Client
Paradise Wildlife Park
Contractor
Base Structures UK Ltd
Fabric
Stainless Steel Cable Net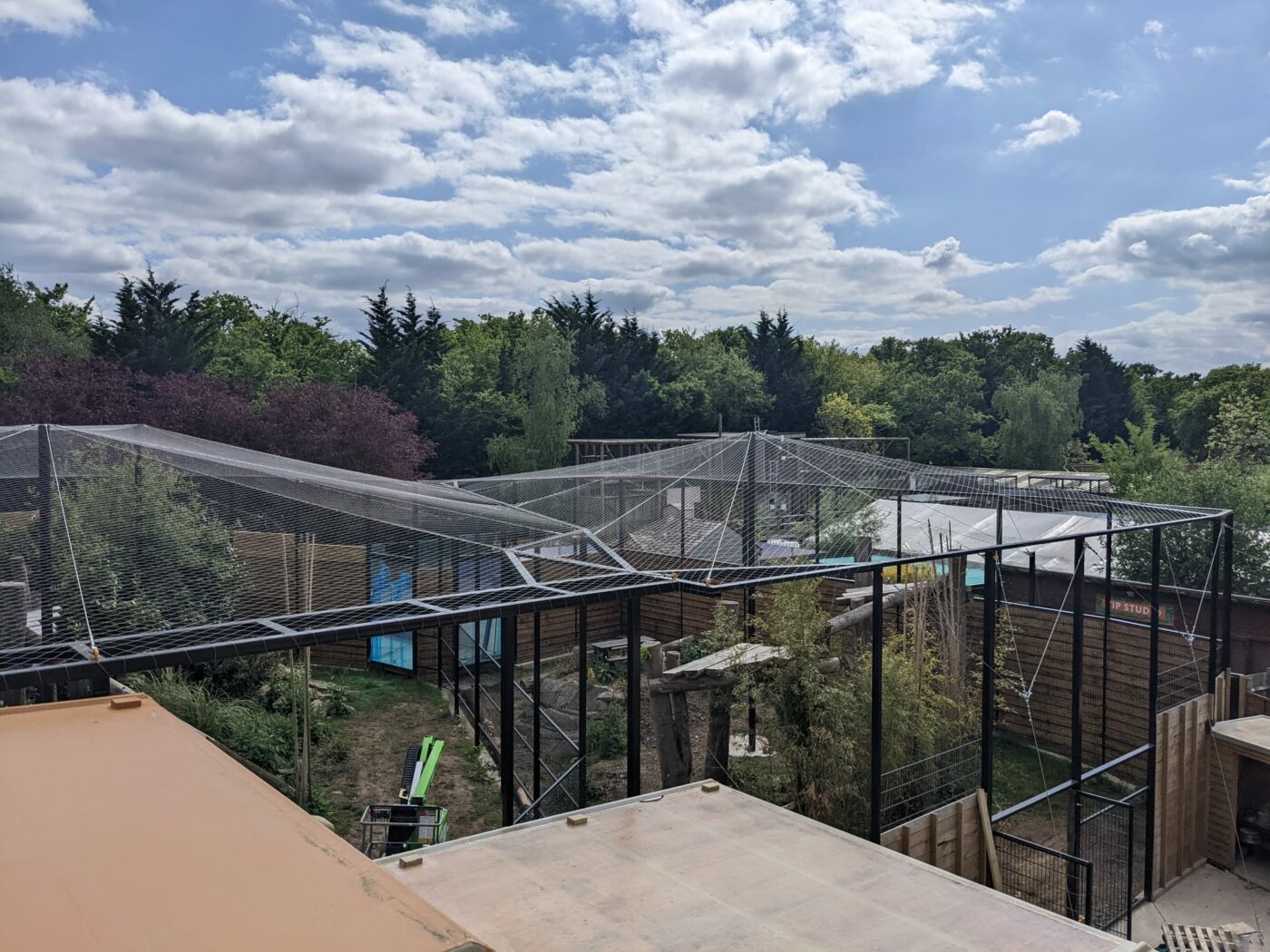 Stainless Steel Cable Net – Animal Enclosure
The team at Paradise Zoo contacted us in need of engineering expertise in designing and building a robust animal enclosure for their 'Jaguar Jungle', a first of its kind habitat in the UK for Jaguars with underwater viewing, set to open this year.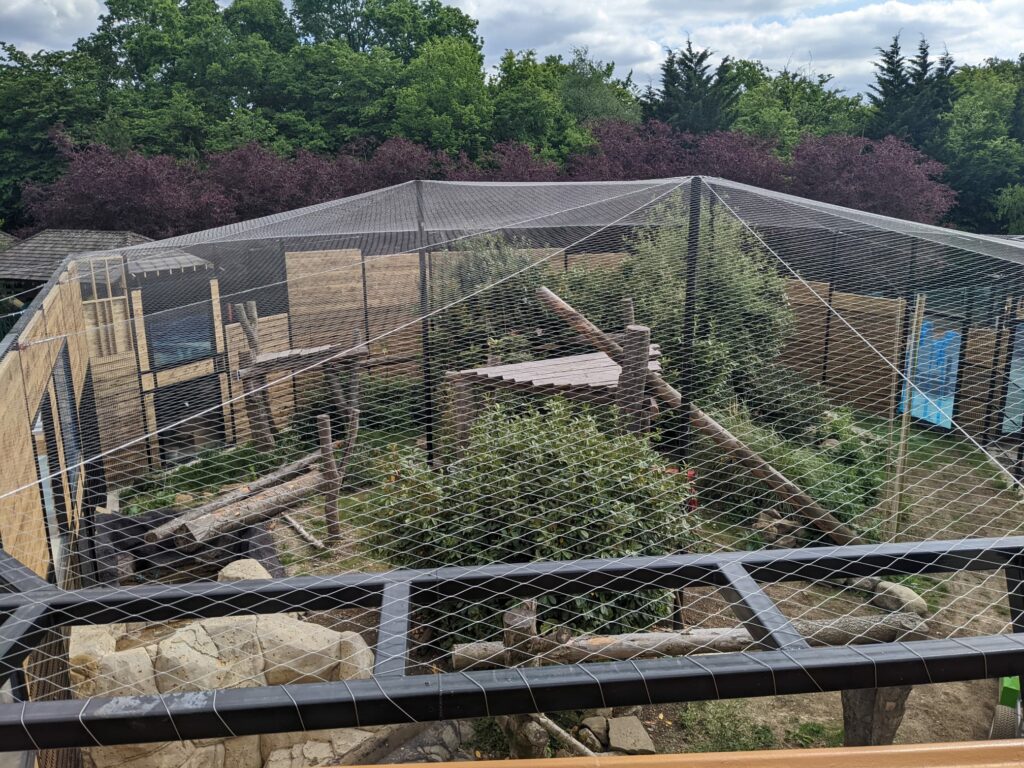 Our Solution
Our in-house expert Andy Traynor proposed a solution of a stainless steel cable net structure that would provide the stability and safety required for these category 1 animals.
The 32m x 30m net enclosure is split into two areas, one large and one smaller with a dividing wall and 5 net sections within, those sections are then stitched to the roof net cables along the perimeter beam. The central masts hold up a series of roof net cables that fan out to join the perimeter steelwork.
We designed, engineered and installed the 31 stainless steel structural cables and erected the 5 steel nets to cover the entire roof area of the enclosure, fixing to existing masts. The cable net is engineered to withstand all wind and snow loadings to ensure continued protection.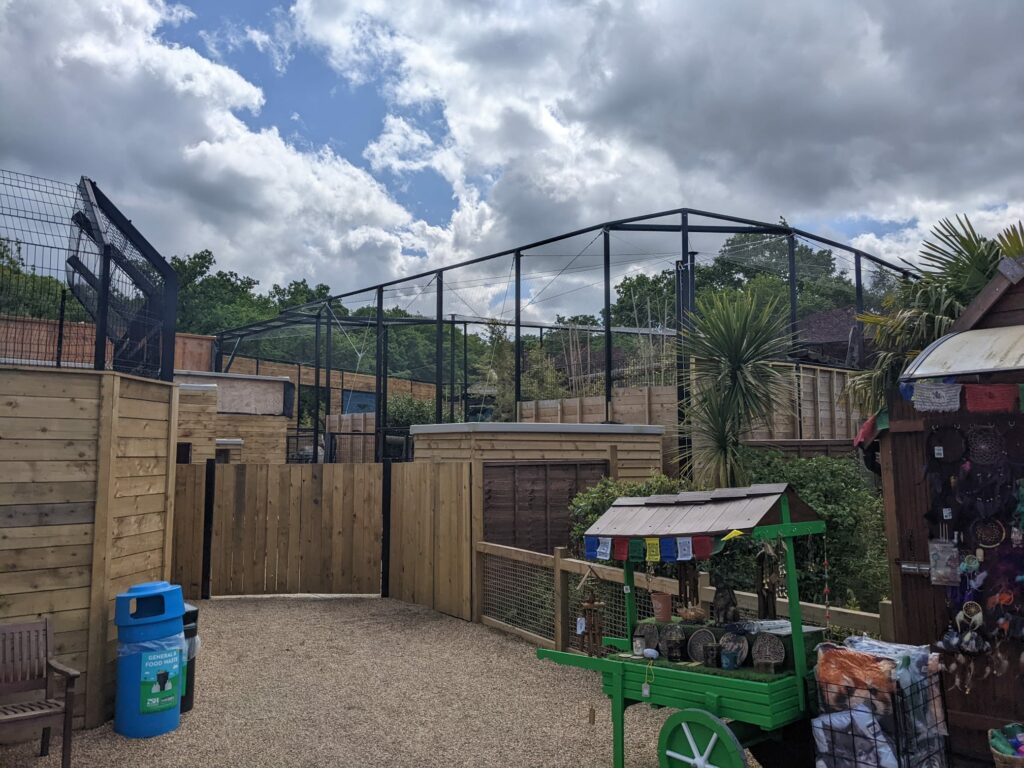 The Results
The result is a sleek and robust enclosure that maximises habitat space and animal welfare whilst providing visitor safety.  The team at the zoo were very pleased with their new structure, Craig Whitnall, Commercial Director said "I couldn't speak more highly of Base Structures, from the initial enquiry for advice, Andy has been an excellent source of advice and support"
For more information on the Jaguar Jungle visit the Paradise Wildlife Park website: New Jaguar Habitat coming soon… | Paradise Wildlife Park (pwpark.com)
Similar Projects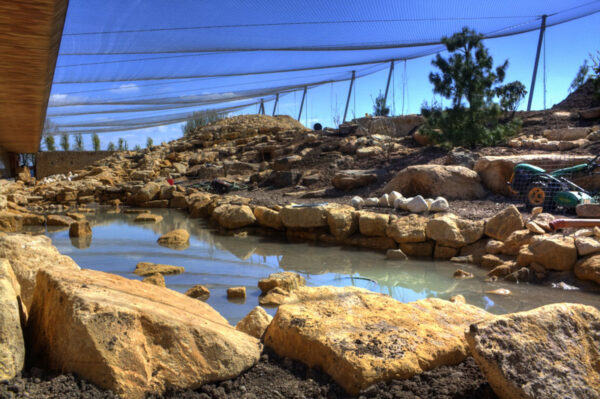 Tywcross Zoo – Snow Leopard Enclosure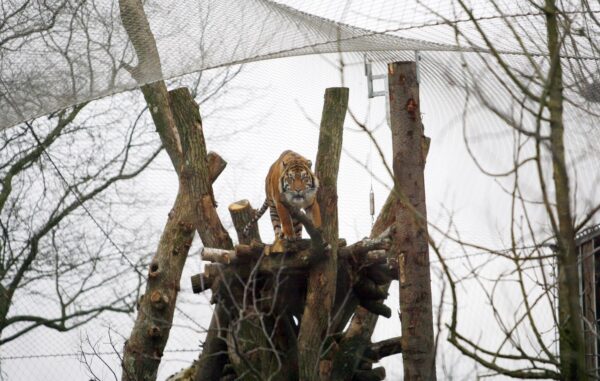 London Zoo Tiger Enclosure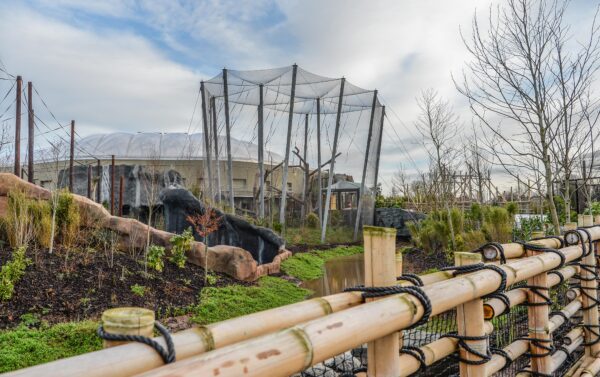 Chester Zoo Island Attraction
Related Articles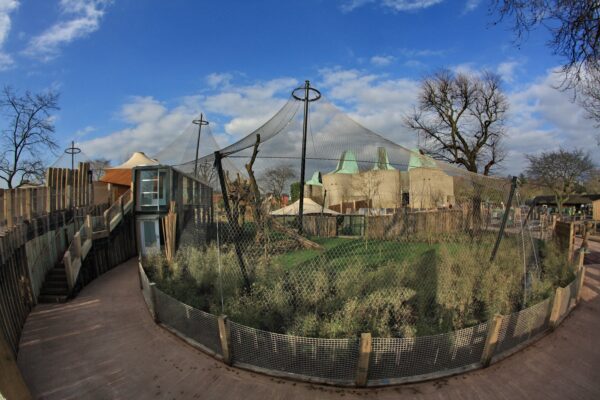 How the Right Mesh Enclosures Can Improve Animal Welfare at the Zoo
For our clients who run and manage zoos, animal welfare is their top priority. Most zoos exist as an opportunity not just for the public…