Architect
Dan Pearlman Architects
Contractor
Laing O'Rourke & Read Construction
Fabric
Polyethylene Mesh
Stainless Steel Mesh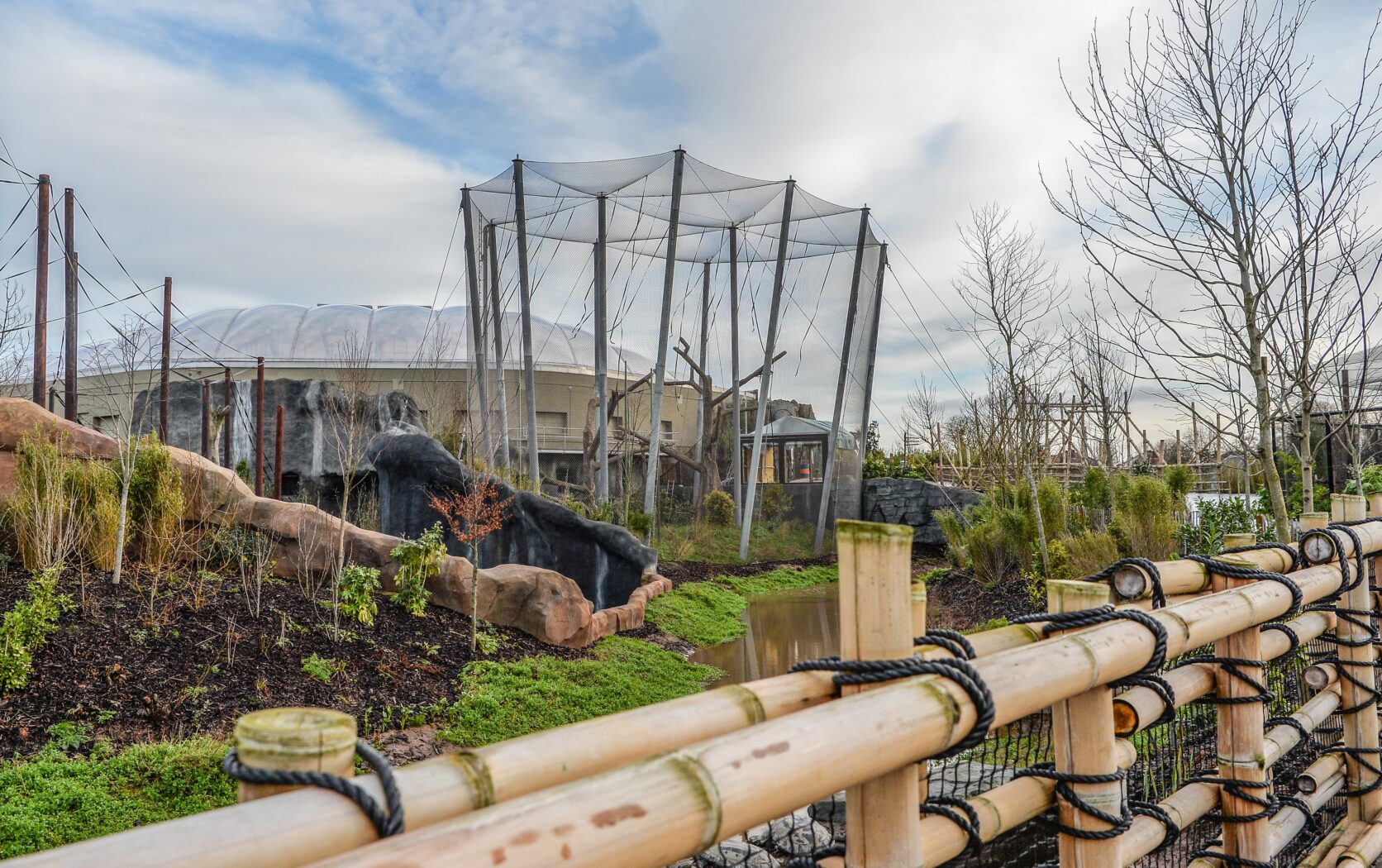 Project Outline
Base Structures were originally approached by the Zoo to offer their expertise to design an enclosure and aviary solution for a number of new home's for Sumatran orangutans, Sulawesi macaques, Rhinoceros hornbill's and Bali starlings, on the new £40m development, Island Projects, at Chester Zoo.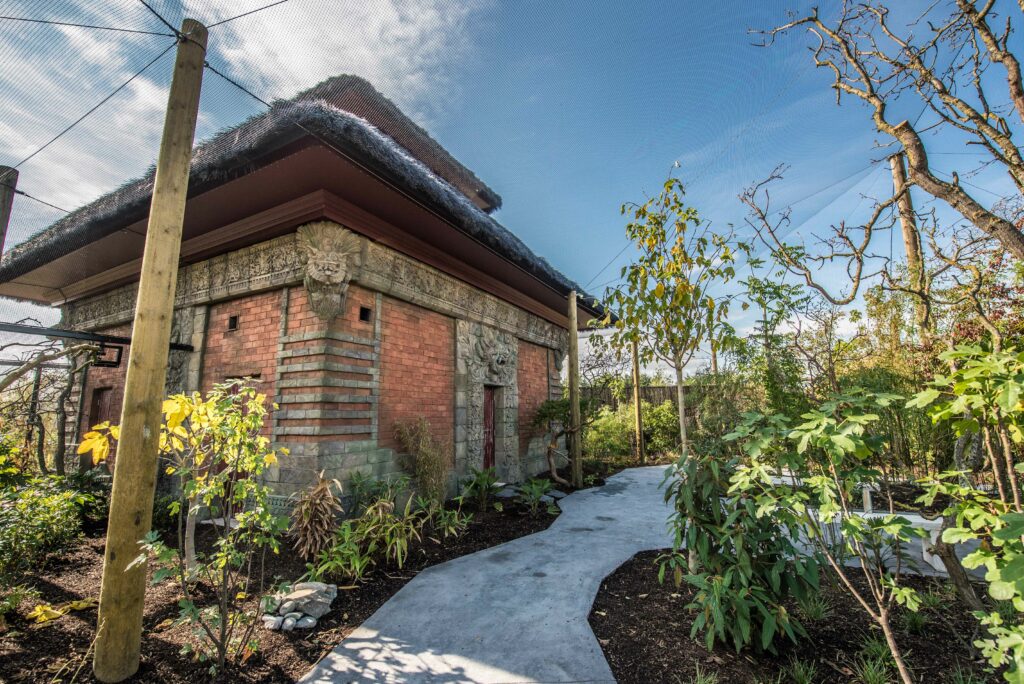 Our Solution
The main focus as always with any type of zoo enclosure is on the animal welfare, therefore very careful consideration was given on the selection and approach for the mesh netting, to ensure these critically endangered and beautiful species were provided with a safe and secure environment.
Utilising our network of specialist suppliers, we were able to select the appropriate stainless steel mesh product, and design an interface solution with other substrates on the enclosure, in a way that the orangutan in particular could not unpick or find a weakness.
The macaque enclosure, and hornbill and Bali starlings aviaries although less challenging, specific detail still had to be considered with regard to minimal visual impact, and a protective and secure environment for the apes and birds.
Results
All of the enclosures and aviaries were delivered on time and to programme, through some challenging weather conditions, and the end client was extremely satisfied with the end result, that is the animals of course!
Similar Projects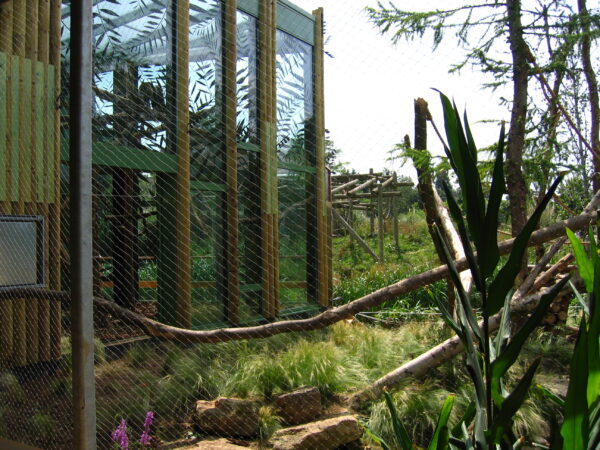 Bristol Zoo Howler Monkey Enclosure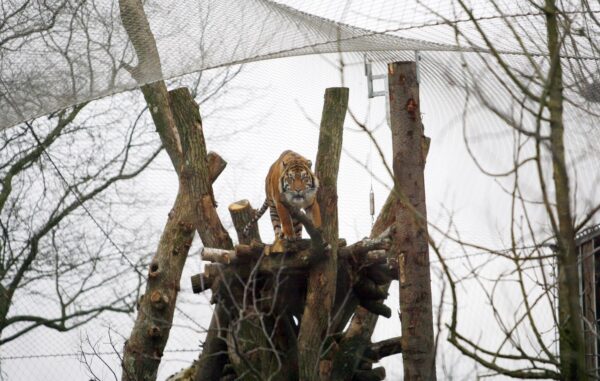 London Zoo Tiger Enclosure