Architect
MEPK Architects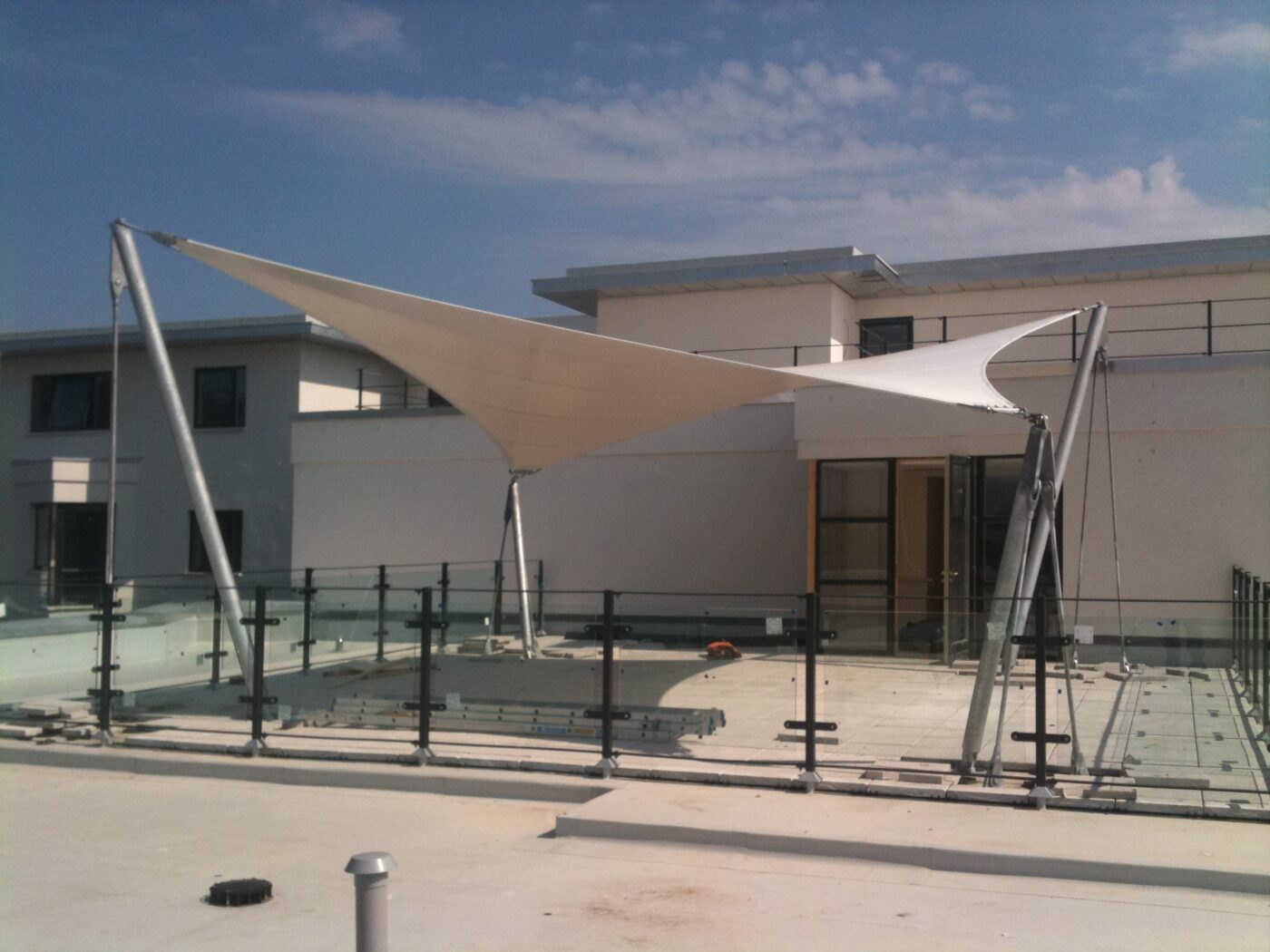 Malvern Sun Terrace Canopy
For this project, the client wanted to use a canopy to provide shading over a high level sun terrace at a residential care home in Torquay.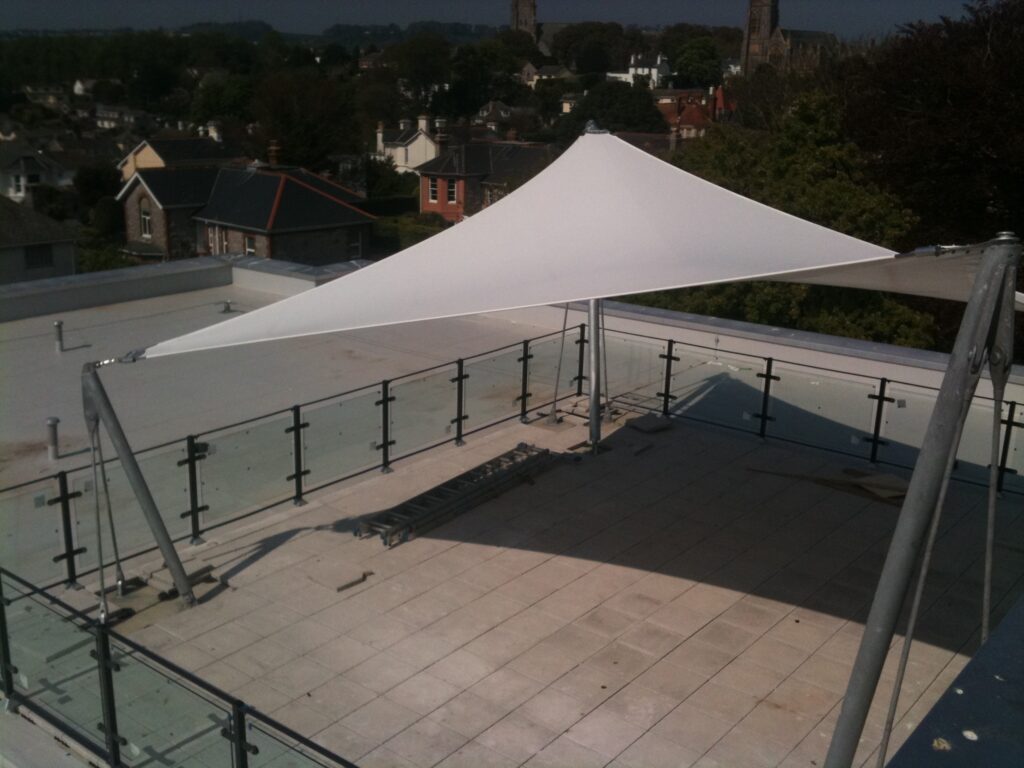 Our Solution
This Malvern canopy from our pre-engineered range is a 'hypar' structure which is regarded as the simplest of tensile fabric 'forms', but it's simplicity belies its beauty when it elegantly adorns an otherwise uninspiring expanse of paving. The swooping contoured profile of the canopy allied with the scalloped cable pocket edges provide unique shading patterns beneath which vary constantly depending upon the angle of the sun and the time of day. Only a tensile fabric solution can offer this dramatic and inspiring architectural figure whilst maintaining a large clear span protective zone beneath.
Results
Its construction affords the residents a year round platform from which to view the grand vistas over the town and beyond regardless of the weather.