Architect
Barber Casanovas Ruffles Ltd
Roof Terrace Canopy
Construction firm, Morgan Sindall, secured a £1.7m contract in 2012 to undertake a 9,000 sq ft commercial redevelopment of an abandoned office space in the centre of Cambridge. Spread over three floors and boasting a second floor roof terrace overlooking Cambridge University's Botanical Gardens, the development has created a cutting edge office space in an unrivalled central location of the UK's leading academic city.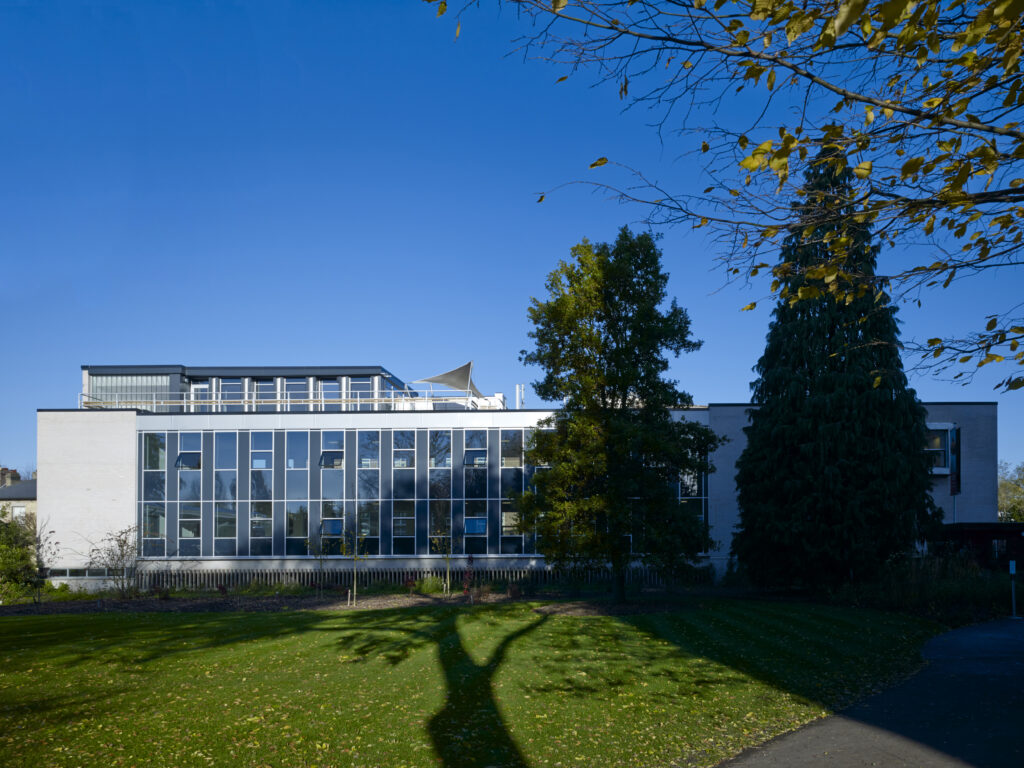 Our Solution
A Malvern structure from our pre-designed fabric canopy range was adapted to fit within the restrictive space, reducing the size by approximately 70%. Galvanised steel posts and tie-rods perfectly coordinate the structure with the rest of the high-end redevelopment where attention to detail is evident throughout.
Results
As a crowning flourish to the modernising yet sympathetic redevelopment, the second floor roof terrace not only features outstanding views but an eye catching tensile fabric shade sail. Whilst it may be a stunning breakout area, it looks like the perfect place for a roof top cocktail party to us!