Contractor
Balfour Beatty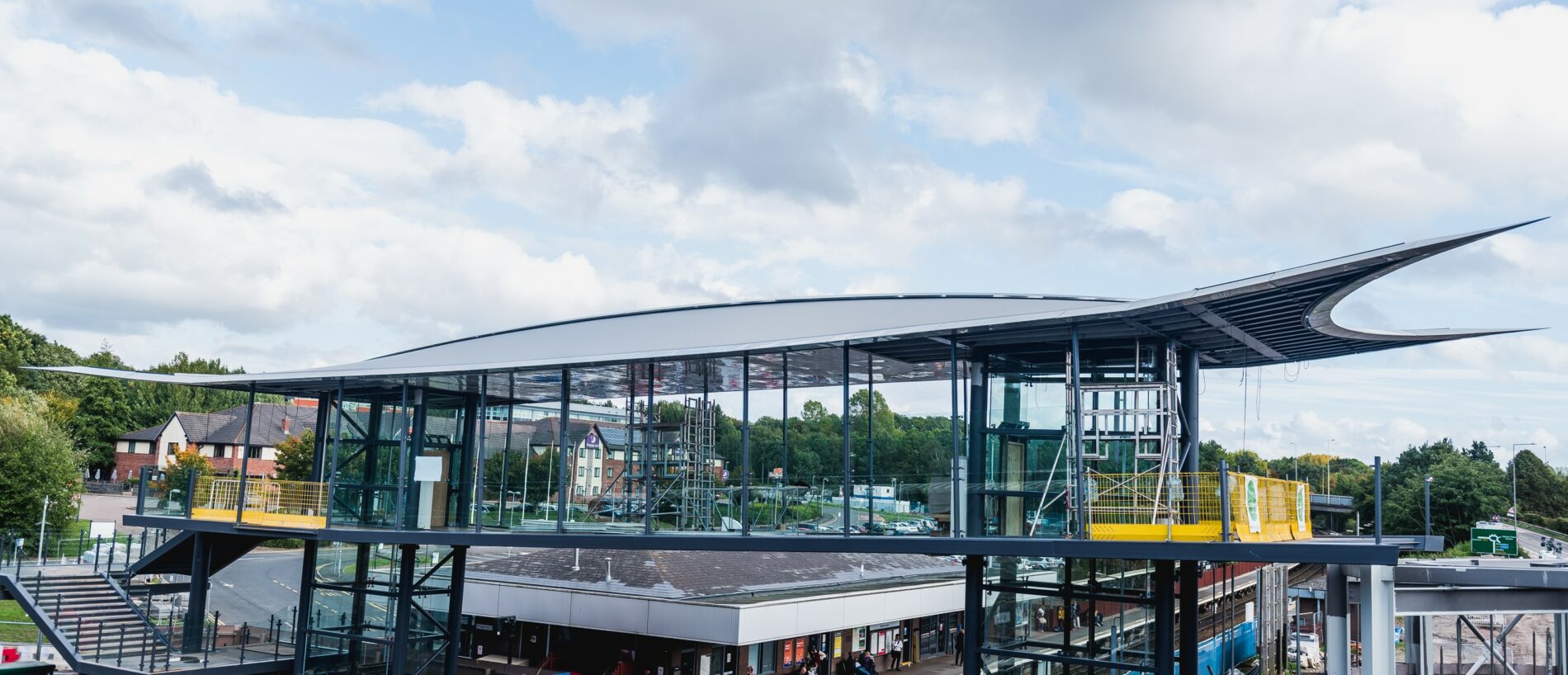 Fabric Walkway Roof Canopies
Having initially been approached by the design team to assist in the development and specification of a tensile fabric roof, we worked collaboratively with the team to ensure that the appropriate fabric was selected to meet the budget and performance requirement of the client, and that the design of the structure was developed to effectively incorporate the details necessary for good fabric detailing.
Upon budget approval we were subsequently commissioned to design, manufacture and install this tensile fabric walkway roofing structures to the newly built road and railway footbridges at Telford Railway Station. The new bridges are to replace an existing crossing that had become too expensive to maintain and did not offer disabled access.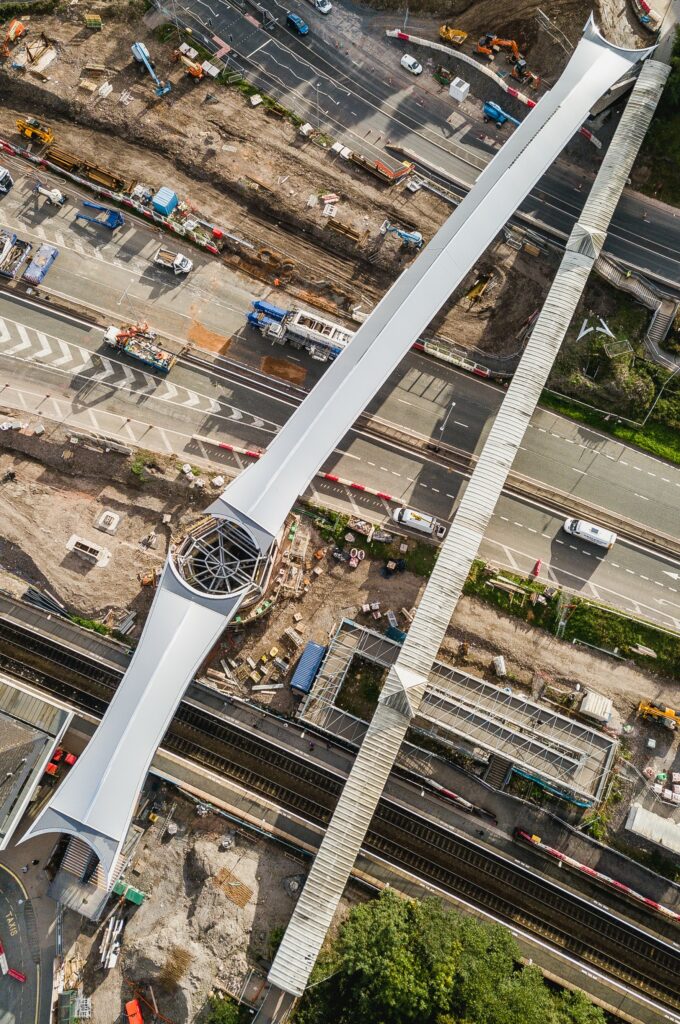 With the new bridges being in two parts and spanning the railway line and the A442, fitting of the fabric had to take place on the ground. We installed the sliver PVC membranes along with a ventilation strip to the prepared bridges and fitted ridge copings to the central sections before they were then lifted into place over a weekend.
The finished look is complete with the fabric cladding the swallow like tails on each of the ends of the bridges.
Similar Projects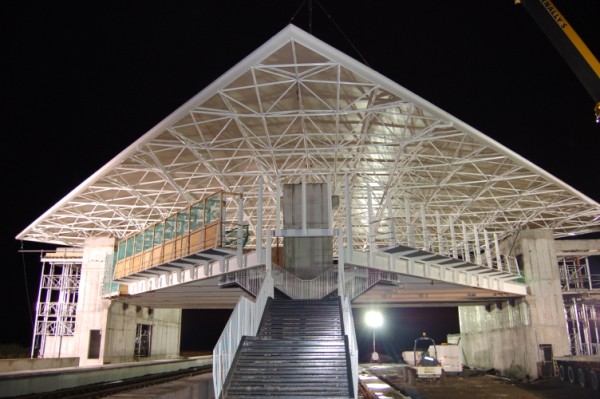 Adamstown Railway Station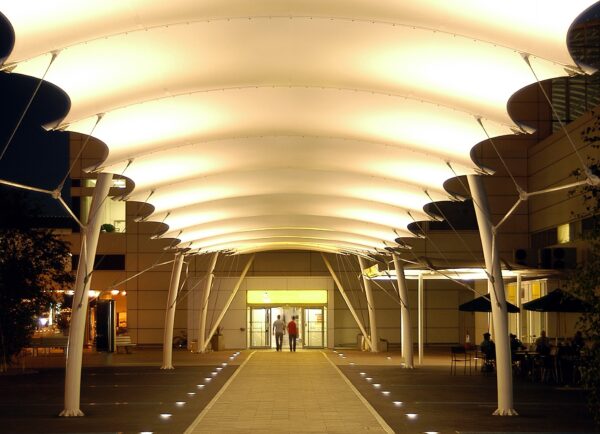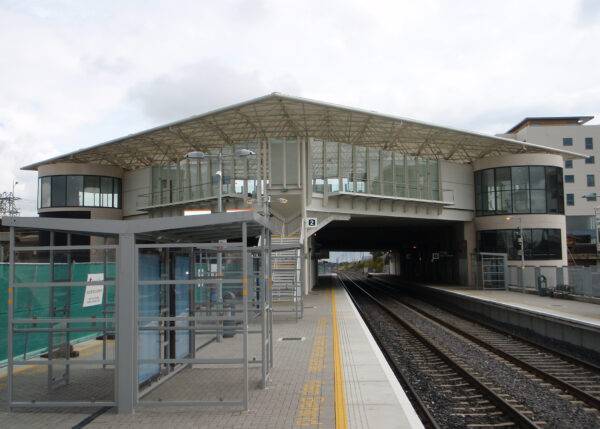 Contractor
Balfour Beatty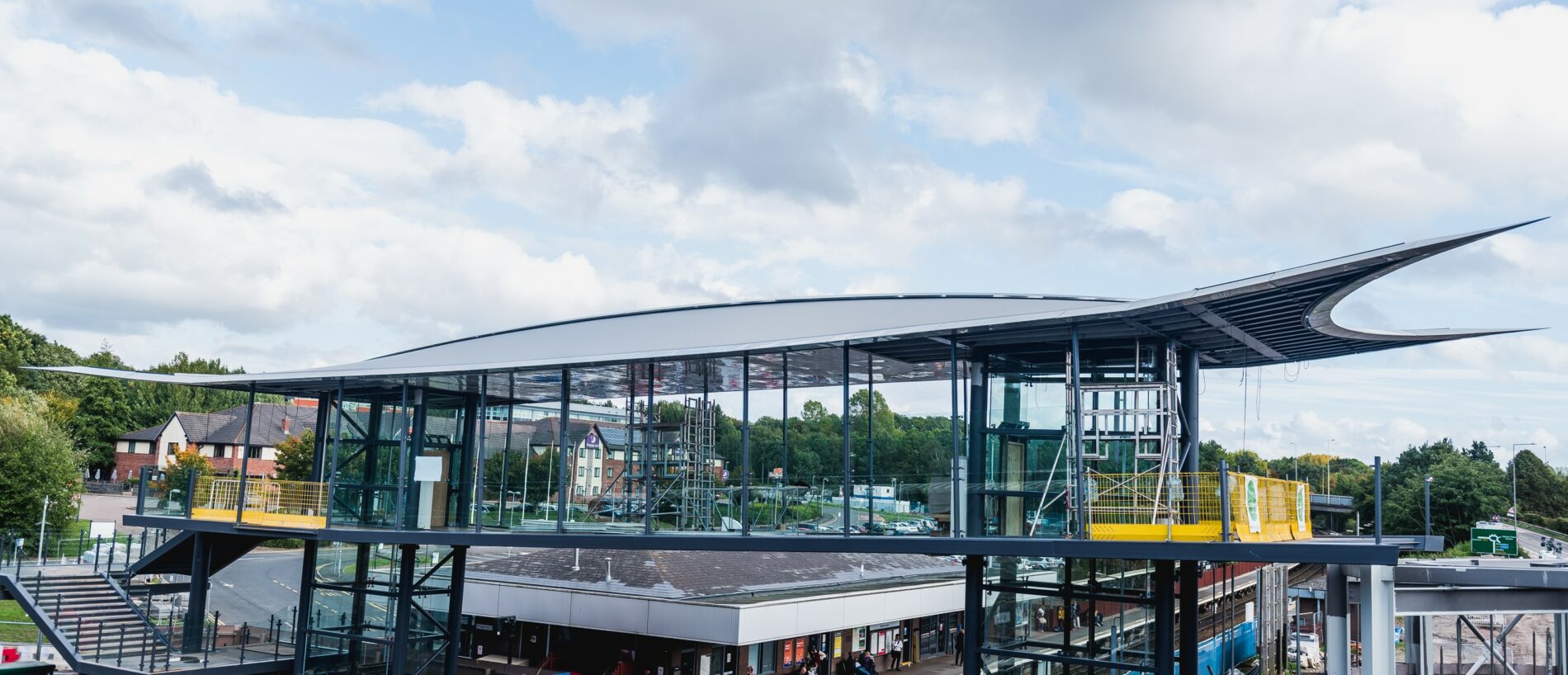 Multi-Conic Walkway
Sitting at the heart of Malinslee, Telford, The Old Park Centre is at the heart of the community. A regeneration project in 2008 aimed to act as a catalyst to lift a deprived area of Telford into a blossoming community hub. Part of this project resulted in the amalgamation of two existing schools into the newly formed Old Park Primary School. This new school had been carefully designed by BBLB Architects to accomodate 450 pupils in as stimulating an environment as possible. The external areas of the school were of great importance to the overall design and redevelopment initiative and this attractive membrane canopy plays a key role.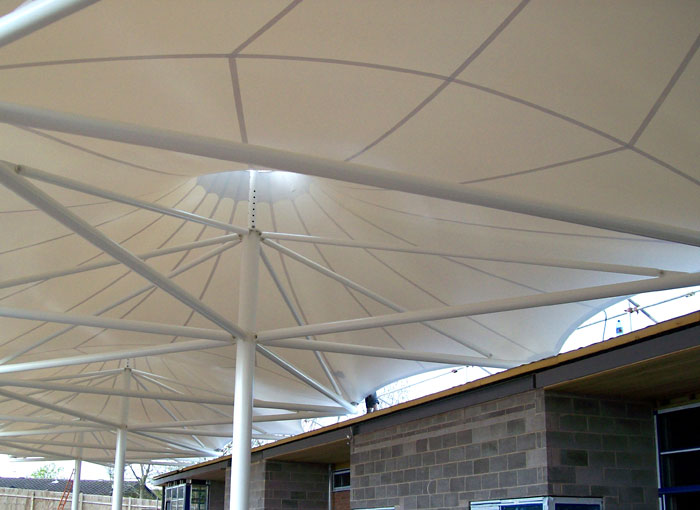 Our Solution
A multi-conic walkway to provide protection from the elements and allow year round use of the outside environment by the children. The perspex domes at the top of each cone allow increased light levels under the canopy in dull weather whilst the membrane shelters the pupils from both sun and rain.
Results
The entire quadruple cone was manufactured and lifted into place in one piece and will enable enjoyable outdoor playtimes for a long time to come!
Similar Projects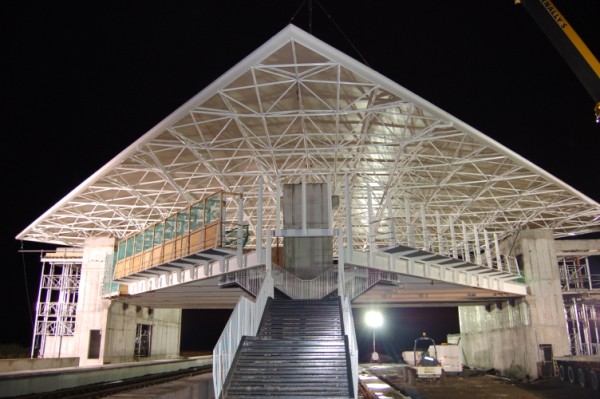 Adamstown Railway Station