Client
Lodge Park Technology College
Location
Corby, Northants
Architect
GSS Architecture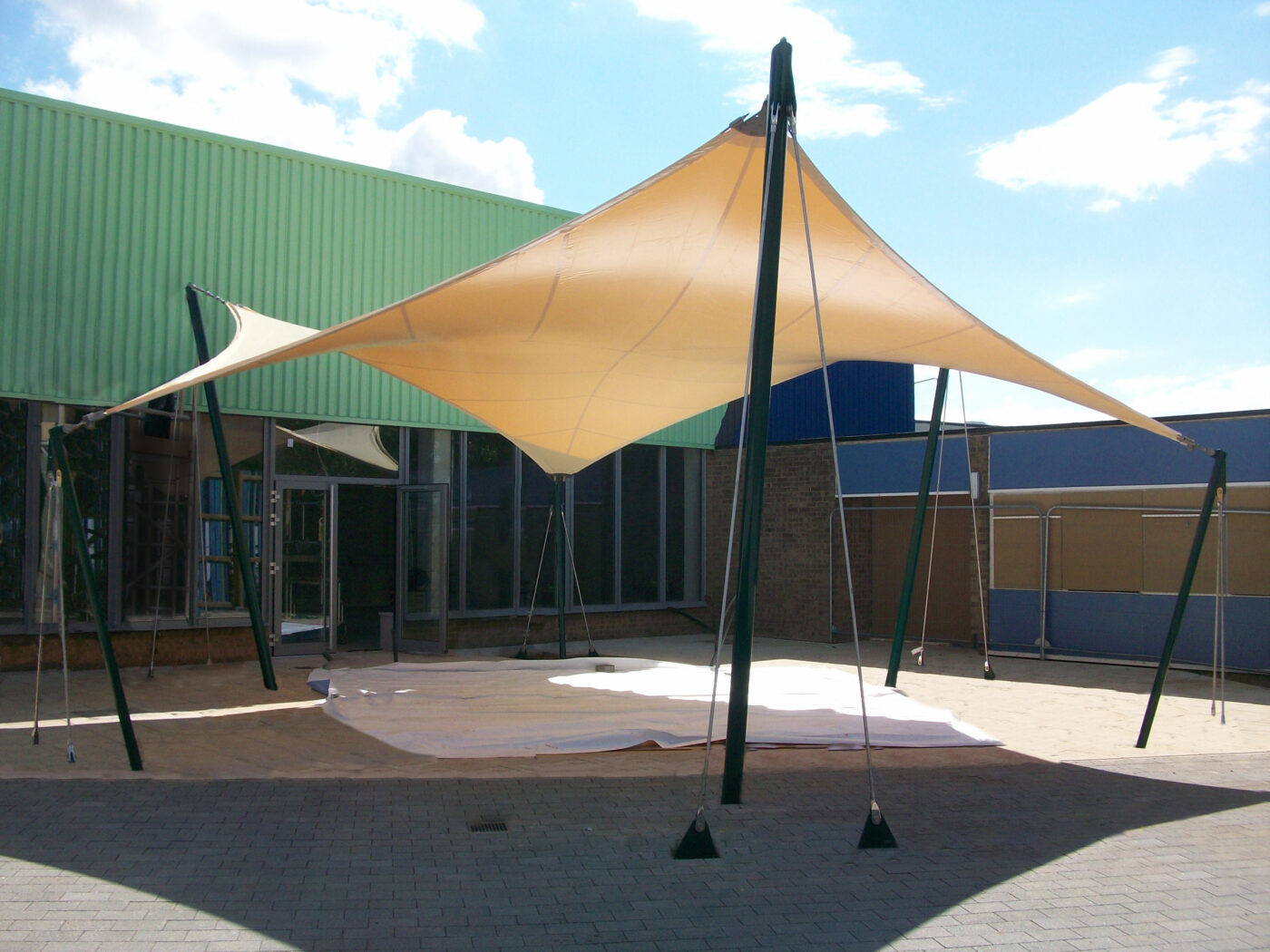 School Tensile Fabric Canopy
Northants local council have been provided with Government and PFI funding to review the way in which school buildings are planned in the UK. The anticipation is that due to future shortages of Government funds, school development projects are likely to focus much more on the remodelling of existing spaces rather than new builds. To help inform these future projects a Learning Research Centre has been built near Corby where students, teachers, architects and builders can get together and conjure up virtual 3D and 2D model classrooms so that design efficiencies can be jointly worked out in cyberspace, rather than with costly bricks and mortar.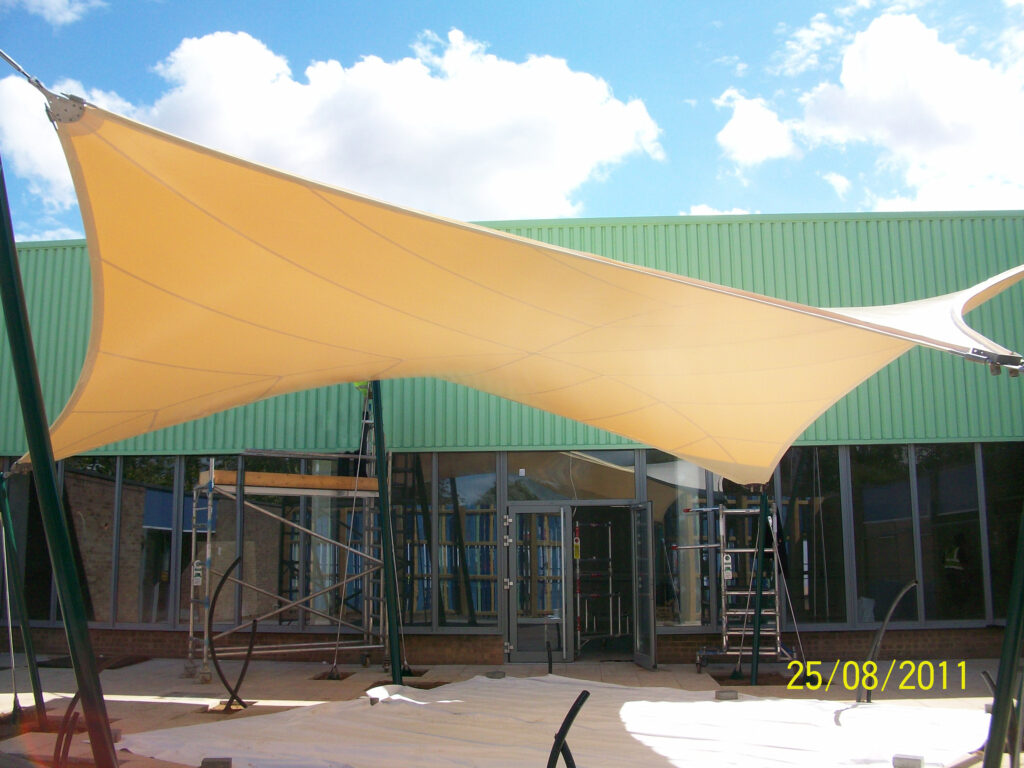 Our Solution
The paved courtyard required a land-marking feature that also provided useful external covered teaching space. This Malvern canopy was selected from our Pre-Designed range as a single, relatively low cost option that provided a solution to both of these requirements. The client chose a dark green for the steel masts with a cream for the PVC membrane. This was finished off with bright stainless steel membrane plates, cables and tie rods. The tensile fabric canopy also features stainless steel rainwater chains.
Results
The centre was opened by the Education Minister and the canopy provides an attractive sheltered area for outdoor learning.