Contractor
Haymills Contractors
Architectural Fabric Walkway Canopy Structure
Our brief was to build a covered walkway canopy as a feature for the new village centre building. The fabric structure provides sheltered access and serves as a method of improving the image of the centre to visitors. We designed, manufactured and installed the fabric walkway canopy including the supporting steel structure, rigging cables and fittings. We also installed the perforated stainless steel balustrade and hardwood walkway and handrail.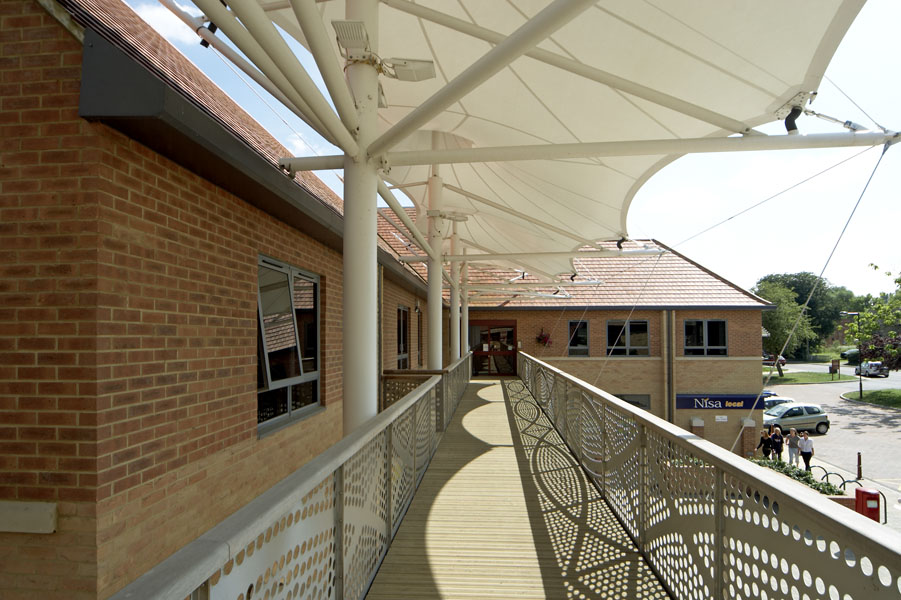 Our Solution
This project was fairly complex with the combination of the balustrade and relied on good preparation. The installation went very well and in on time.
Results
The structure looks good and has improved the centre. All parties are pleased with the results.
Contractor
Haymills Contractors
Double Conic Fabric Canopy Bicycle Shelter
Famed for it's bicycle riding academics, Cambridge University required a cycle shelter for the Centre for Advanced Photonics and Electronics. This particular shelter needed to be top of it's class as well as excellent value for money.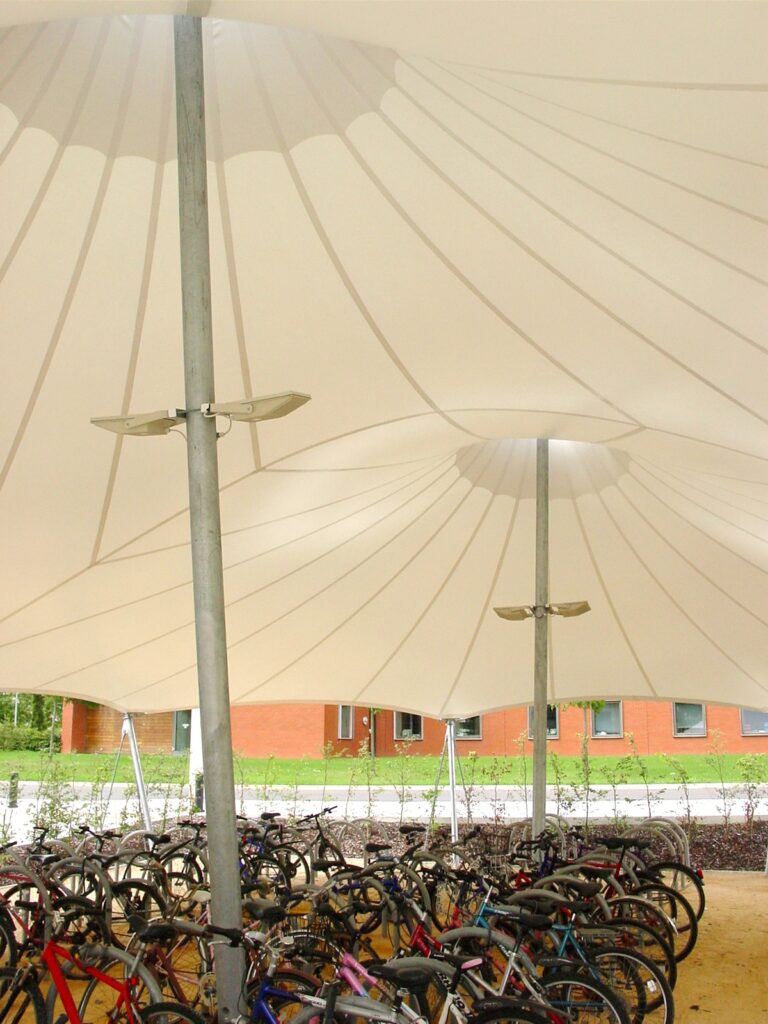 Our Solution
For this project, a curvaceous double cone form is one of the most efficient uses of fabric, minimising the steel content in the structure and thus minimising costs. The 165m2 footprint of the canopy provides plenty of room to keep over 50 bicycles dry and the built-in up-lighters diffuse light off the interior of the fabric creating a welcoming terminus for commutes in the darker winter months. Clear sky lights built into the top of the cones ensure natural light can easily penetrate to the ground below too.
This structure forms part of our pre-designed range and is called a Cairngorm 2P 16-12 which is easily made to order with reduced design costs compared to a bespoke structure. It has a multitude of uses including cafe seating, point of sale and of course an excellent bicycle shelter!
Contractor
Haymills Contractors
Roof Terrace Canopy
Construction firm, Morgan Sindall, secured a £1.7m contract in 2012 to undertake a 9,000 sq ft commercial redevelopment of an abandoned office space in the centre of Cambridge. Spread over three floors and boasting a second floor roof terrace overlooking Cambridge University's Botanical Gardens, the development has created a cutting edge office space in an unrivalled central location of the UK's leading academic city.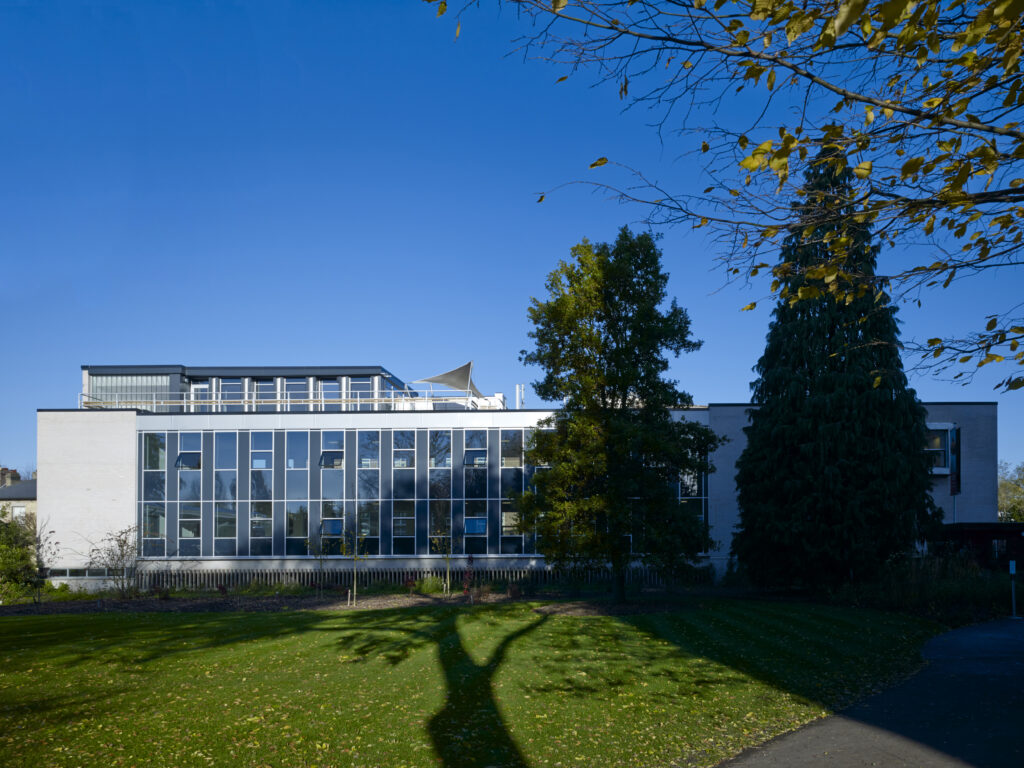 Our Solution
A Malvern structure from our pre-designed fabric canopy range was adapted to fit within the restrictive space, reducing the size by approximately 70%. Galvanised steel posts and tie-rods perfectly coordinate the structure with the rest of the high-end redevelopment where attention to detail is evident throughout.
Results
As a crowning flourish to the modernising yet sympathetic redevelopment, the second floor roof terrace not only features outstanding views but an eye catching tensile fabric shade sail. Whilst it may be a stunning breakout area, it looks like the perfect place for a roof top cocktail party to us!