Client
Lowarth Garden Design
Product
Architectural
Pre-Designed Canopies
Services
Design
Installation
Manufacturing
Project Management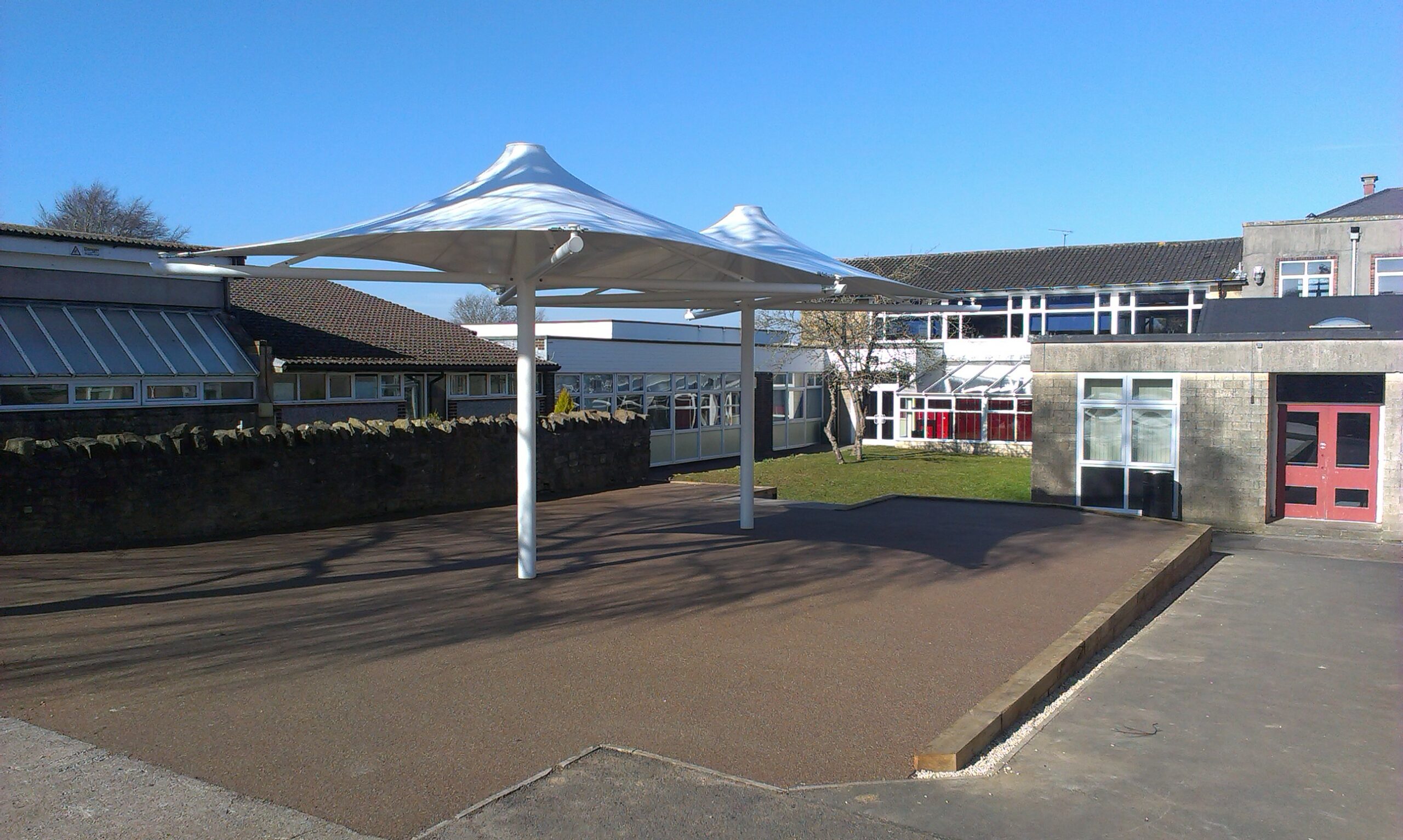 Twin Cone Umbrella Playground Canopy
We were approached by our client to find a playground shade solution for Norton Hill School in Midsomer Norton in the Mendip Hills near Bath.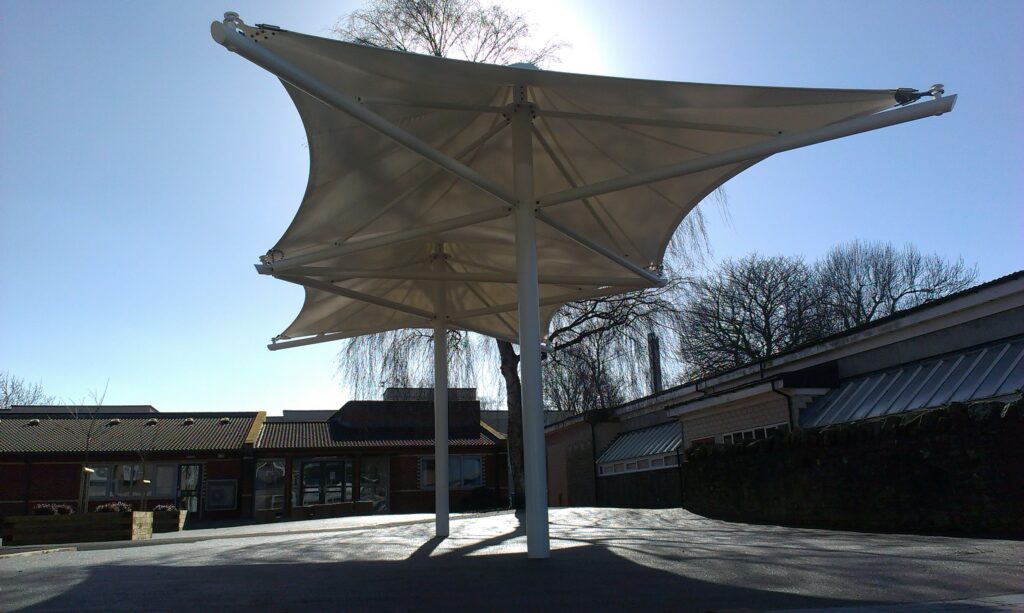 Our Solution
We adapted our Chiltern 2P 500 canopy design from our pre-designed range, to connect two canopies and extend the design to suit the clients needs. We then manufactured and installed the fabric canopy, steelwork and associated fittings.
Results
The canopy design looks crisp and smart. The school were pleased with their new shaded playtime area and a handsome new addition to their grounds.
Similar Projects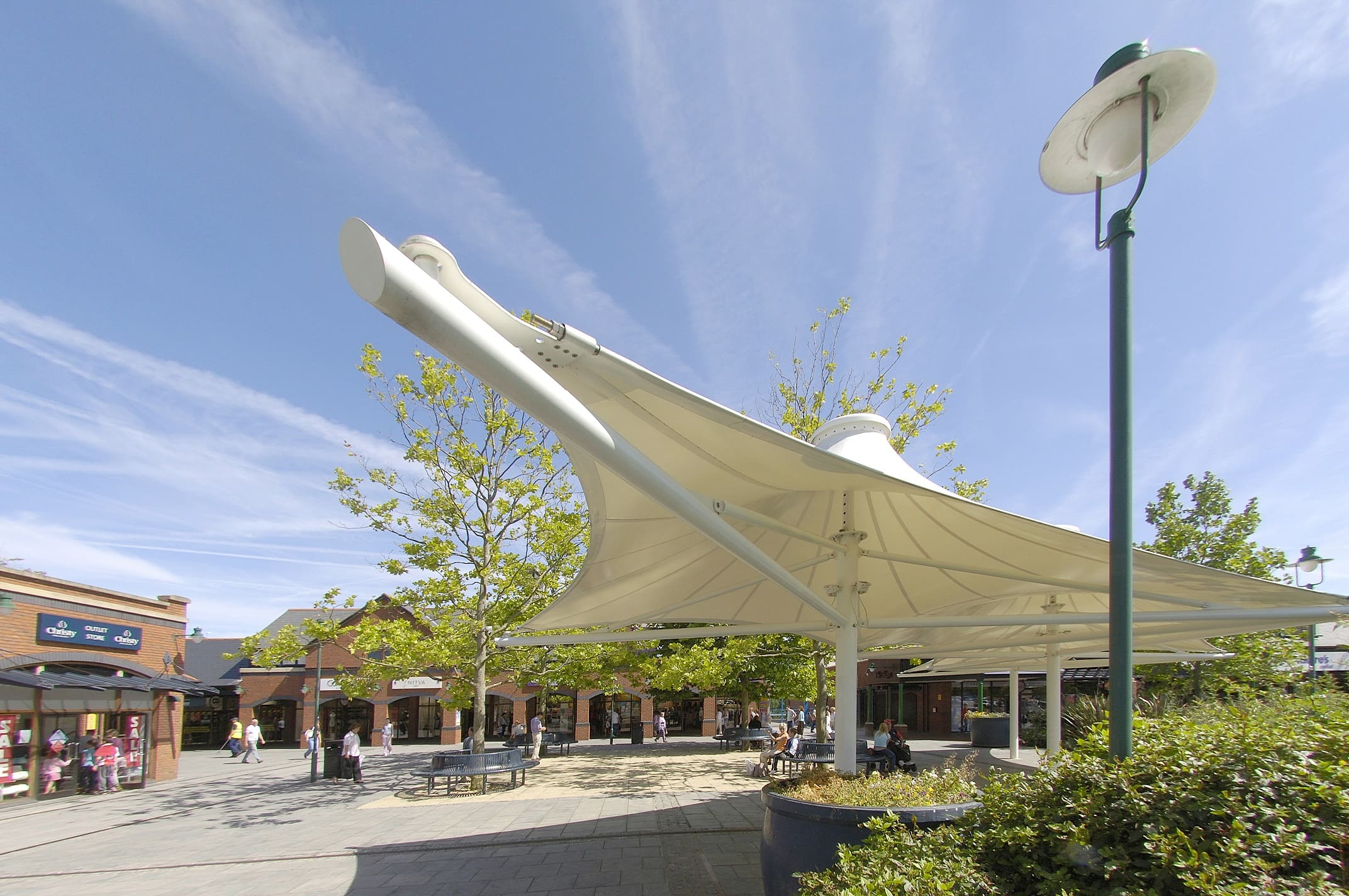 Cheshire Oaks Canopy Shelter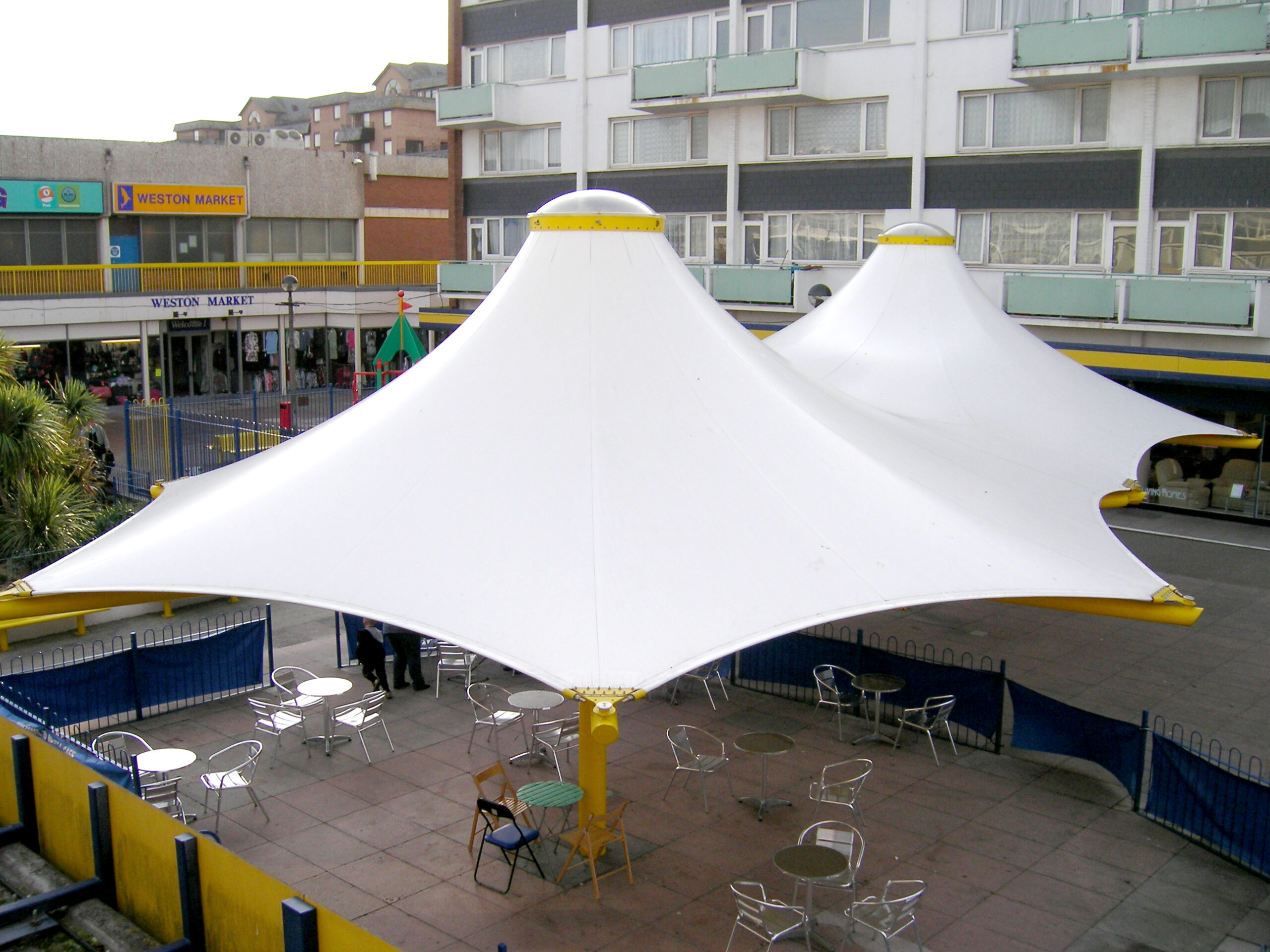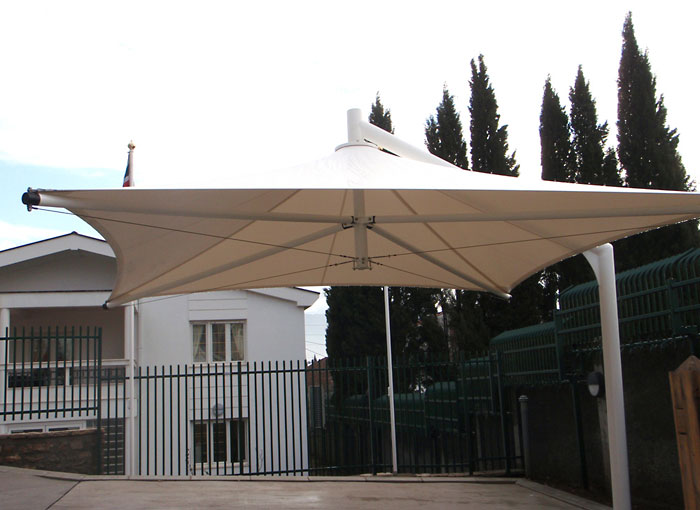 Client
MD Building Services
Product
Architectural
Pre-Designed Canopies
Services
Design
Installation
Manufacturing
Project Management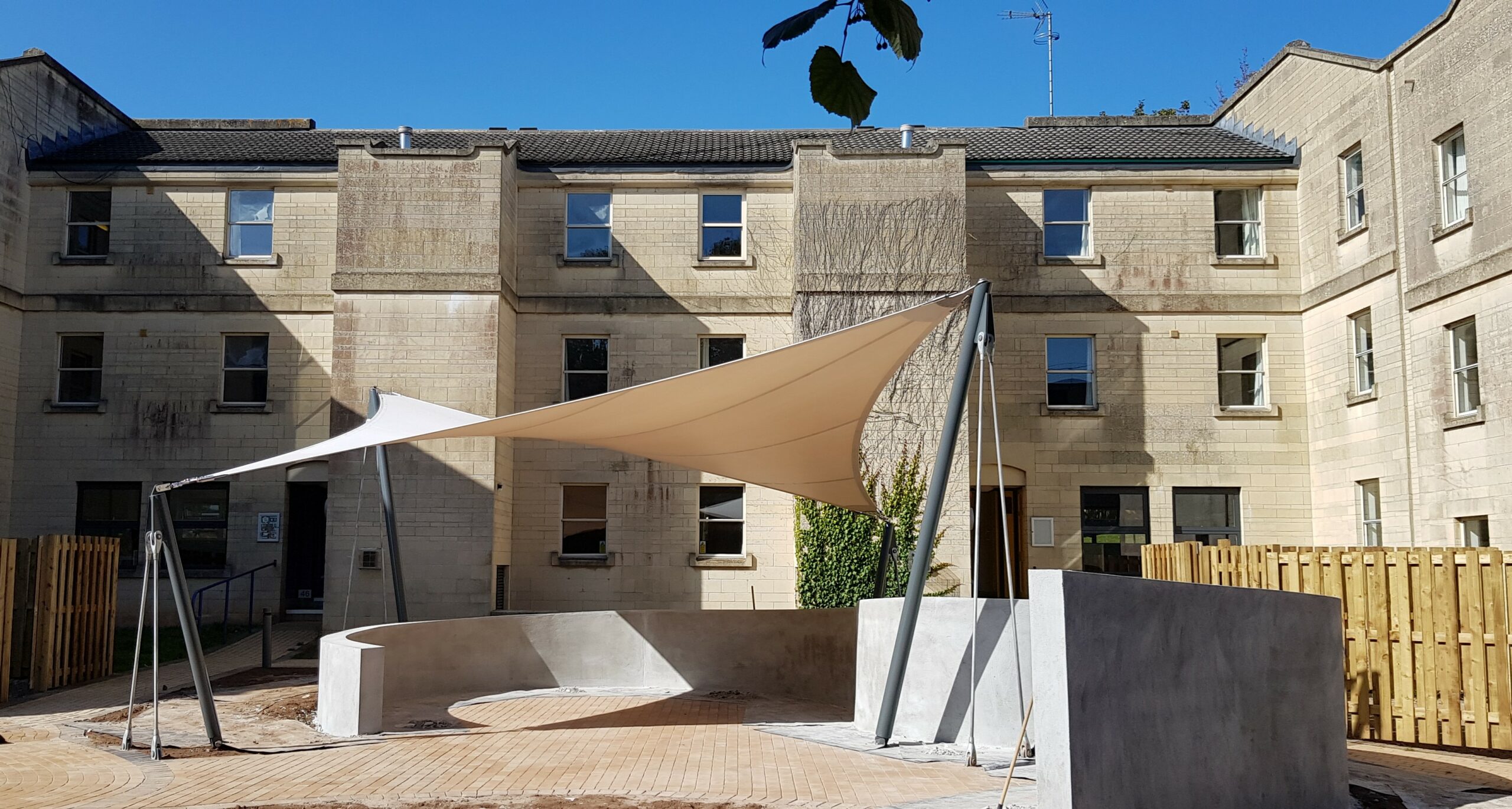 Break Out Shade Canopies
Bath University received their Royal Charter in 1966 and are now established as a top 10 University in the UK, with a reputation for research and teaching excellence. The University continues to undertake a programme of major improvements to their campus and Base Structures were delighted to be involved with the Universities re-development. The Malvern 4P 700 was chosen from our pre-designed fabric canopy range for the break out area outside the halls of residence and the preferred fabric was manufactured in PTFE.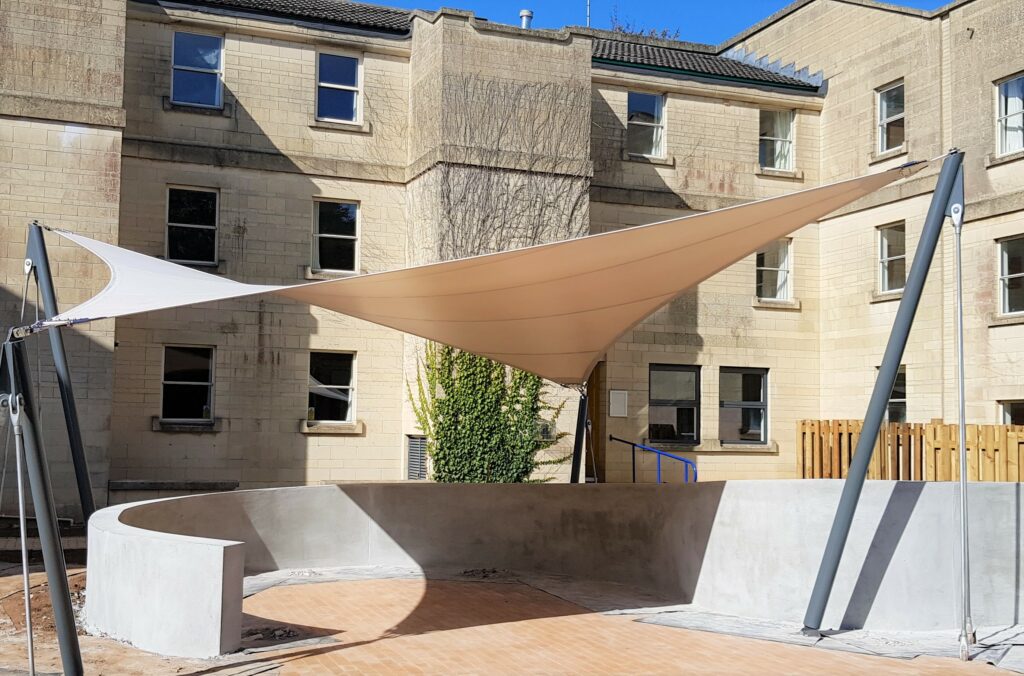 PTFE fabric is a Polytetrafluoroethylene (PTFE) coated fibreglass woven cloth and is one the most durable membrane used in tensile structures. The fabric is installed in an ivory-white colour and over time with the suns exposure the fabric bleaches to a bright white appearance.
Some of the main properties of PTFE include having a melting point of 327°C which is beneficial as a BBQ area has been incorporated under the 2 canopies Base installed. A feature wall and seating have been built for the students to socialise and wait for their food to be cooked. Other advantages of this fabric that appealed to Bath University it's resistance to micro-organisms, and any tree foliage will not affix due to its non-stick properties. It also allows natural daylight to reach the students below whilst also providing shading.
Client
MD Building Services
Product
Architectural
Bespoke Tensile Fabric Structures
Services
Design
Installation
Maintenance
Manufacturing
Project Management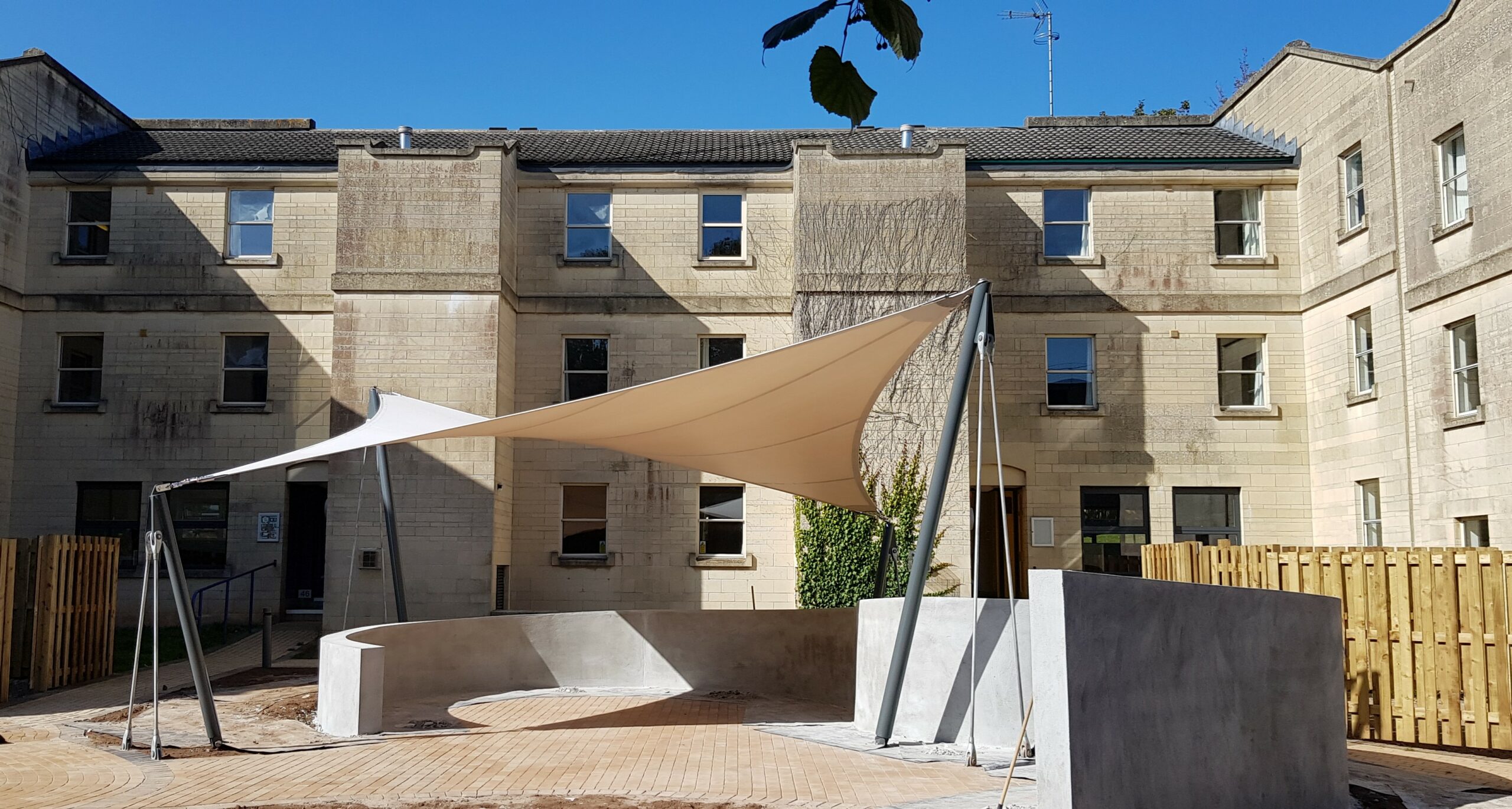 Langridge Grandstand Fabric Canopy
To compliment the stunning new multi-million pound conference facility with panoramic views of the South West's most historic city, Bath Racecourse needed a tensile fabric solution that could offer an al fresco experience for its large rooftop viewing gallery and bar.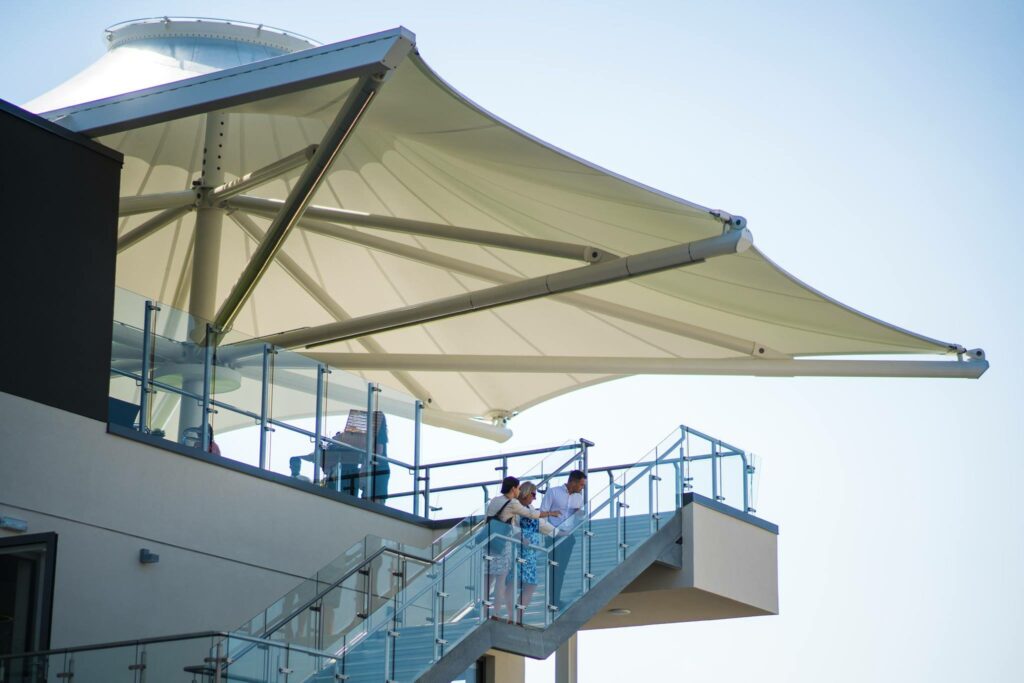 Our Solution
A twin cone design was proposed to not only provide an essential function of protecting the rooftop terrace, but also act as a prominent landmark for the racecourse.
The tensile fabric canopy provided three main challenges, including the sheer size of the cones at 36m x 16m and the rooftop location. The final challenge included the high exposure of the site to gusting winds. Not only were the structural demands resolved, but we also ensured that all the rainwater would be collected to avoid any discomfort to the racegoers below.
Results
The Langridge Grandstand boasts an exclusive area overlooking the finish line of the racecourse with unrivalled trackside viewing, while the fabric canopy graciously acts as a stunning backdrop for conferences and other events.