Tensile Fabric Canopy Shelter
Tesco Bank recently opened its new HQ building in Edinburgh, the bank's second such premises in Scotland. The event was recognised as an important step in the historic city's bid to become the UK's second city of finance and so, it was attended by Scotland's first minister Alex Salmond along with the Tesco Bank's great and good. To add a touch of elegance to the entrance area of the refurbished glass curtain walled building, our ever popular Mendip Walkway was selected by architects LOM from our pre-designed range of fabric structures.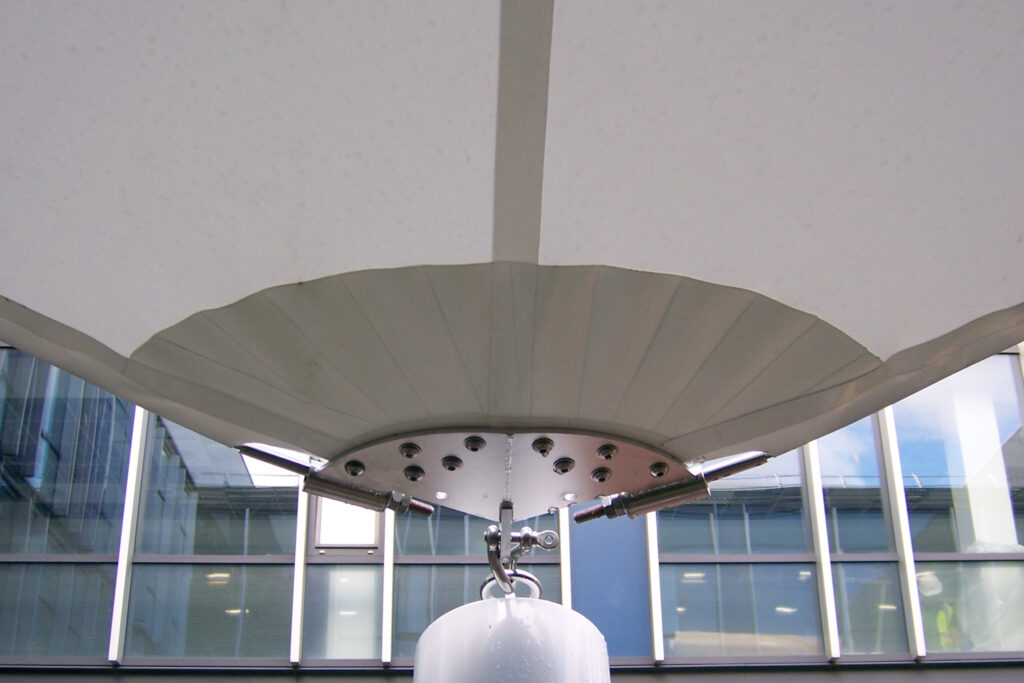 Our Solution
The Mendip Walkway is designed as a modular structure that can be offered in any number of 3m long bays. In this case two bays of the tensile fabric canopy shelter provided an attractive covered breakout space in the landscaped courtyard.
Results
The bank benefits from a striking asset and Base deposits another successful project in its expanding portfolio.
Similar Projects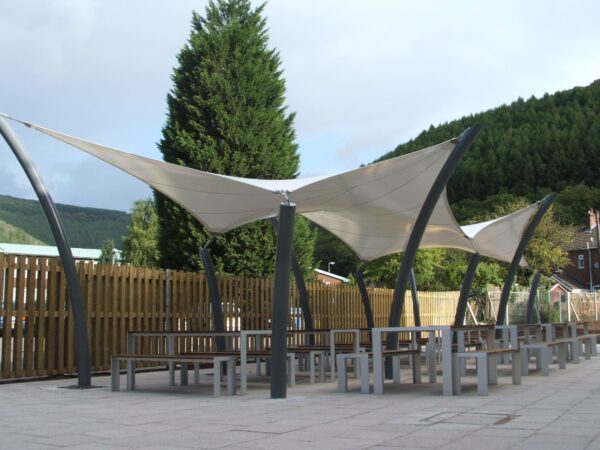 Mendip Walkway – Coleg Gwent