Diffused Lighting Fabric Ceiling System
Our brief was to design and install a fabric ceiling system within the museum which would also act as a diffuser for the concealed lighting. It creates a dramatic effect to the interior space and the fabric membrane provides a suitable backdrop for the hanging aircraft display.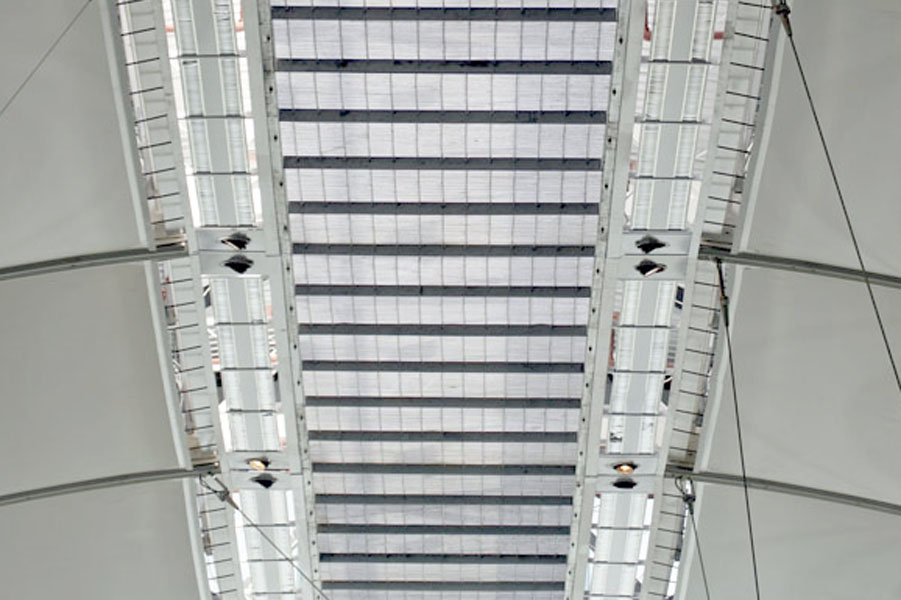 Our Solution
We designed, engineered, manufactured and installed the fabric ceiling system for the museum. This includes the fabric, extrusion and fittings. We also fitted a fabric soffit to the building exterior.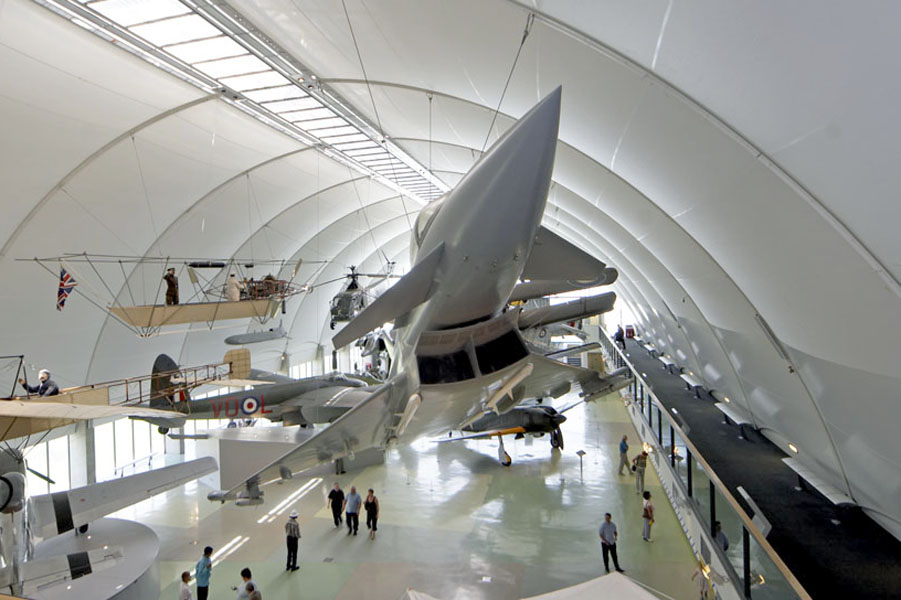 Results
The project went very well and has been featured in the architectural press. The new museum space and displays have proved very popular with the public.