Contractor
Haymills Contractors
Architectural Fabric Walkway Canopy Structure
Our brief was to build a covered walkway canopy as a feature for the new village centre building. The fabric structure provides sheltered access and serves as a method of improving the image of the centre to visitors. We designed, manufactured and installed the fabric walkway canopy including the supporting steel structure, rigging cables and fittings. We also installed the perforated stainless steel balustrade and hardwood walkway and handrail.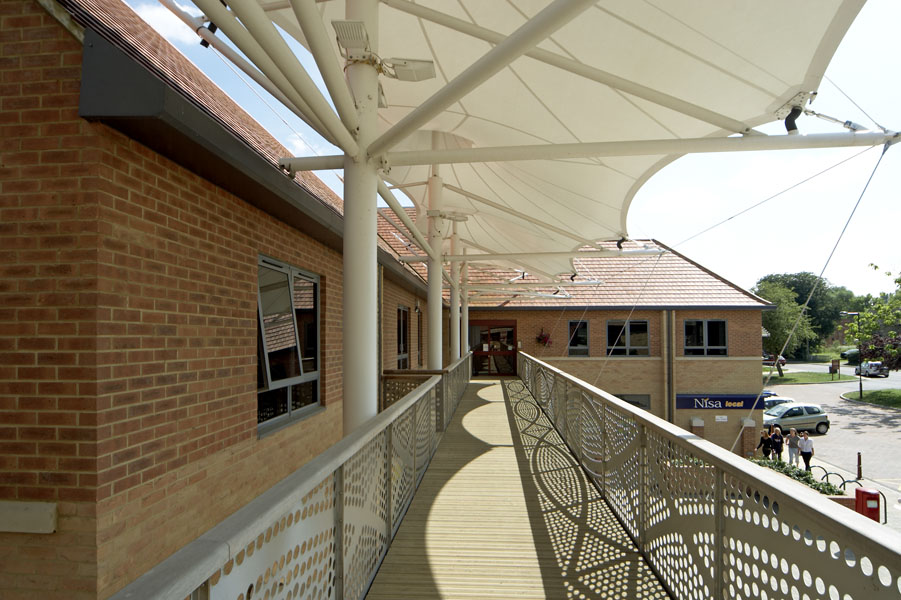 Our Solution
This project was fairly complex with the combination of the balustrade and relied on good preparation. The installation went very well and in on time.
Results
The structure looks good and has improved the centre. All parties are pleased with the results.