Architect
Austin Smith Lord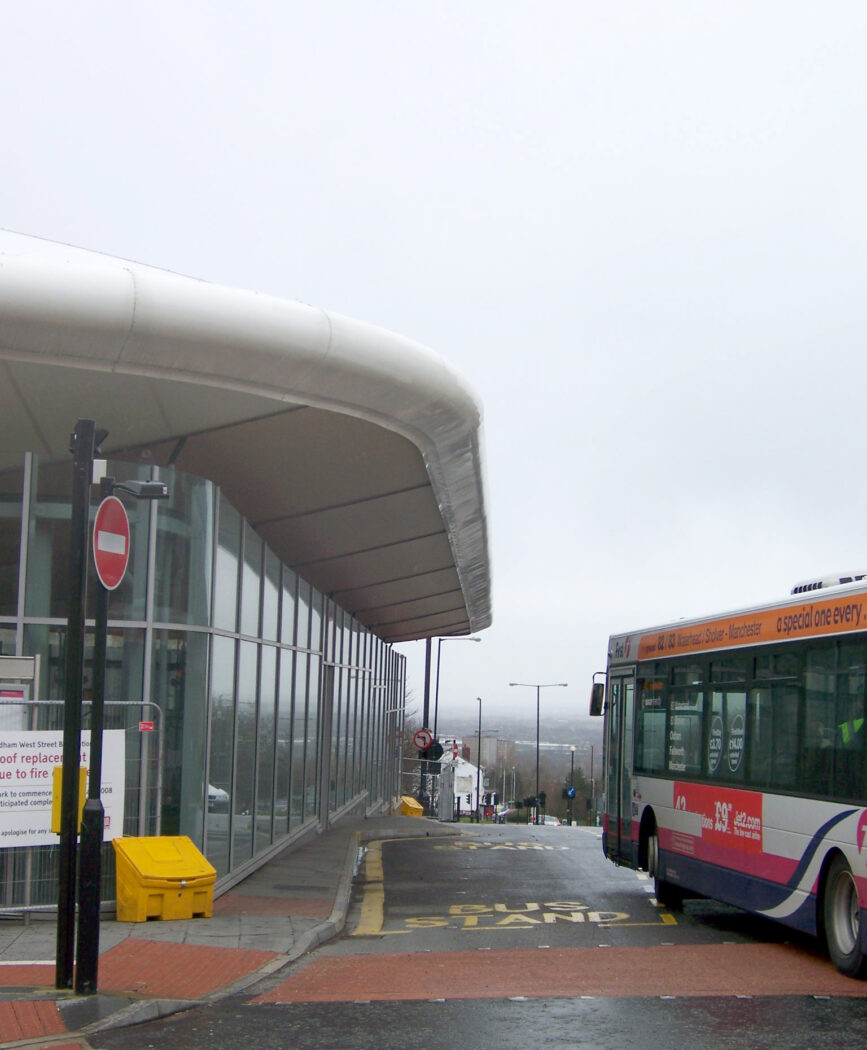 Replacement PTFE Roof
Following a fire at the Bus Station in which large areas of the existing tensile roof structure was damaged beyond repair, Base Structures were commissioned to remove the fire damaged areas of fabric, survey the existing steel and assess for structural damage, and then to replace all damaged fabric elements with new and make good the finished tensile structure.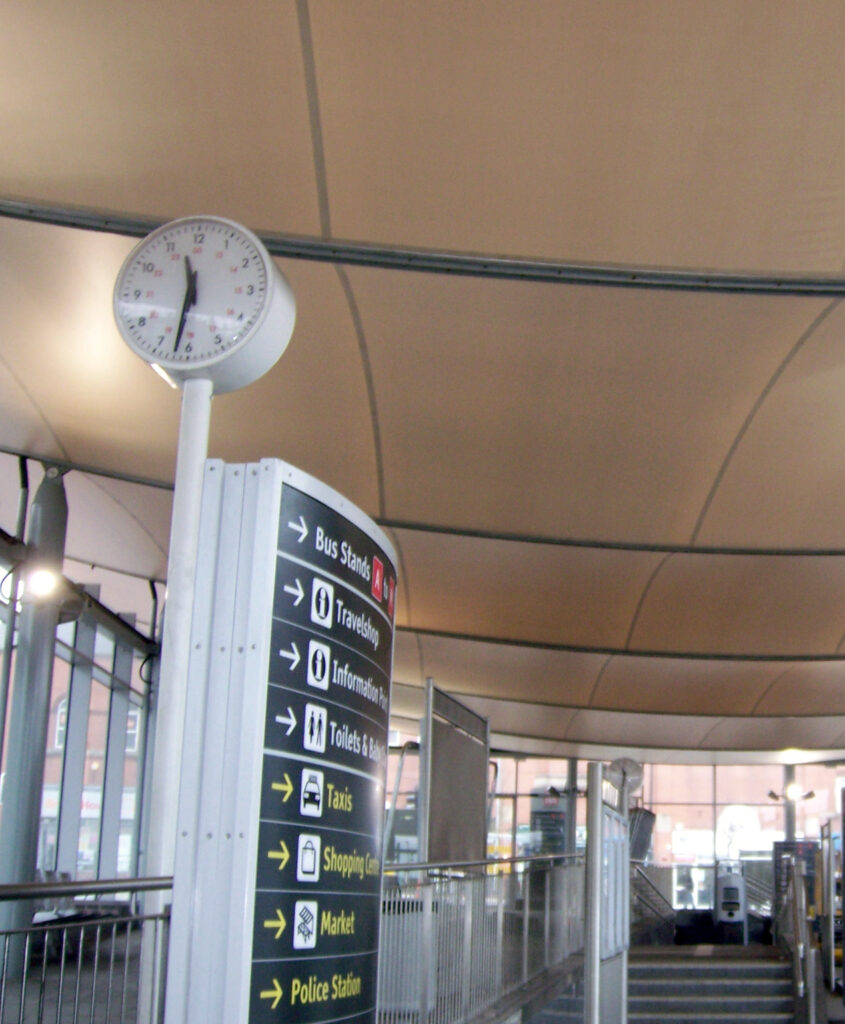 Our Solution
The existing roof is made up of a double skin PTFE multi barrel-vaulted structure contained within a large, essentially triangular, outer ring beam. All fabric elements were fixed to the steel structure via luff track or clamp plates.
Results
An aluminium facade contains the guttering and gives a nice finished appearance to the entire perimeter.
Similar Projects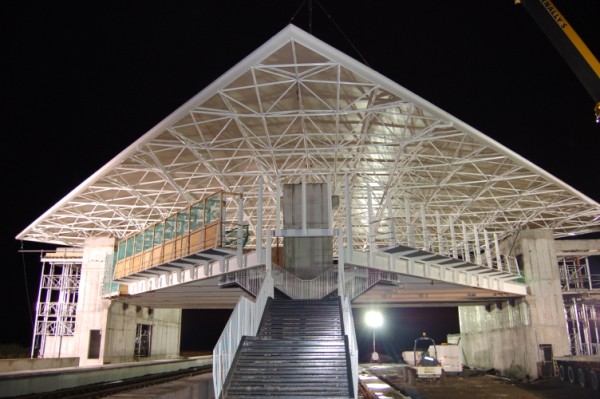 Adamstown Railway Station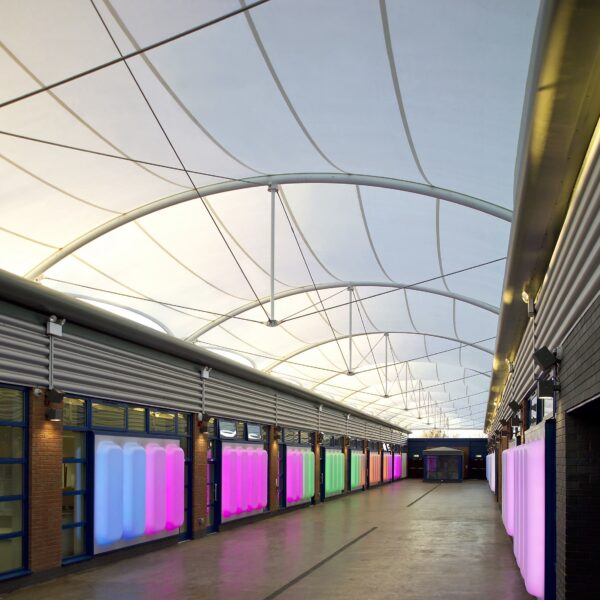 Beaufort School Roof Structure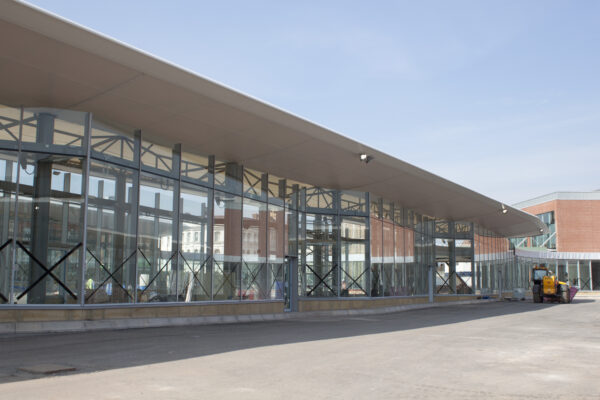 Wolverhampton Bus Station