Interior Fabric Features
Appointed by BAA, Stride Treglowan undertook a radical makeover of the International Departures Lounge to create a more stimulating space and enhance the customers travel experience. We fabricated and installed the fabric, printed artwork and supporting steelwork to the Olympus Rings, internal ceiling kites, Matterhorn sculpture, information desk canopy and end bay banners.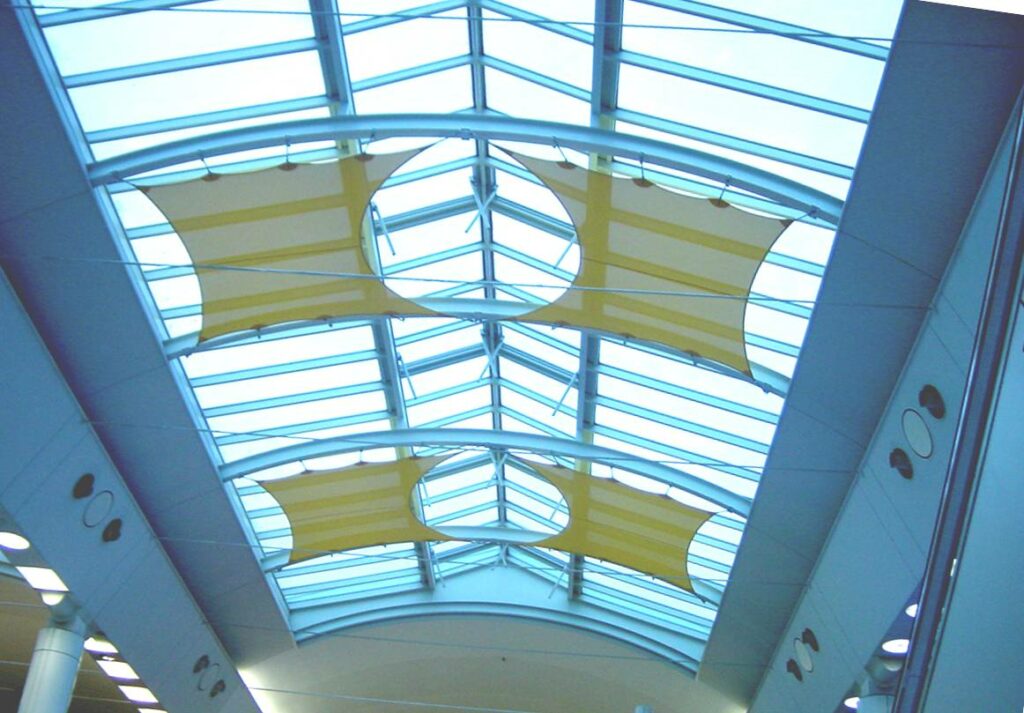 This was a complex project with a number of different elements. It was installed during short night shifts. It went very well and was ready in time for the re-openeing of the departure lounge. The works have improved the internal space. BAA are very pleased with it and have reported increased sales in the shopping areas.