Tensile Fabric Shade Structures
Every year a covered green space in which to relax is generated within London's famous Square Mile as a place where executives and their clients can go to view dinner time theatrical and musical events. Base Structures were commissioned by the client to replace the existing tensile fabric covers in Exchange Square, which were starting to look tired.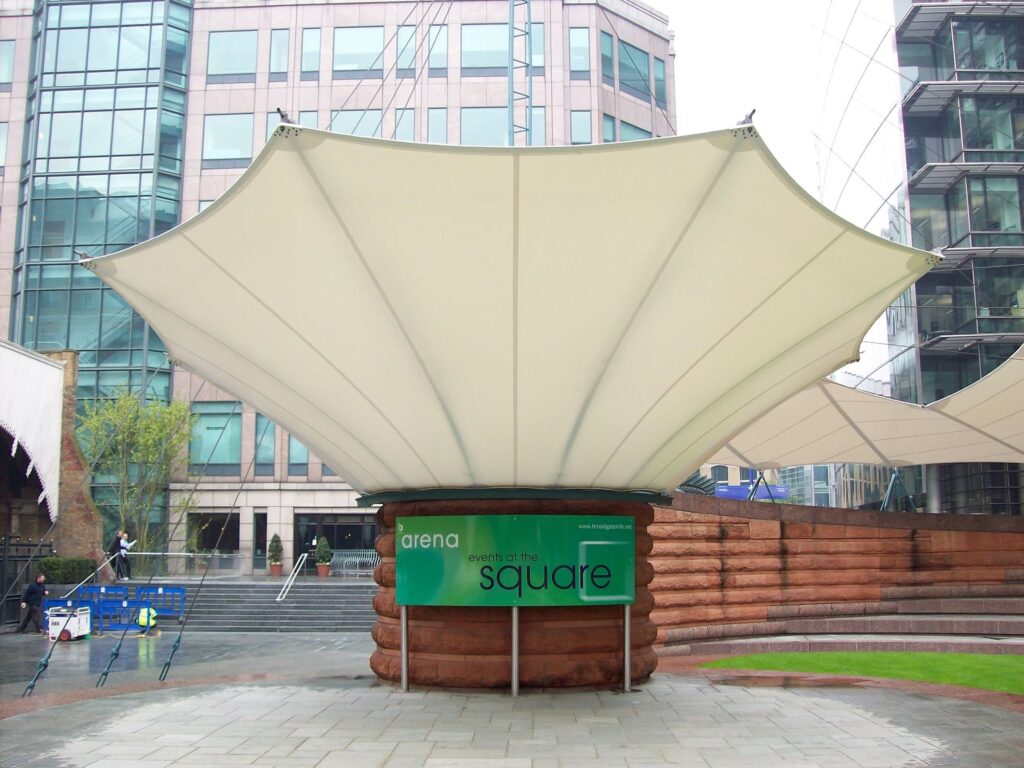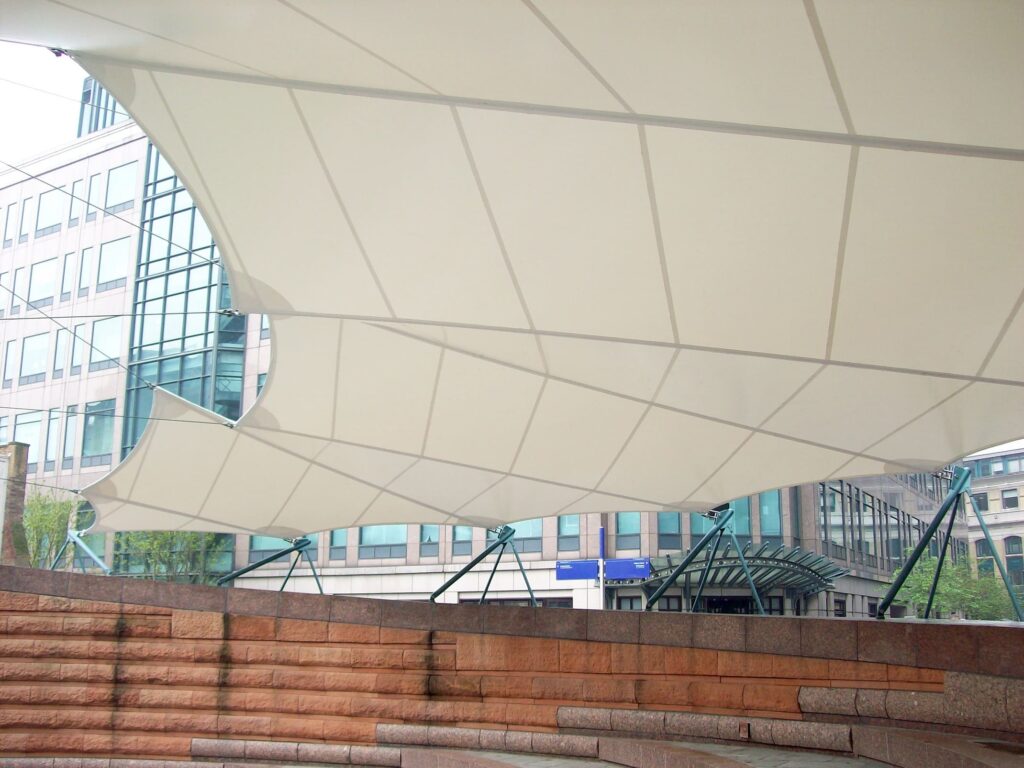 Our Solution
In order to reproduce the existing covers Base Structures design department had to survey the steel and cable net structure from which they could generate the 'form' of the new structures.
Results
As you can see from the pictures, this was achieved very successfully and the new fabric structure once again looks fit for purpose.