Client
Swansea University
Contractor
E Turner & Sons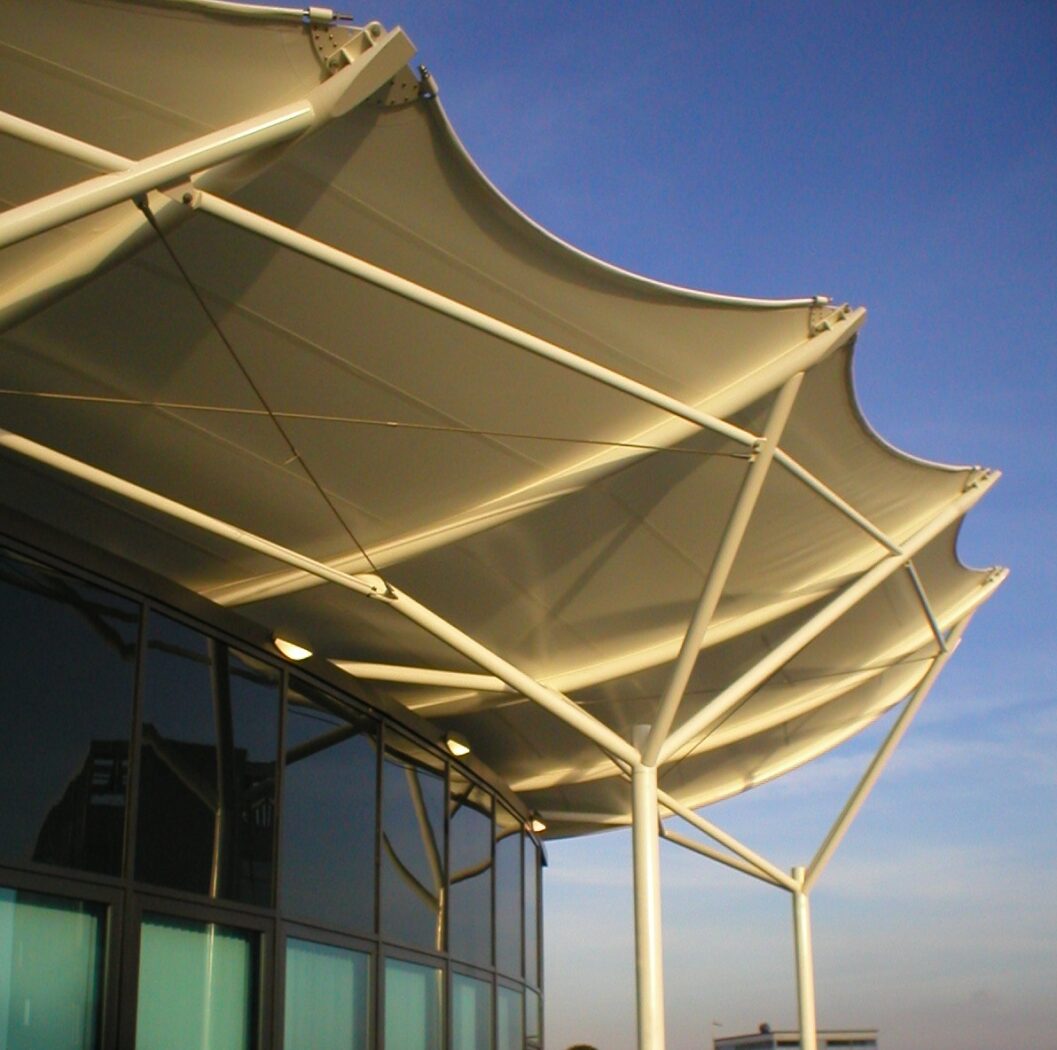 Architectural Fabric Terrace Canopy
The new Digital Technium building at Swansea University required a terrace canopy to the 5th floor Science and Technology department which needed to be both functional and aesthetic.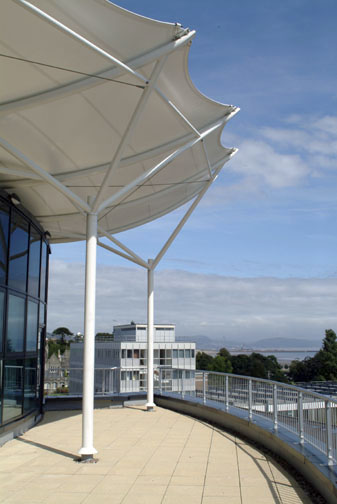 Our Solution
We designed, manufactured and installed the inverted barrel vault structure, including the fabric, branch-frame steelwork and associated fittings. This project was great to work on as it is a perfect example of a classic tensile structure. It went in well and on time for the buildings opening.
Results
The fabric structure provides a sheltered terrace area and is a dynamic addition to the futuristic impact of the building.