Contractor
CR Contracting North Ltd
Fabric
PVC – Mehler Polymar Grey
Product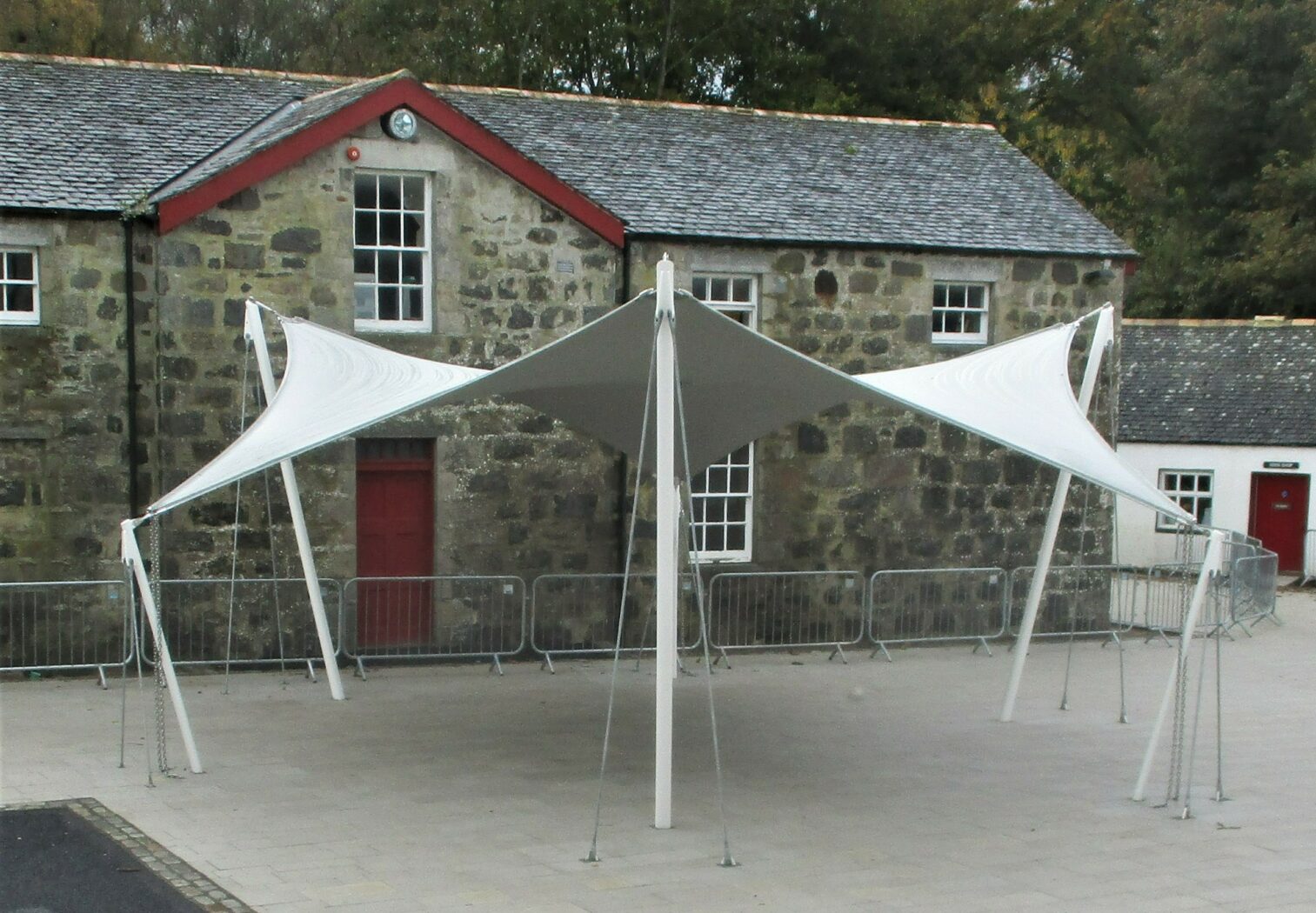 Events Canopy
The team at CR Contracting North Ltd approached us to assist them with developing the scheme for a new canopy and outdoor seating area at the Aden Country Park in Abderdeenshire, who host regular events and concerts.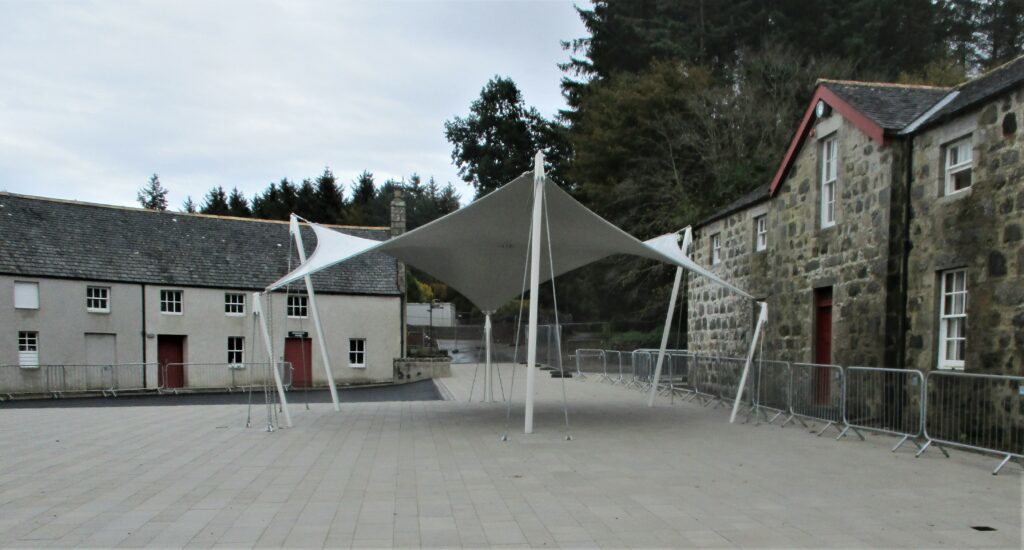 Our Solution
We identified that a structure from our range, the Malvern 6P1000 would best suit the clients needs, providing the required shade and sheltered event space, and saving on budget and time as it has been pre-designed.
We installed the steel frame, PVC membrane and associated fittings and fixtures.
The Result
The canopy enables greater use of the outdoor space available at the park and looks stunning in the silvery grey fabric colour selected, giving it that extra special wow factor for prestigious events.
Similar Projects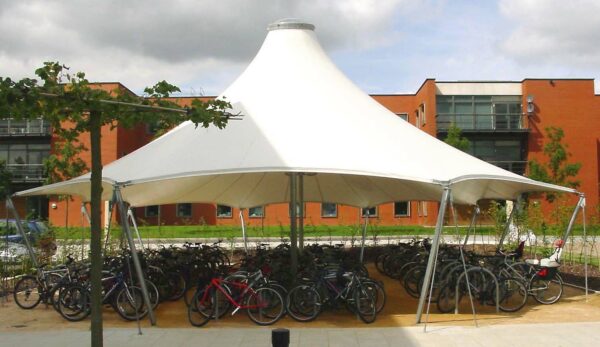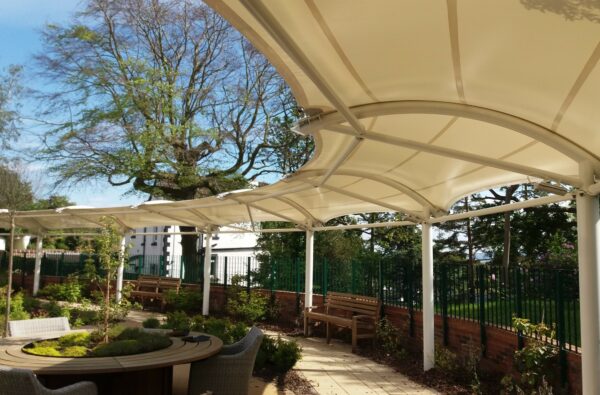 Trepassey Residential Care Home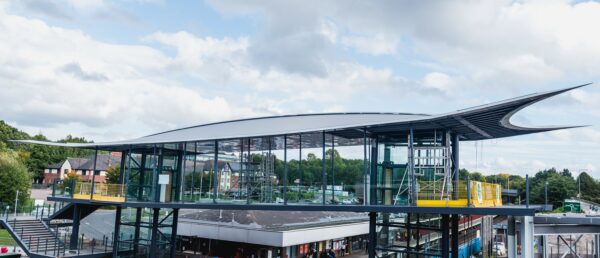 Telford Railway Footbridge
Related Articles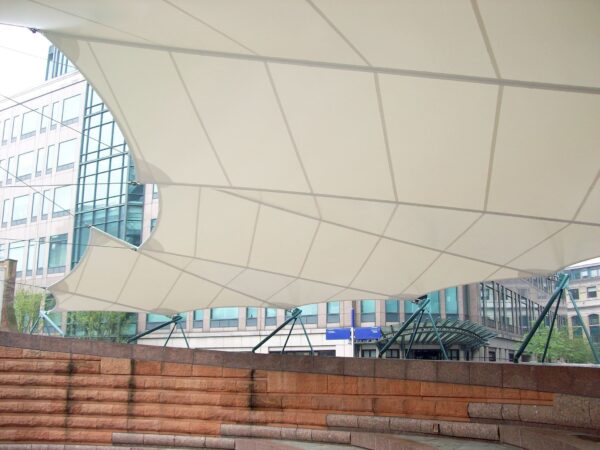 How we achieve zero fabric waste on projects
One of our key environmental objectives is zero waste to landfill. When working on the early stages of a fabric structure, this is a key…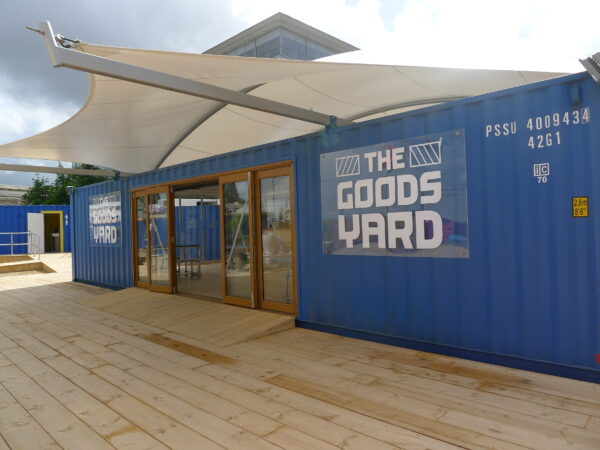 The Future of Fabric Architecture: A Blueprint for a Better World?
There is no doubt that many of the changes our communities have had to make around Coronavirus restrictions are staying put for a while yet.…