Suspended Silk Fabric Sculptures
Jan Blake asked us to manufacture tensile fabric sculptures that she had designed for her client Centrica Head Offices in Windsor, which she could then paint artwork directly onto. The structures were to provide a dynamic use of interior space and to be unique features to impress visitors at the offices.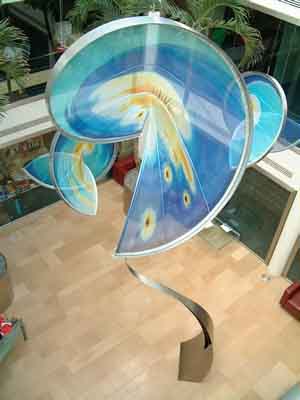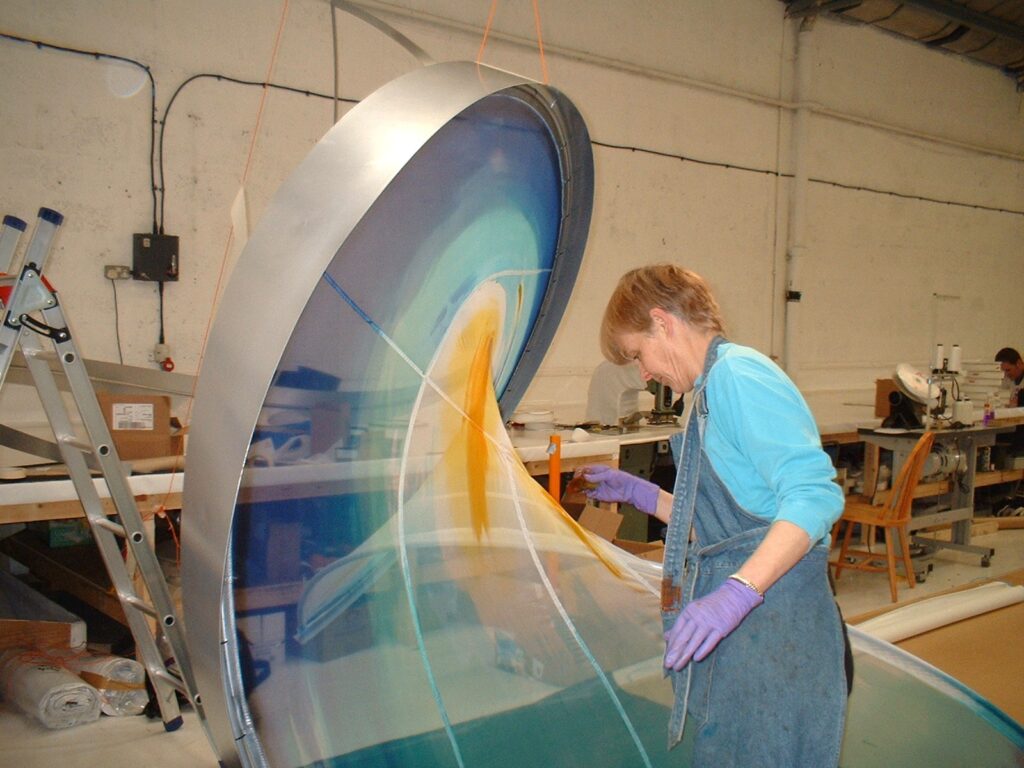 Our Solution
We manufactured the three sculptures which included the silk fabric, patterning and attaching the fabric to the frames. We were also on site to assist with the installation. This type of material is very delicate and therefore we took extraordinary care to ensure manufacturing went smoothly.
Results
The finished objects work very well in their new environment. Jan Blake was extremely pleased with the forms produced and she painted them in our factory. Centrica were also very pleased with their re-vamped offices.