Suspended Silk Fabric Sculptures
Jan Blake asked us to manufacture these silk fabric sculptures which she had designed for her client. The hand painted silk sculptures provide a relevant and symbolic feature for visitors to the offices and are a dynamic use of interior space.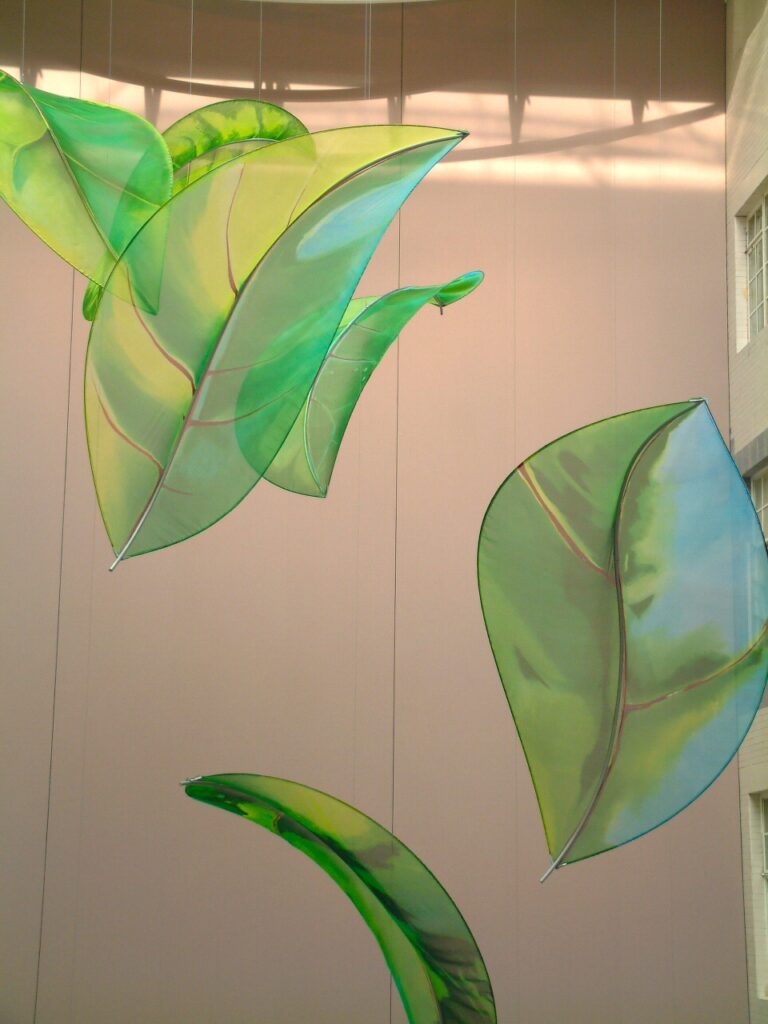 Our Solution
We manufactured the ten sculptures which involved patterning the fabric and attaching the fabric to steel frames. Jan then painted the artwork directly onto them.