Client
Hayes Fabrications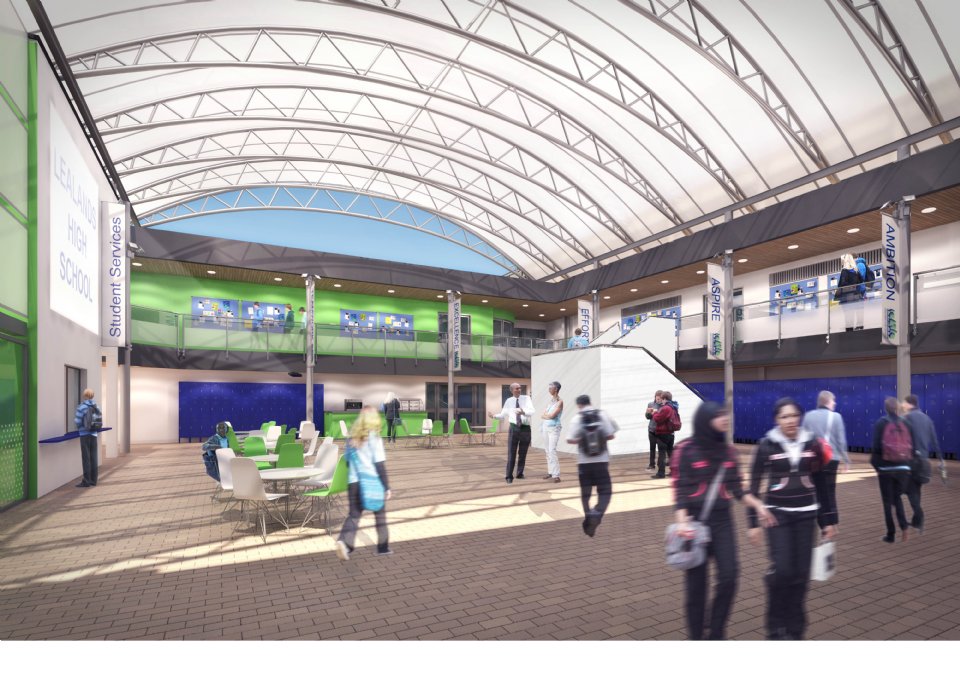 Barrel Vault Fabric Roof
Under the government's Building Schools for the Future (BSF) programme, Lealands School received a £16.5m grant to rebuild and remodel their school. In addition to providing better learning facilities, a major requirement of the scheme was to deliver a vibrant new student social space at ground level, suitable for use in all weather conditions. A low cost scheme was put together to cover the new atrium area which now sits at the heart of the school.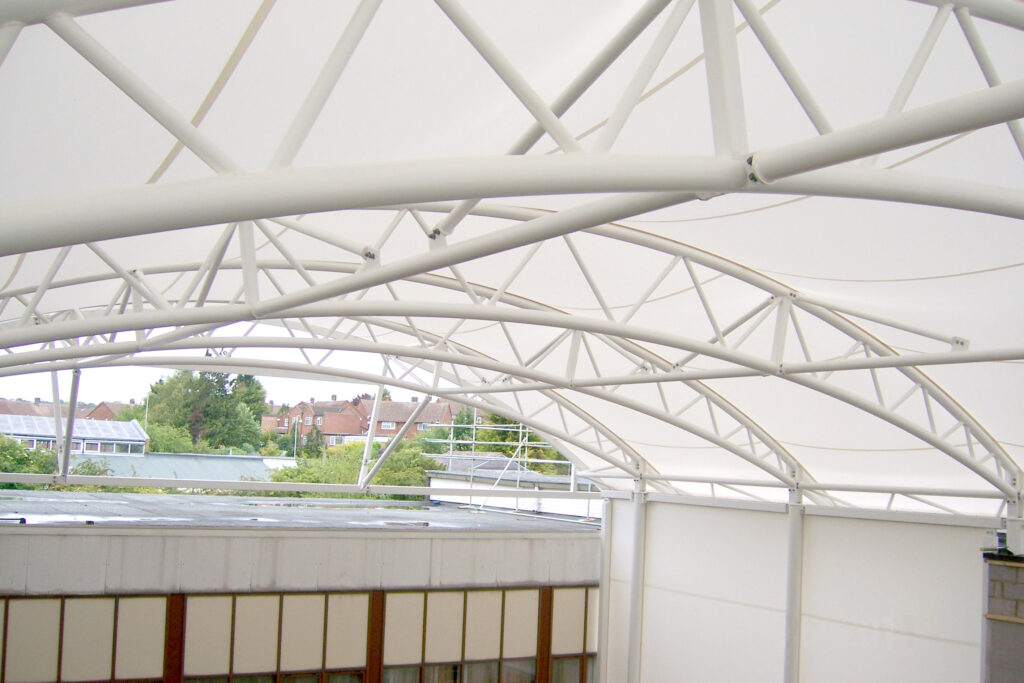 Our Solution
Base Structures were brought in as the specialist design and build contractor to engineer, manufacture and install the steel and fabric elements which comprise the new 410m2 barrel vault roof, incorporating gable end panels and a large fabric wall area to the school's new frontage. The translucency offered by the PVC fabric ensures plenty of diffused natural daylight still enters into the exciting new communal space but also delivers a high degree of background lighting through all the classroom windows which look out into the new covered courtyard area.
Results
Once more Base received compliments on their efficiency and the quality of their product. Interface with our client, a steelwork contractor for whom we designed the supporting framework, was smooth and mutually rewarding throughout.
Similar Projects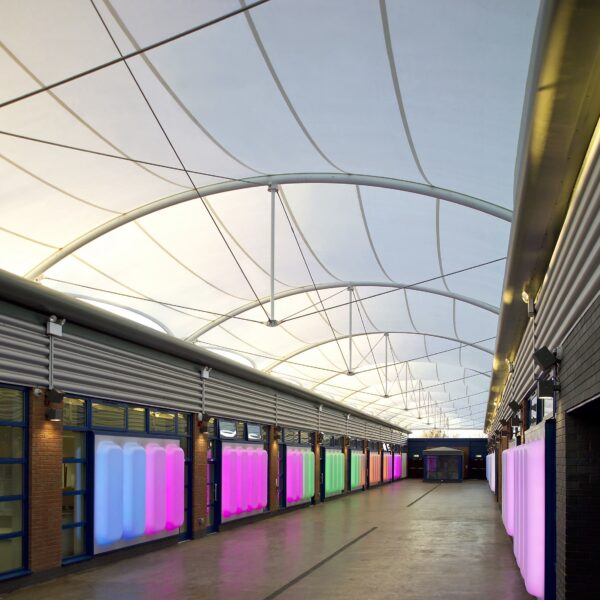 Beaufort School Roof Structure