Client
St Michaels School
Contractor
Mansell Construction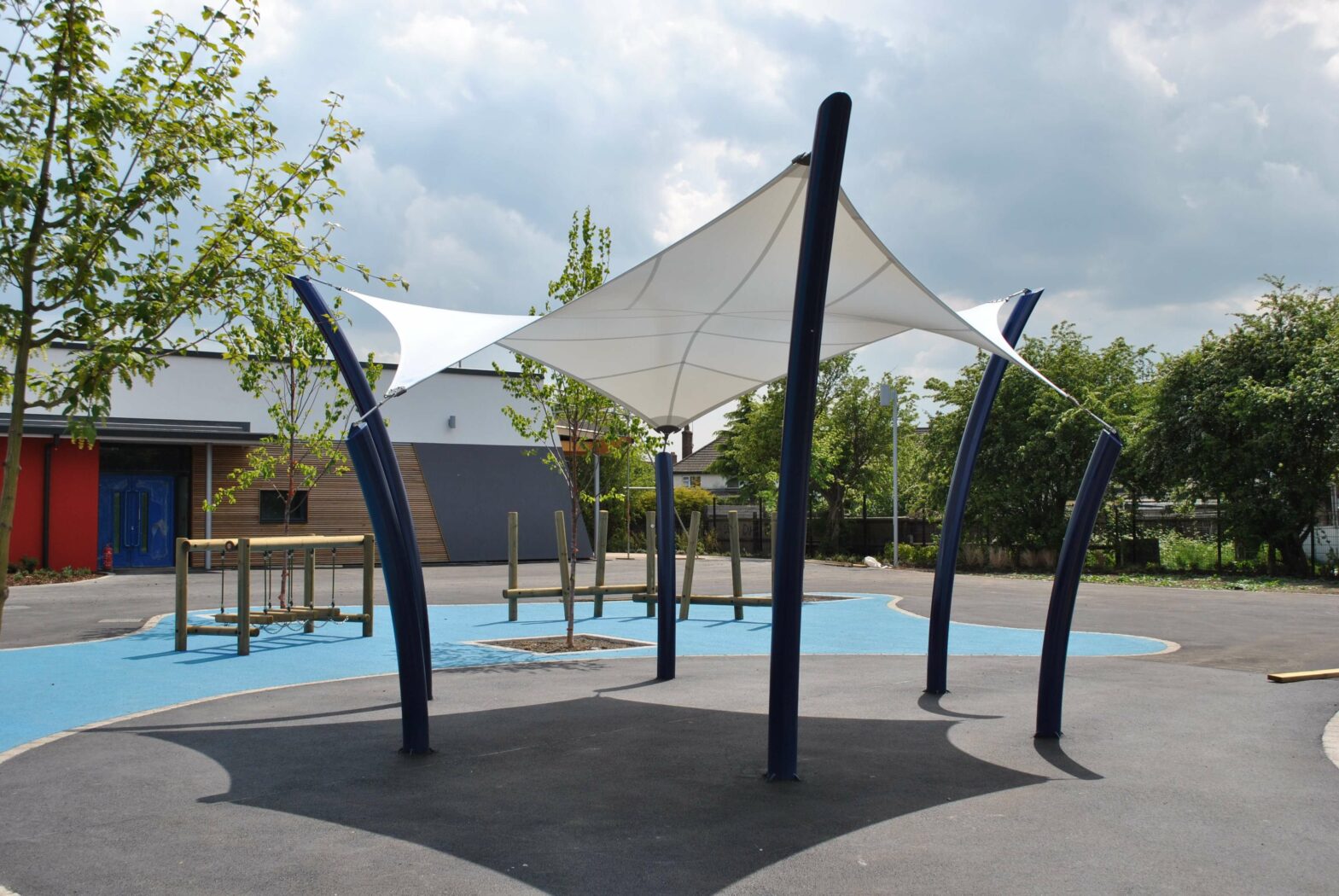 Project Outline
The pupils of St Michaels school in Kings Lynn look forward to their playtimes more than most. It is not because their lessons are boring however – in 2010 the school completed a playground remodelling program complete with a new colourful play surface, a tree planting scheme and a contemporary tensile fabric structure, which we were asked to provide.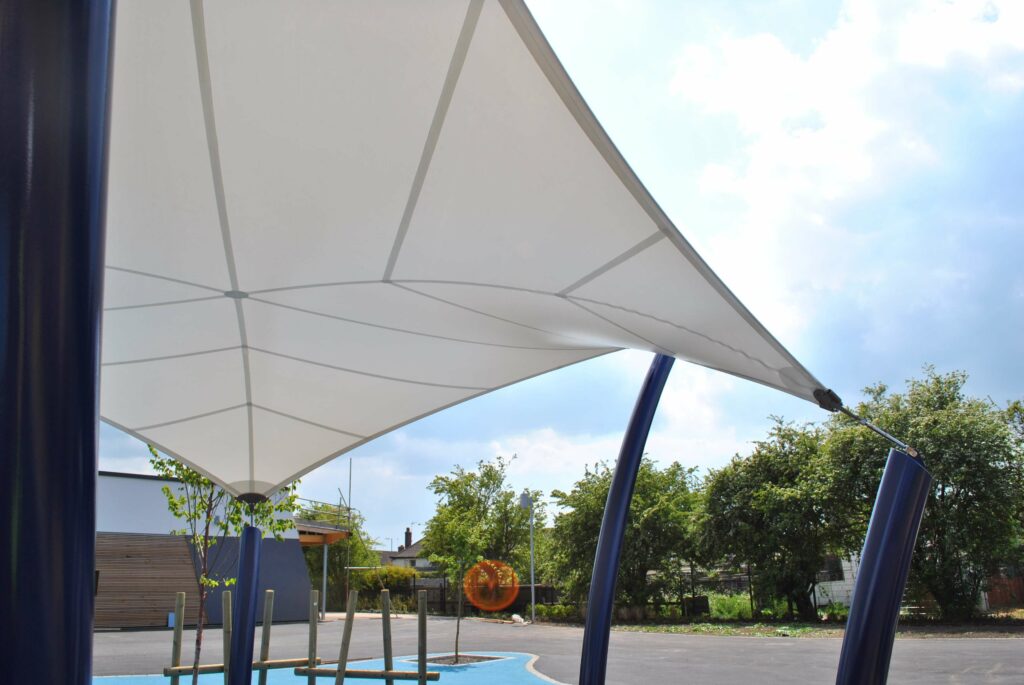 Our Solution
No tie-rods are needed on the steelwork for this structure, meaning there are no trip hazards for the children to injure themselves on whilst they recklessly chase each other around. Whilst the structure may be part of our pre-designed range the client could specify the exact RAL colour for the steelwork, in this instance they chose a rich, deep blue.
Results
Choosing one of our pre-designed structures to maximise their budget, the Mendip 6P 500 presents a real focal point in the playground environment, the expressive curved steel masts creating a sculptural tensile fabric canopy that provides shelter from the sun and rain.
Similar Projects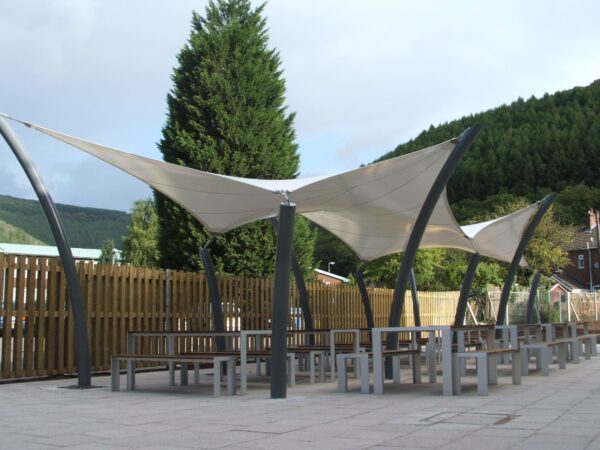 Mendip Walkway – Coleg Gwent