Client
East Ayrshire Council
Location
Kilmarnock, Scotland
Architect
East Ayrshire Architects Department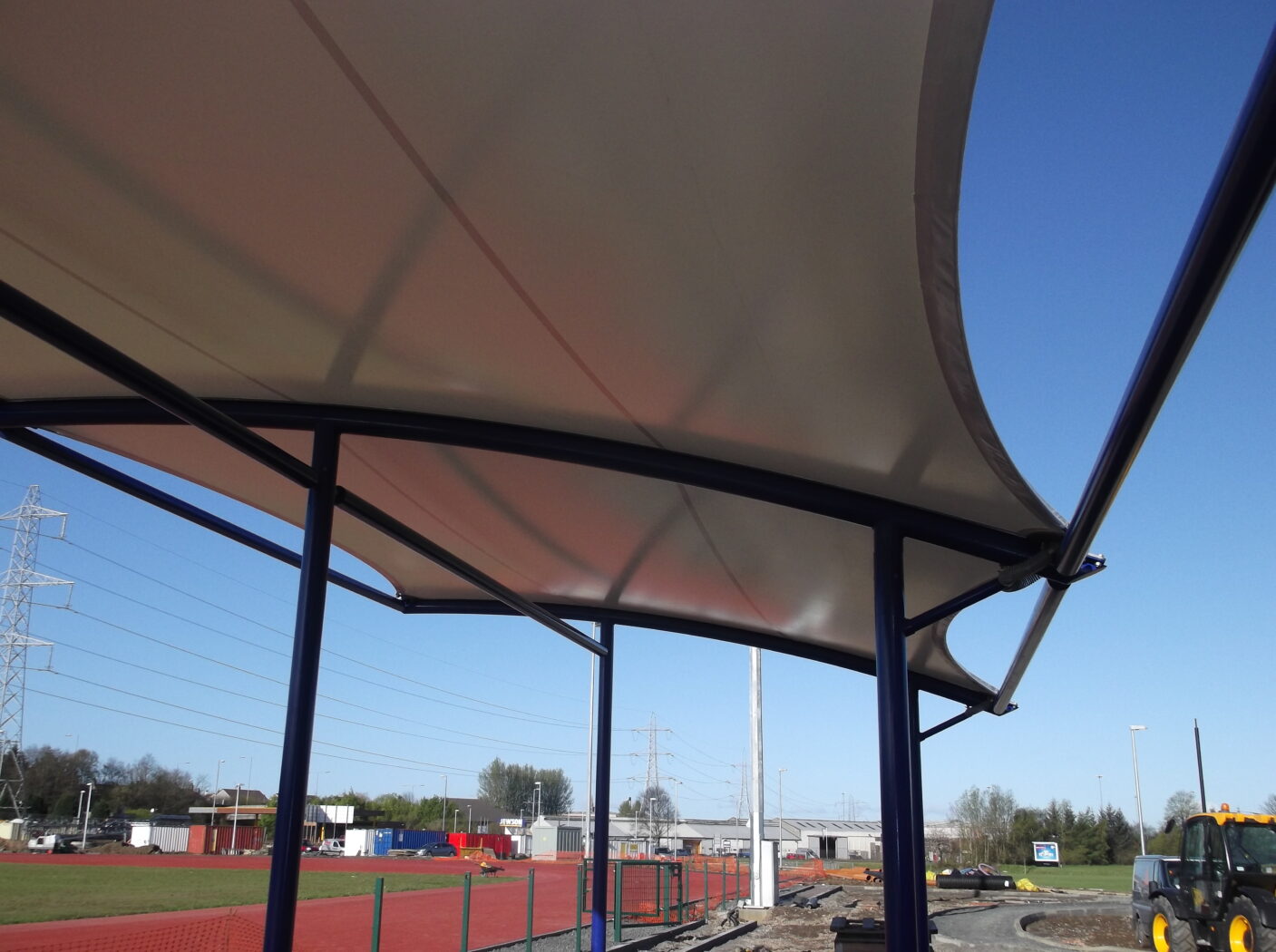 Sports Grandstand Fabric Canopy
After creating the barrel vaulted roof for the East Ayrshire Athletics Centre covered track in September 2011, Base returned to site to add a pre-designed grandstand Grampian canopy along the edge of the outside running track.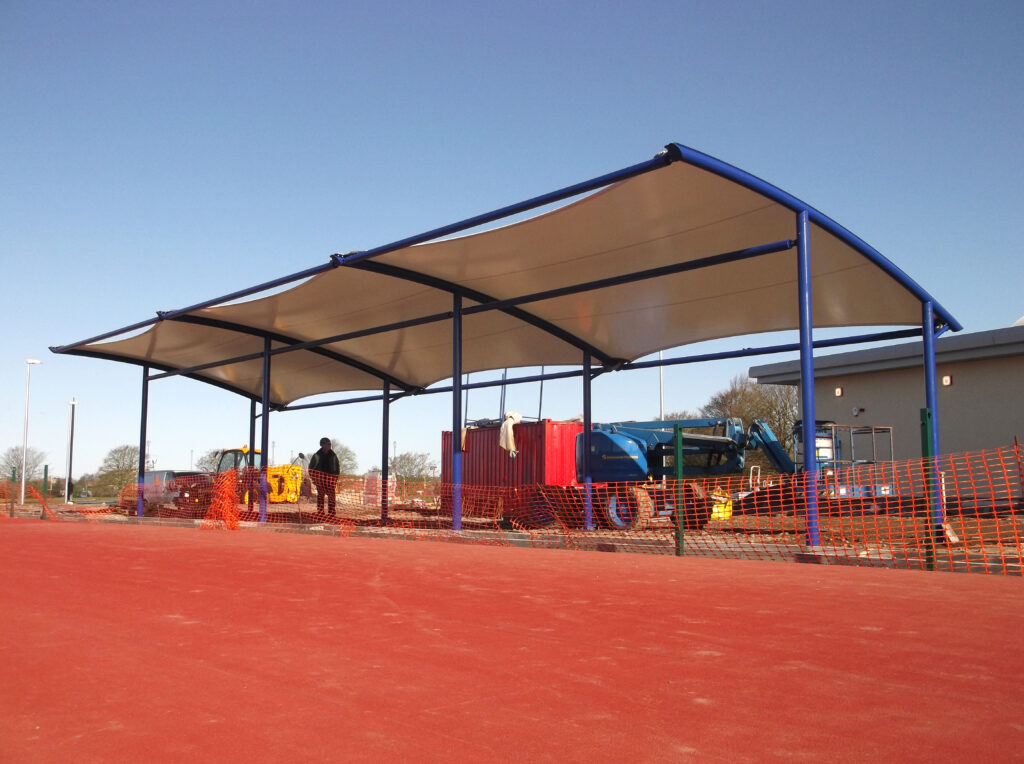 Our Solution
Integral rainwater collection diverts water from the surface of the membrane into flexi-pipes that connect directly into the steelwork of the structure, concealing the drainage system and preventing drips of water down the back of the neck. The minimalist steelwork also maximises space under the canopy whilst providing convenient posts to perform warm up stretches against.
Results
Really a showcase for simple, effective design, the unobtrusive canopy does it's job brilliantly. All in all a real star of track and field.
Client
East Ayrshire Council
Location
Kilmarnock, Scotland
Architect
East Ayrshire Architects Department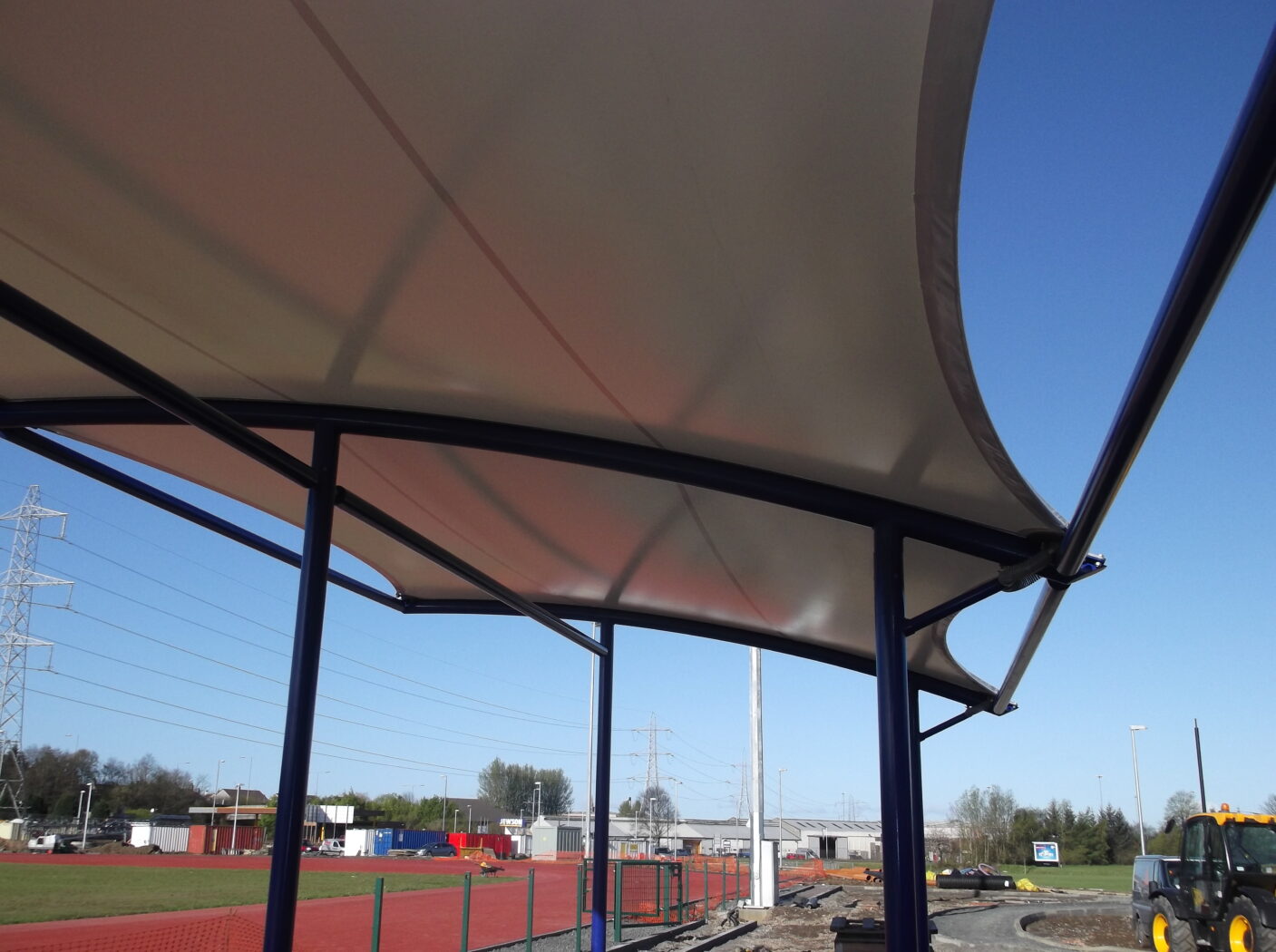 Barrel Vaulted Tensile Fabric Roof Structure
The East Ayrshire Athletics Centre comprises of a 400m running track, field activities and a covered indoor sprinting track. Since its first outing at the Munich Olympics, the use of fabric in a sports setting has become a well established motif. Properties such as elegance of form, lightness of structure and gloom busting light translucency present both coherent solutions to the problems presented to municipal sports architecture and dazzling opportunities to create signature structures for clients – and this is exactly what the client wanted.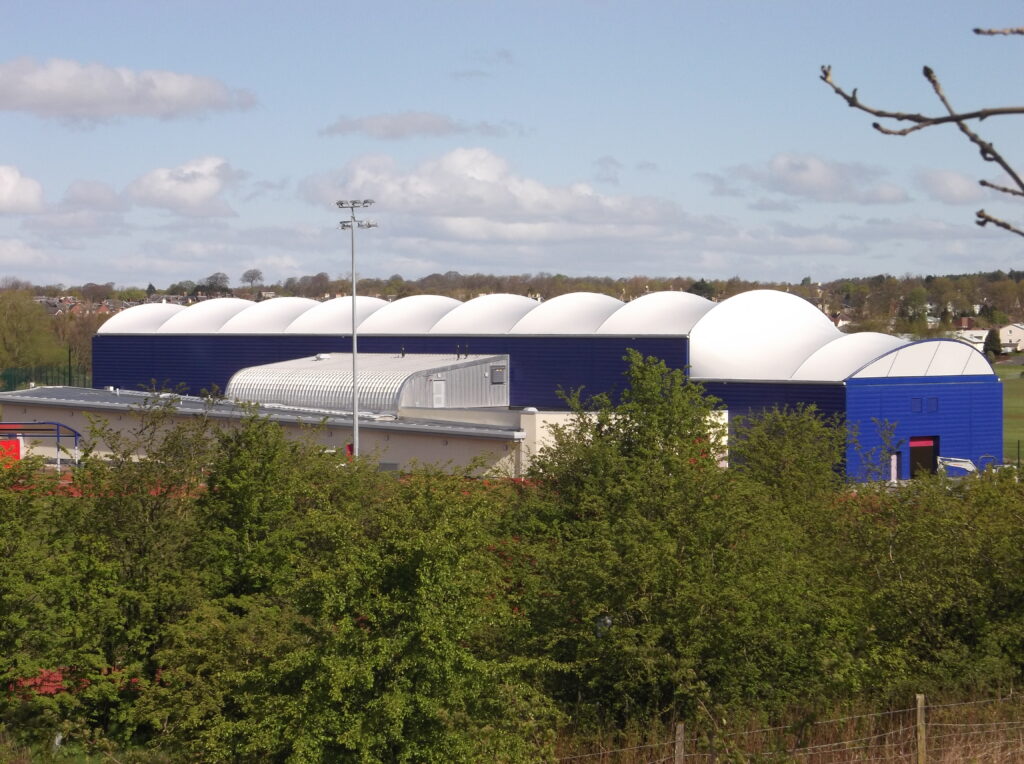 Our Solution
The barrel vaulted structure shown here, including secondary steelwork and water capture and collection, was delivered by Base for less than £150 per m2, proving that eyecatching and expensive are not necessarily fated to be uttered in the same breath.