Location
Fynshav, Denmark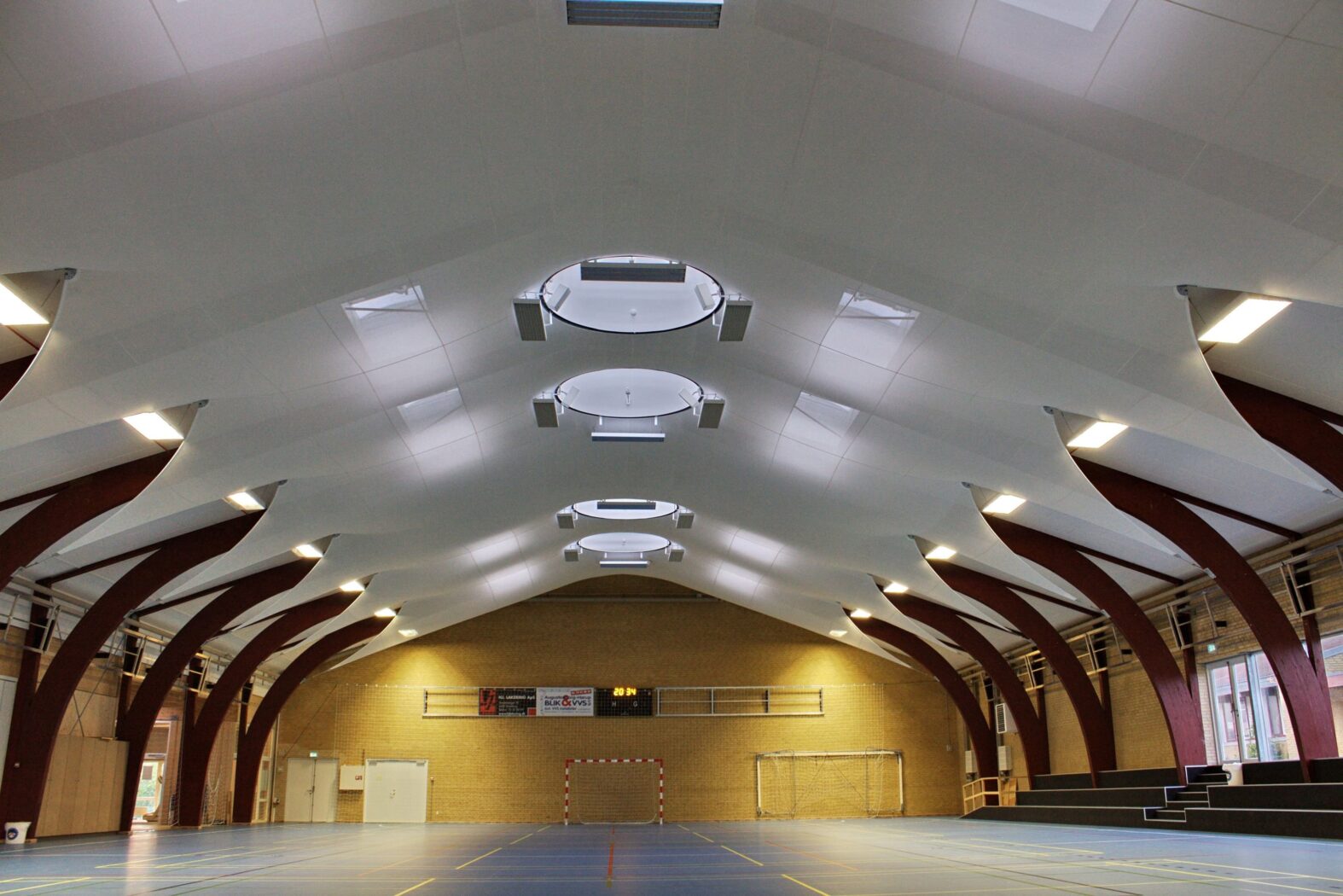 Vaulted Ceiling
The sports hall situated in Fynshav, Denmark were after a mesh vaulted interior ceiling, so partnering up with BK Teknik – our preferred partner for Danish construction projects, we got started with the single membrane measuring approximately 20m x 42m.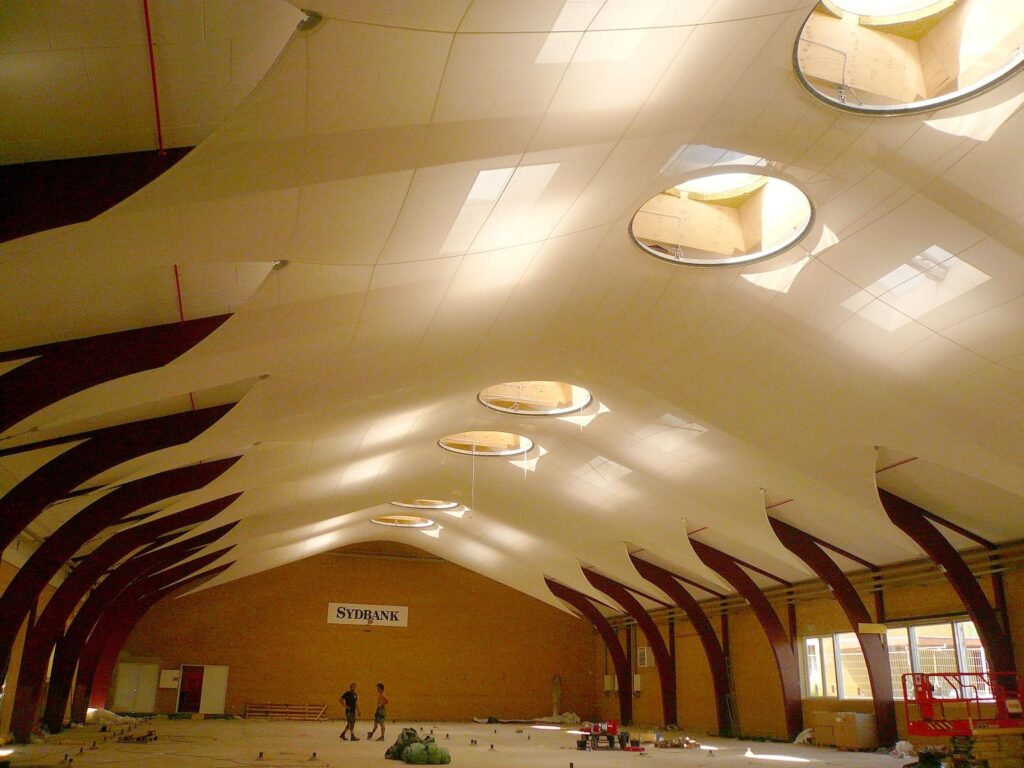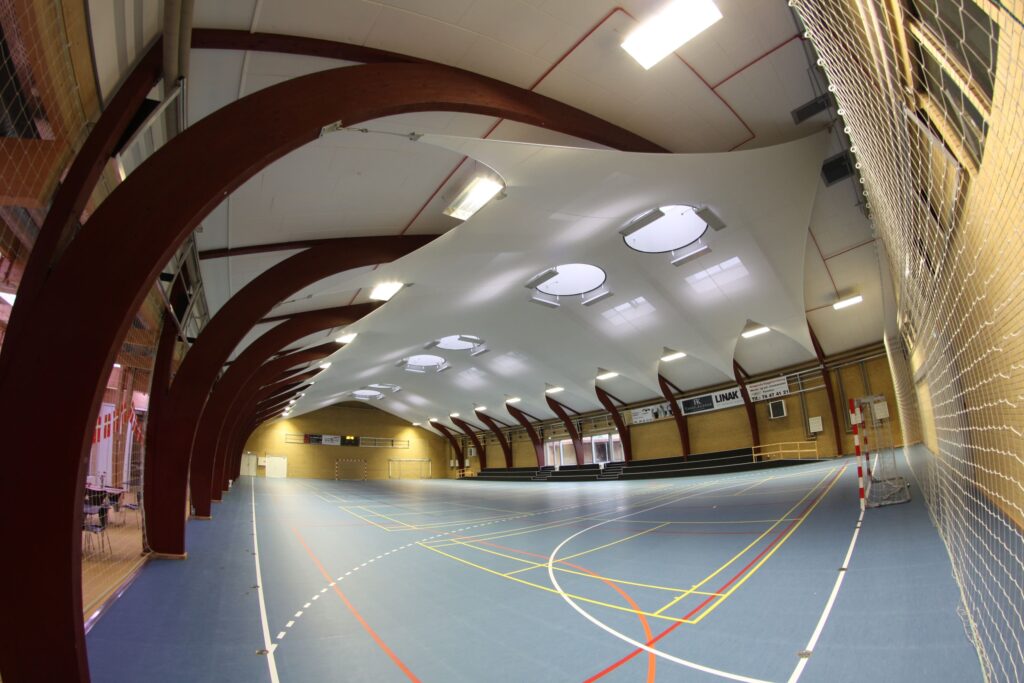 Our Solution
The tensile fabric is supported by a series of suspended headrings in the centre of the roof structure which is then pulled down and tensioned to a series of timber glulam beams via a traditional membrane plate and cable perimeter edge.
Results
The purpose of this membrane is not only to improve the appearance of the internal space but also to diffuse the natural light which enters the building via the extensive sky-lighting. Both certainly are the case for this project!
Similar Projects
Fynshav Entrance Canopies