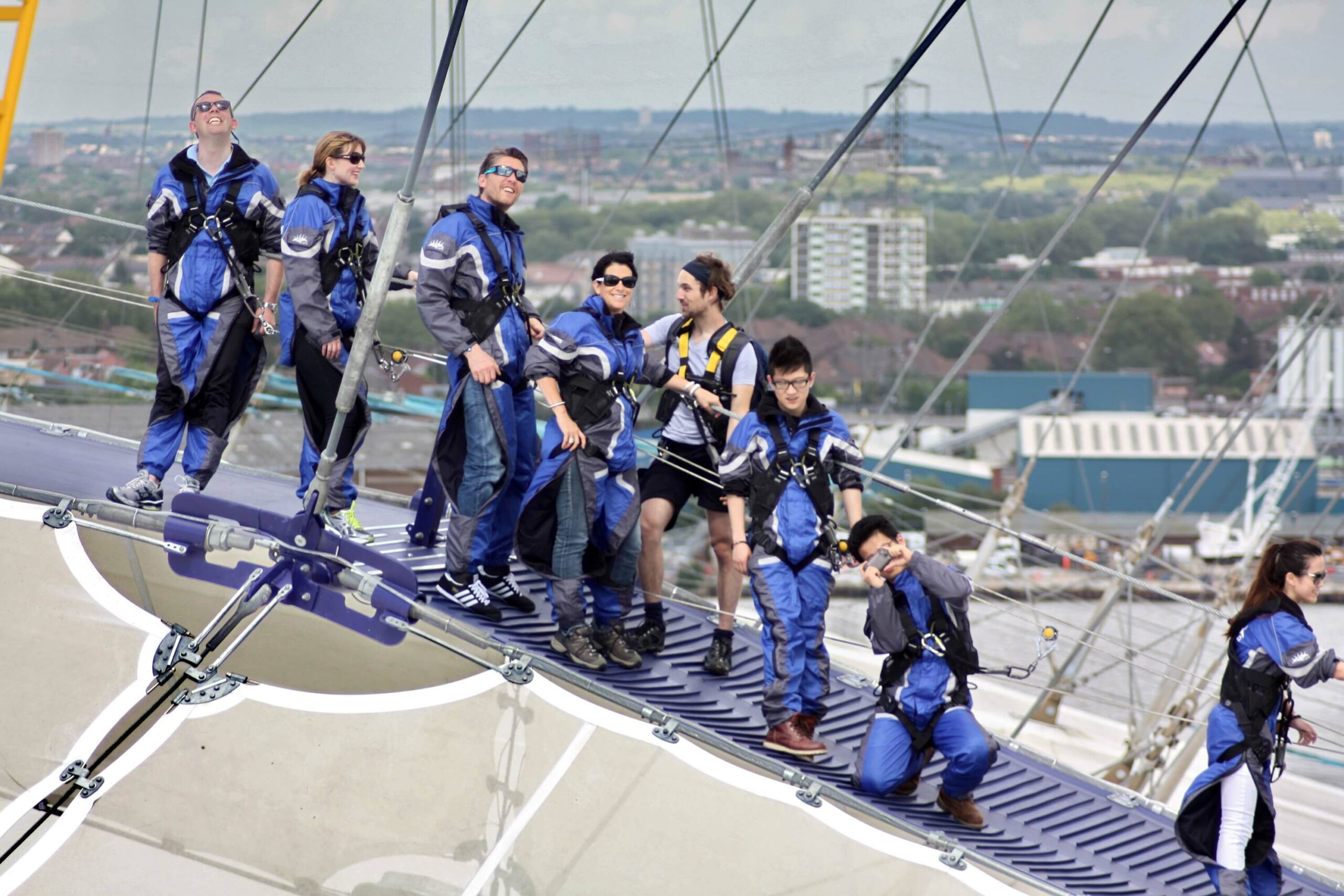 Unique Solutions
During our three decades of incredibly diverse tensile experience, we have conceived so many unique build solutions we are considered industry leaders in the field of one-off designs.
Research & Development led solutions
We delight in being asked to solve problems and work with clients to develop new products and innovative installation techniques.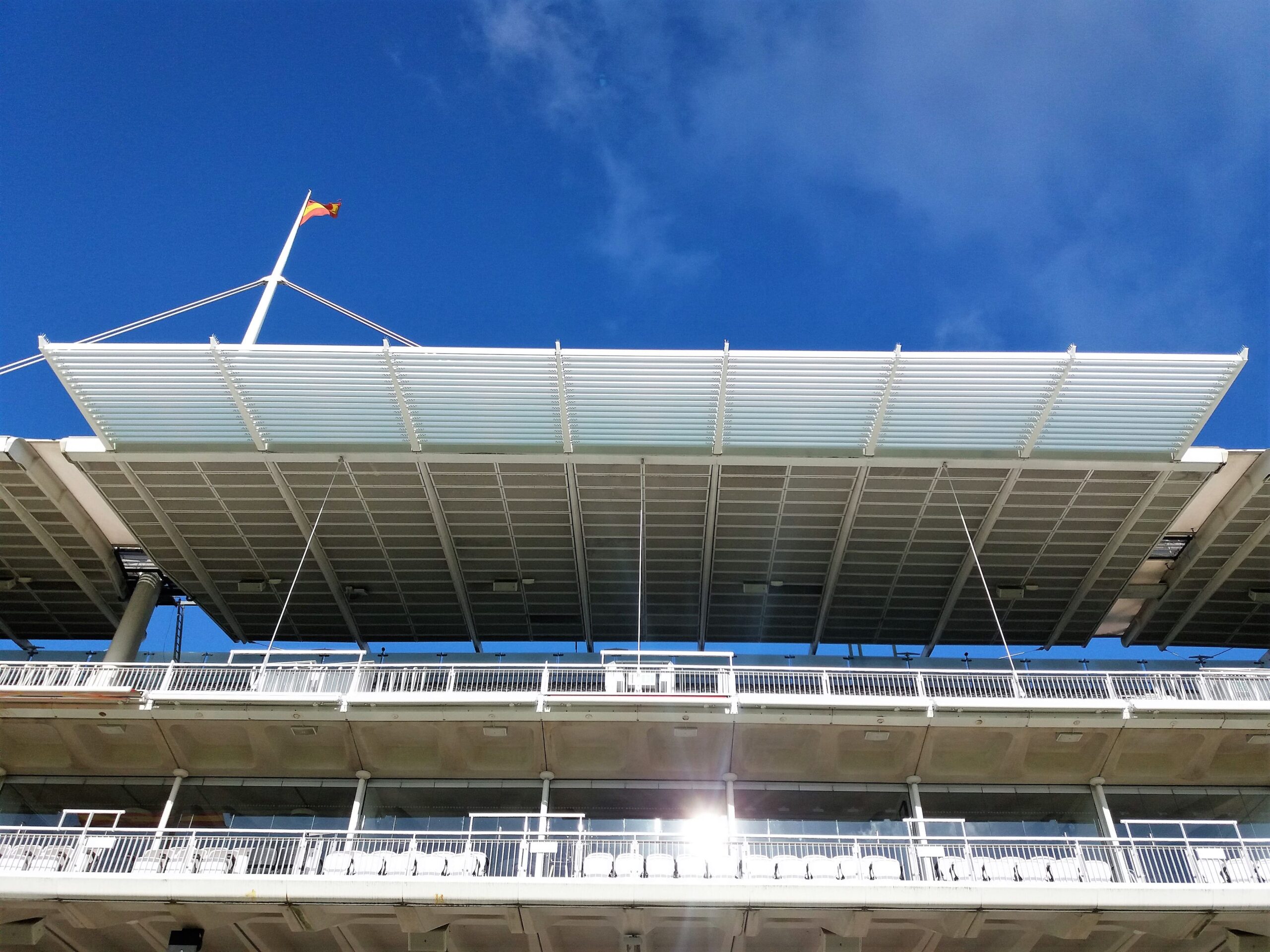 At the O2 in Greenwich, we had the interesting task of creating a walkway over the top of the dome. This required some creative thinking with our rope access team to develop a bespoke winching operation.
We have also devised louvers for Lords Cricket Club Grandstand, designed lampshade patterns, advertising banners and installed fibre optic rope high above the ground.
Another innovate product was a retractable sail for crane booms to improve their performance in high winds (below).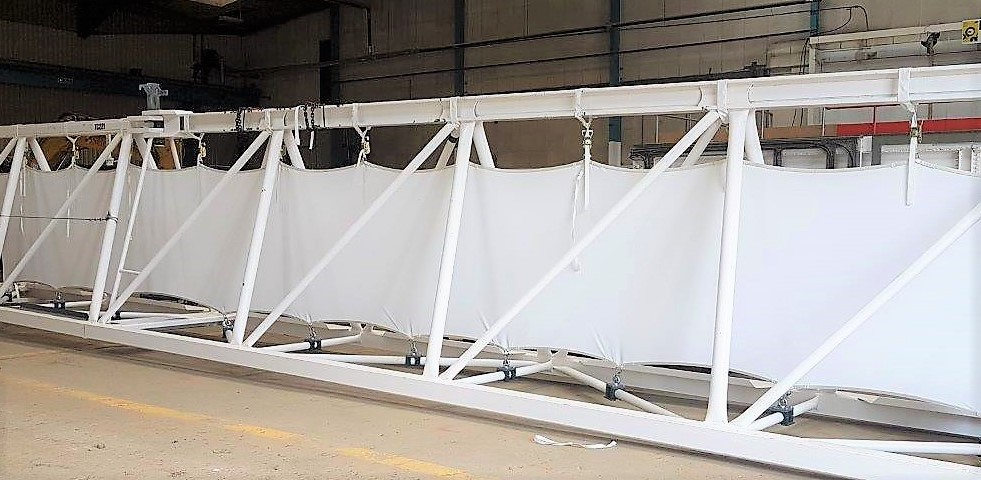 We also worked with other partners from across Europe under the leadership of the University of Southampton to develop smart fabrics using printed electronic circuits.
No matter what scale, if you have a challenge for us we are ready to accept it!
Contact our creative team today to find out how we can find a product or design a solution to fit your needs.
"Base Structure's expert design and problem solving approach has given us one more vital component to help build the much needed UK capacity."
Will Kirkman
– Business Development Director, Burdens