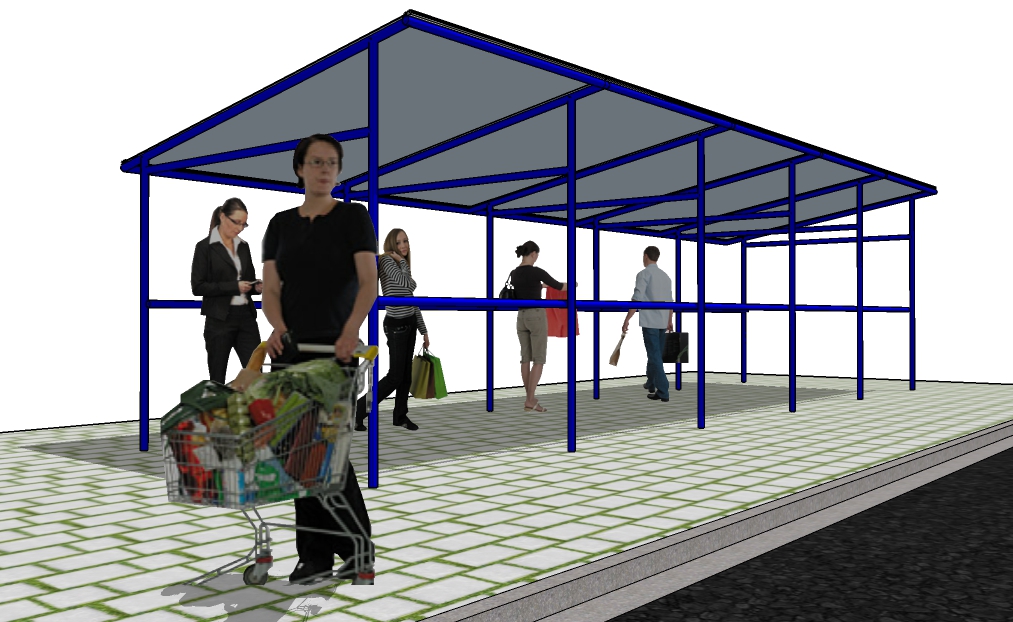 Relocatable Queuing Canopy
Weather-proofing shelter and shade for those queueing and waiting to enter your business
Fully engineered for year round use
Structural steelwork designed to BS 5950-1:2000 & BS EN 10025
BS 6399 part 2 and 3 for wind and snow loading
PVC coated polyester with weldable PVDF lacquer
All fabrics are fire rated to EN 13501-1 B-s2,dO
Two pack polyurethane paint system
15 years to first maintenance
Any standard RAL colour
Typical details available on request
2.5m wide with posts at 2m centres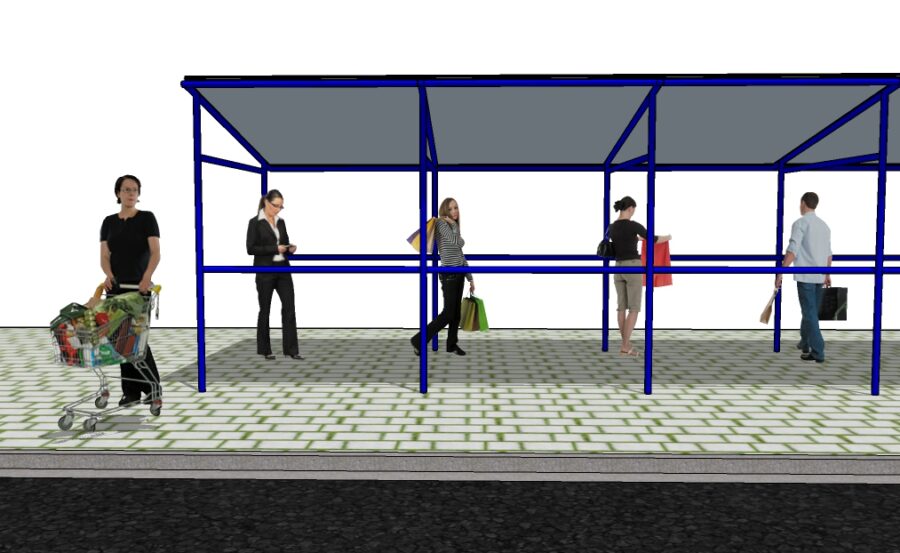 Many businesses are now having to consider providing rain protection and sun shade for socially distanced queuing such as queue shelters, canopies and covered waiting areas, as people wait to enter the premises, buy tickets or use various facilities,
Social distancing can reduce the number of people allowed in any one space, our queuing canopies and covered walkways can create more space but also fit into existing spaces, look good and feel part of the businesses.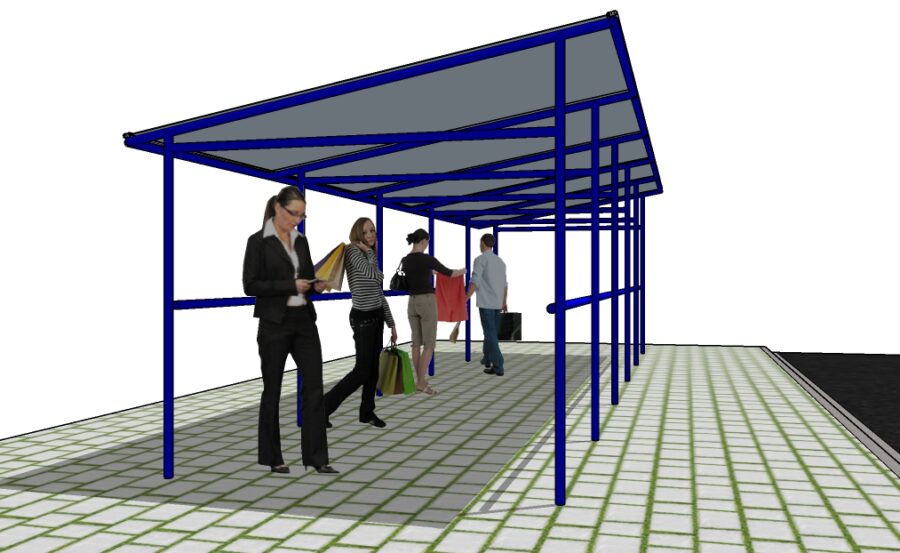 Temporary options are available with our relocatable canopy solution, designed with temporary concrete blocks so no foundations would be required. This gives greater flexibility for short term solutions and canopies for social distancing could be turned quickly – in as little as 4 weeks.
The queuing canopy can also be used as a walkway canopy, and equally as a bike shelter or grandstand canopy for shelter during sports or trackside events.
More Information
For more information about the Queuing canopy or to discuss your outdoor shelter needs, contact us using the form below.