Project Outline
Although our client was sited in a campus of high architectural quality buildings there was a desire to introduce more informality in order to improve the working experience.
Alongside the introduction of a fabulous coffee cart, meeting pods and nature inspired wall graphics we were asked to provide an array of suspended leaves in their three storey atrium. To avoid a forest of suspension cables a stainless steel net was tensioned between columns at high level allowing each leaf to be on a single drop cable.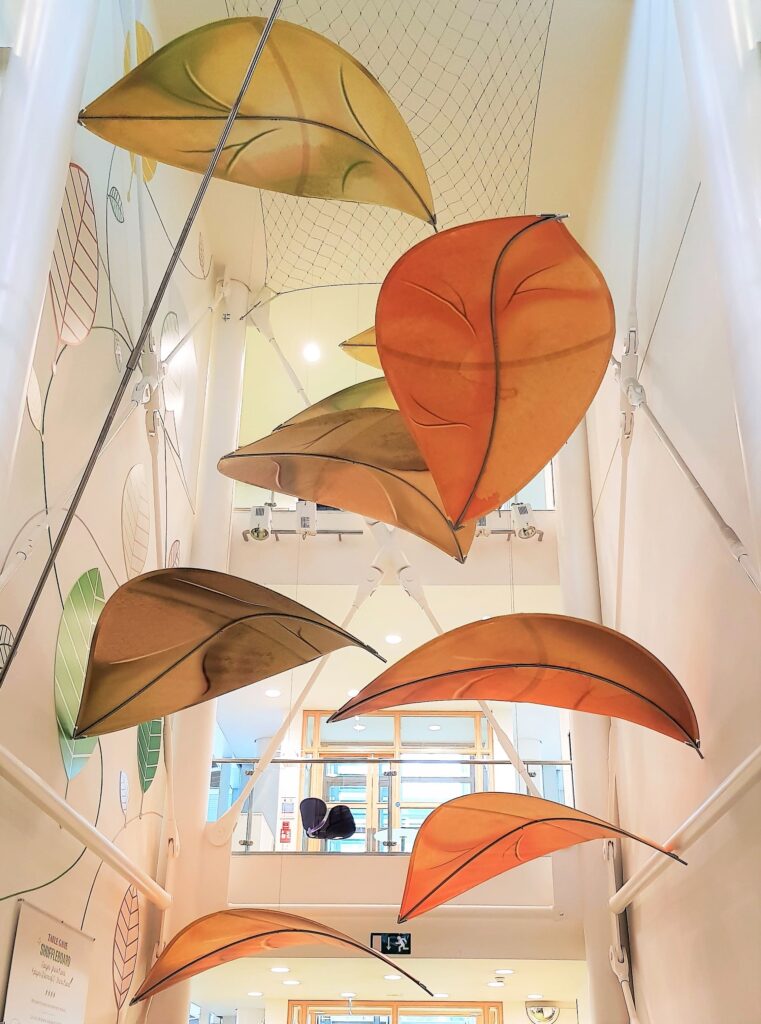 Our Solution
The leaves were UV ink jet printed with designs representing the changing colours of the seasons and were grouped in three arrays. The fabric selected was a PVC coated glass cloth mesh that has acoustic properties helping to keep noise levels down for those enjoying the newly invigorated space.