Contractor
Coast Constructors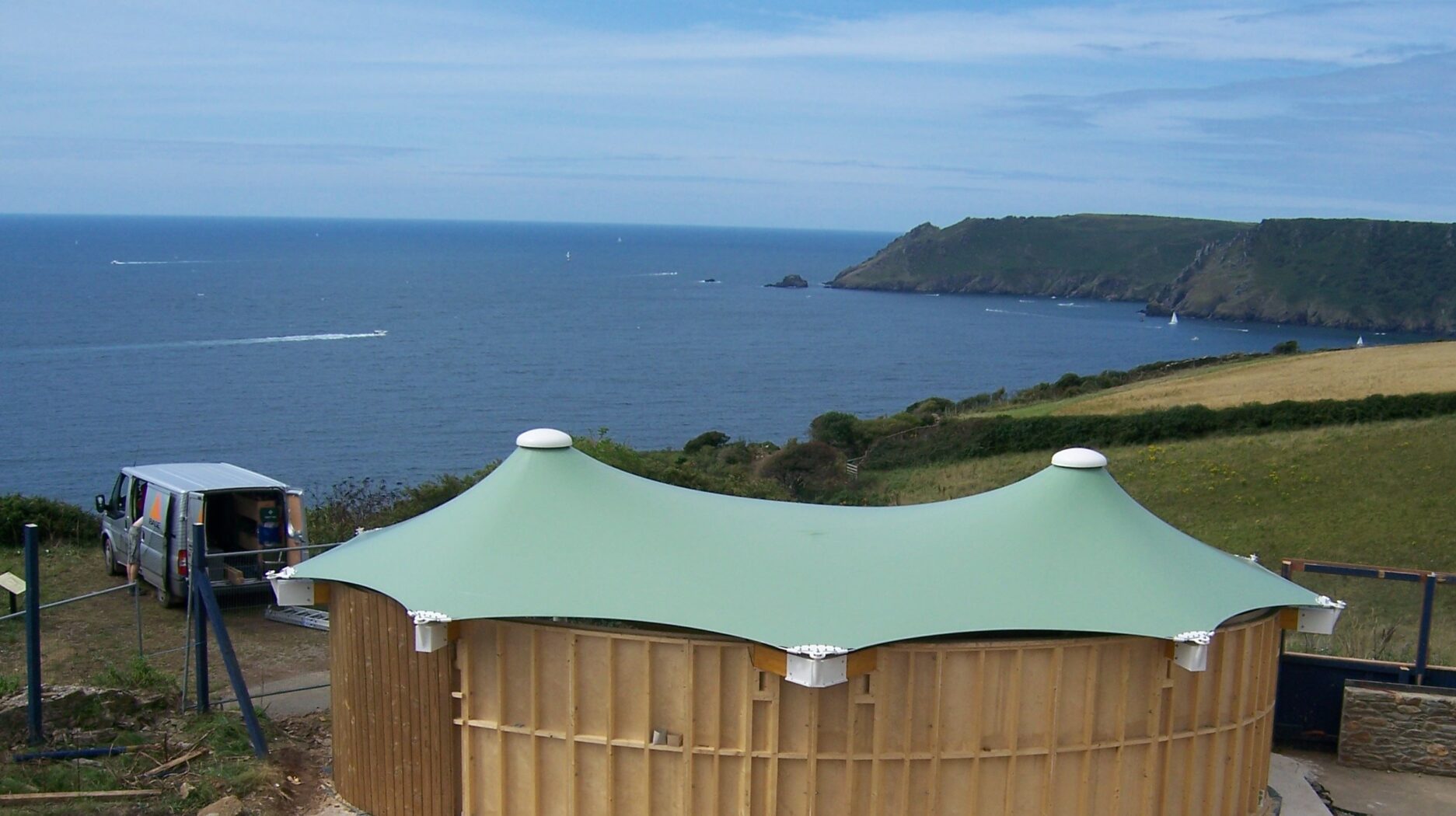 Cafe Roof Canopy
Perched on a Devonian escarpment in Salcombe overlooking the English Channel, this very small but distinctly elegant new cafe installation provides a welcome bolthole for walkers and the more adventurous among us from the extremes of our summer and winter weather.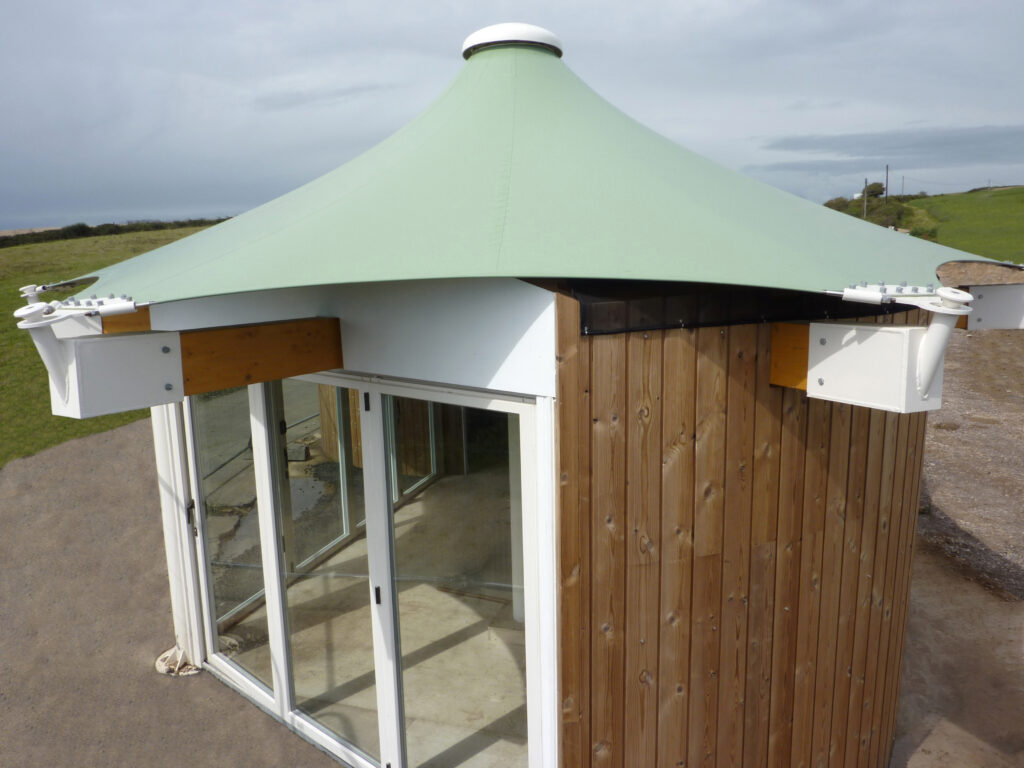 Our Solution
The canopy is attached to a single continuous wall by a perforated stretch CS Trevira closer detail which ensures the fuggy mix of steam from the water burco's and body heat from the trail walkers and mountain bikers does not condense and cause a damp atmosphere inside.
The often stiff incoming sea breeze which accelerates upwards over the rising escarpment can be the cause of large deflections in the canopy. This flexible closer detail allows the tensioned canopy and membrane plates to move freely on their spigot / boss attachments which can be seen on the protruding timber truss end caps, thereby ensuring the integrity of the overall structure is never compromised.
Results
The moss green coloured PVC twin cone canopy sails over the top of the timber wall, which cleverly spirals inwards attracting the customer inside through a broad welcoming doorway.