Architect
Squires and Brown
Contractor
Base Structures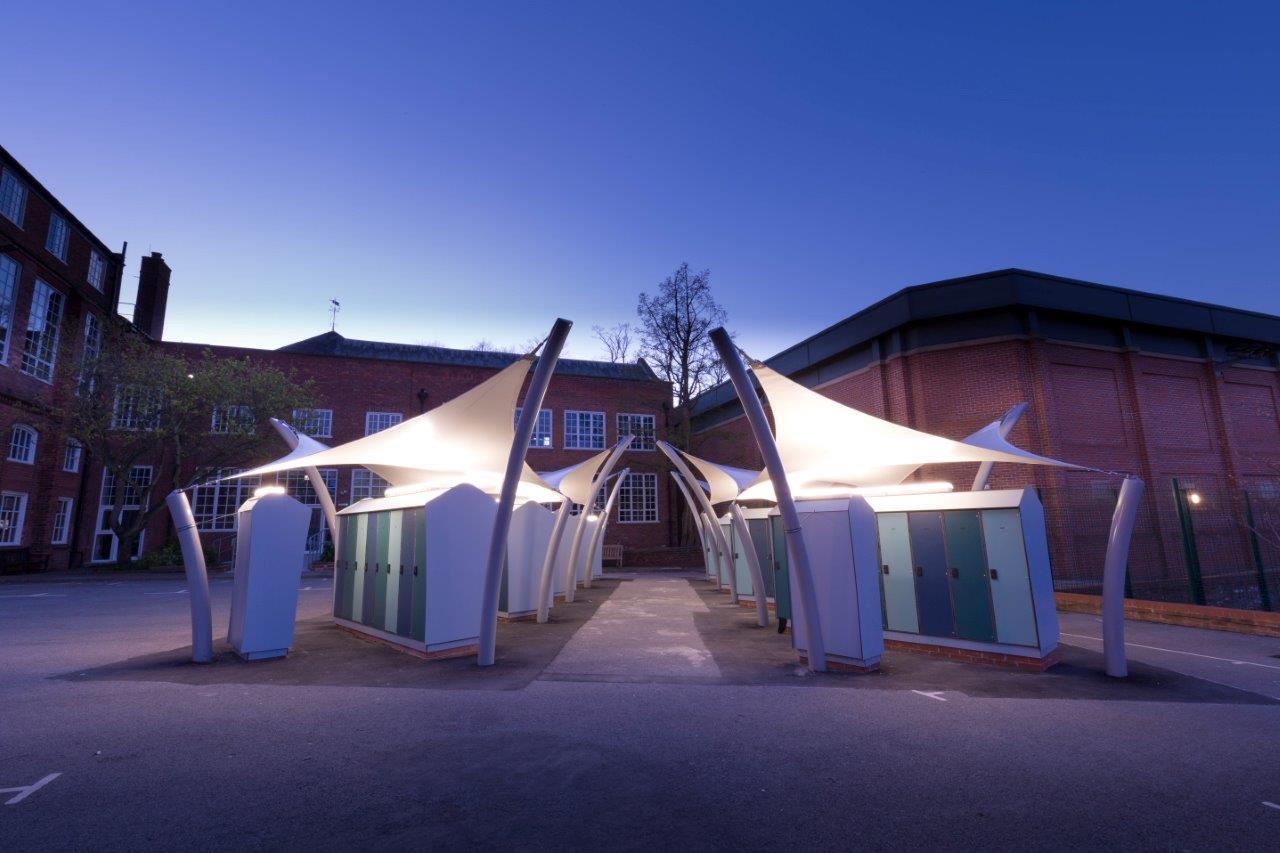 Mendip 4-Bay Canopy
To compliment the state of the art facilities set in the spacious nine-acre estate at Bootham School in York, a canopy solution was needed to cover a series of external lockers. The client also wanted to be able to install lighting onto the canopies to illuminate the lockers after evening sports events. In addition, the project needed to be completed within the school's time constraints, which was the October half term to avoid disturbances to teaching.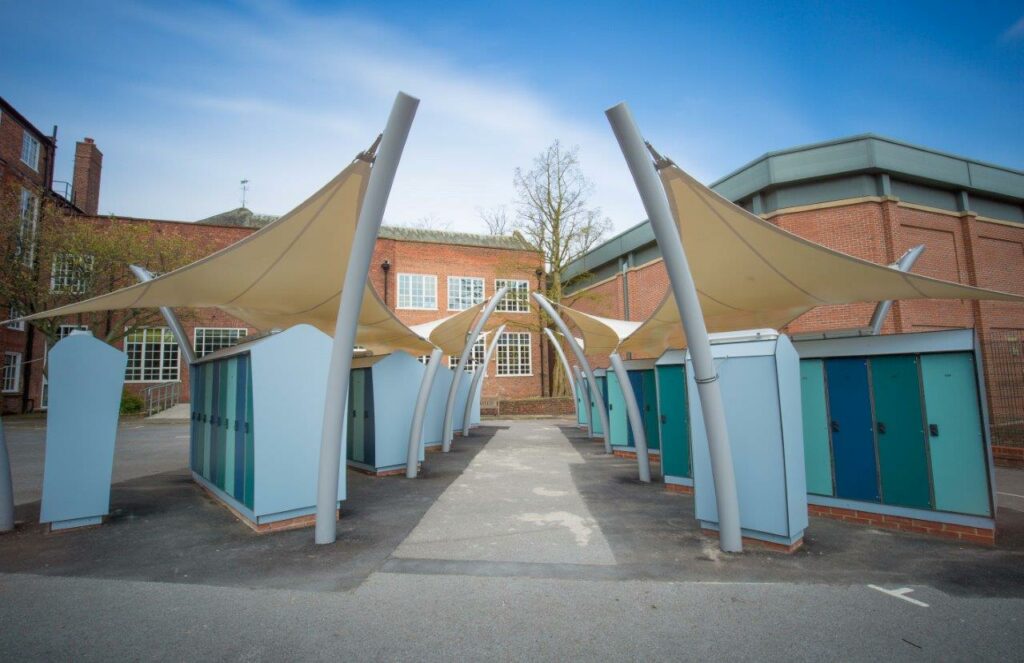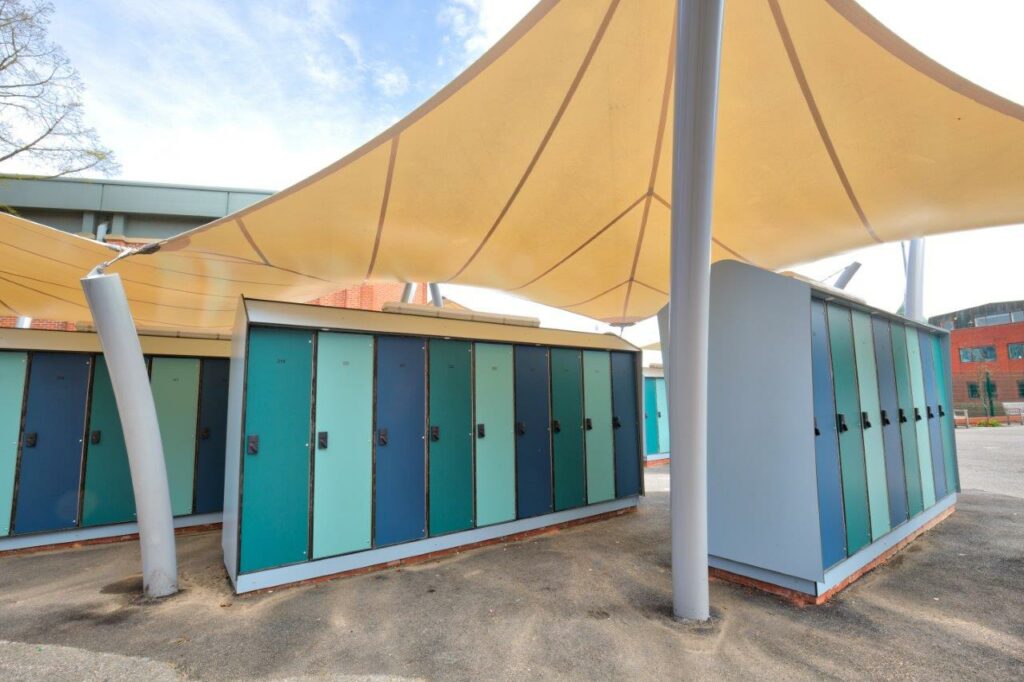 Our Solution
By using two of our pre-designed Mendip 4-Bay cnaopies, Bootham School were able to cut out design and engineering costs, whilst retaining good style! To ensure that the project would be completed in time, our team worked efficiently through the weekend, ready for the canopies to welcome back the schoolchildren after a short break.
Results
This playful canopy, with it's sweeping structural masts, tastefully blends the link between old and new amongst the Georgian town houses that make up the school campus. Not only that, but they also provide a practical solution to keeping the lockers – supplied by Aaztec – sheltered and illuminated.
Similar Projects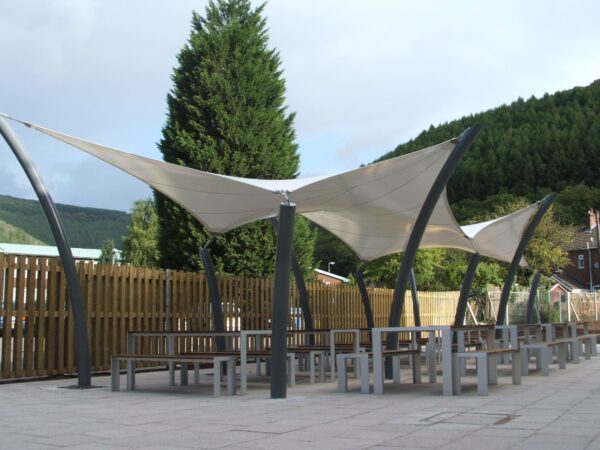 Mendip Walkway – Coleg Gwent