Tensile Fabric Ice Rink Structure
Our brief was to install a tensile fabric roof structure to the new ice rink and events arena at the Eden Project in time for the National Lottery's 10th Anniversary celebration 2004.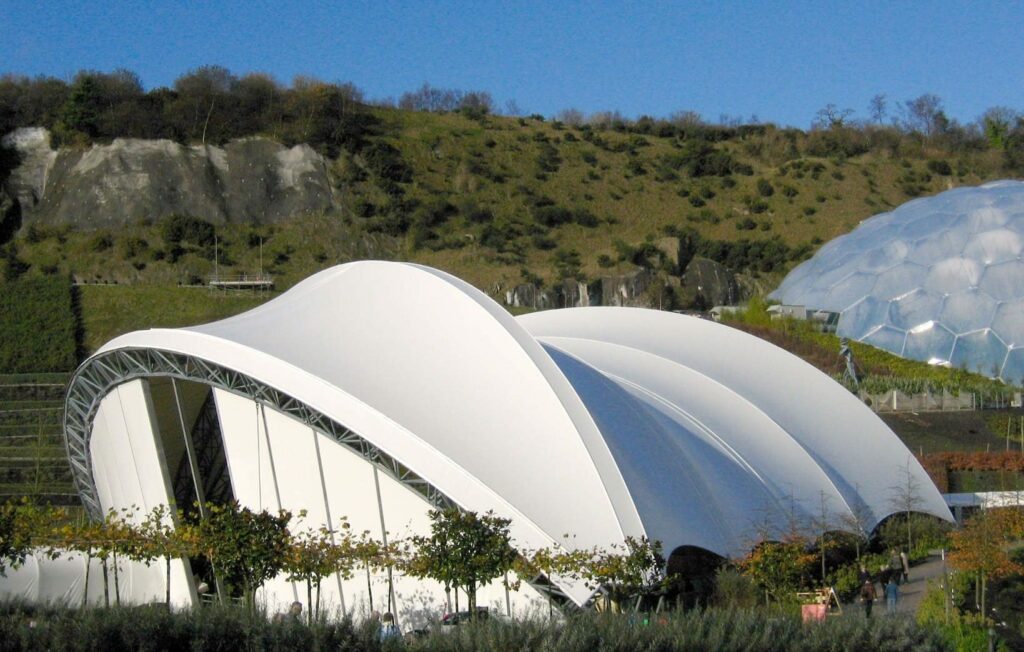 Solution
Our scope of works was to pattern, manufacture and install the fabric membrane over the steel frame supplied by ESS. This was a large project with an immovable deadline and it took a huge team effort to get it done on time. It was a very rewarding job to be involved in and it looks great.
Results
The fabric structure serves not only as a roof but as a new feature attraction at the site. Choosing a fabric building has allowed the client to go for a unique, contemporary and impacting design. It also compliments the existing Eden Project structure and ESS were delighted with our quick and professional installation.
Similar Projects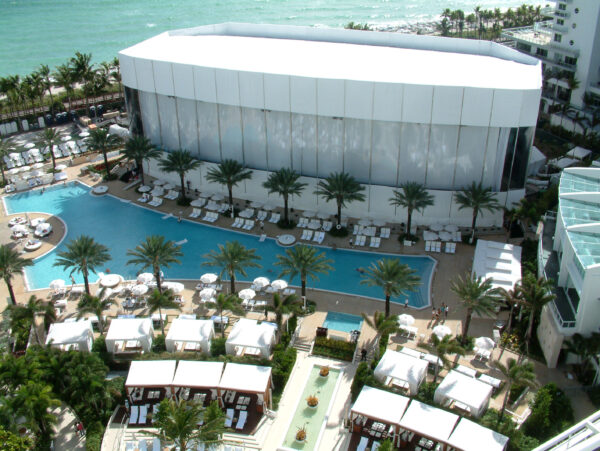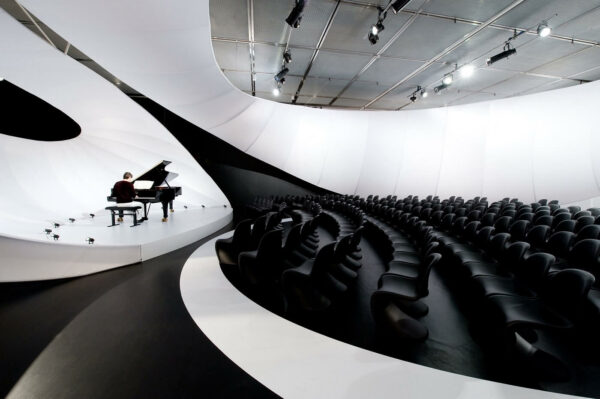 JS Bach Music Hall – Zaha Hadid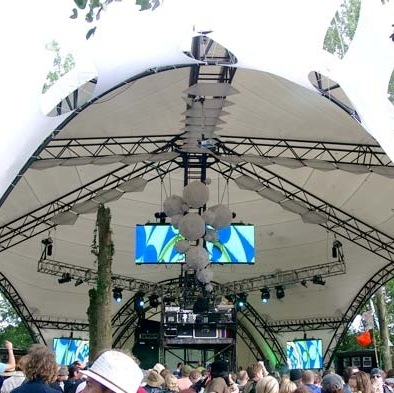 Glade Stage Glastonbury Festival