Client
Van Hage Garden Company
Contractor
Barnwood Shopfitting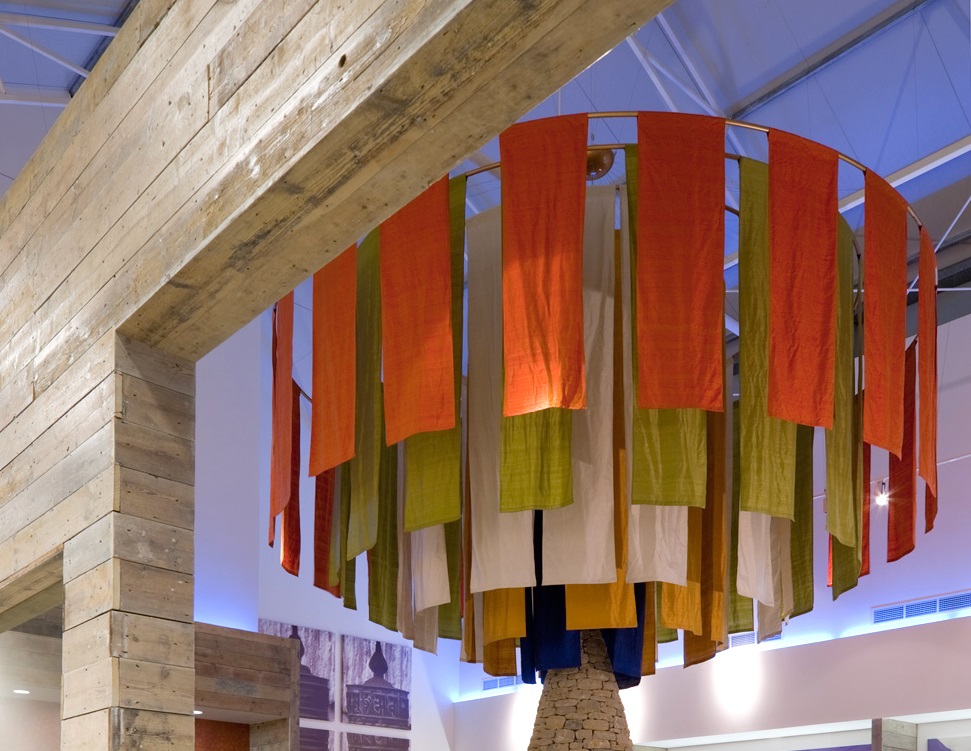 Project Outline
A wide range of shapes and fabrics for the internal structures were employed ranging from internally lit tensile lycra cones to multi-coloured silk flags for a Himalayan inspired feature.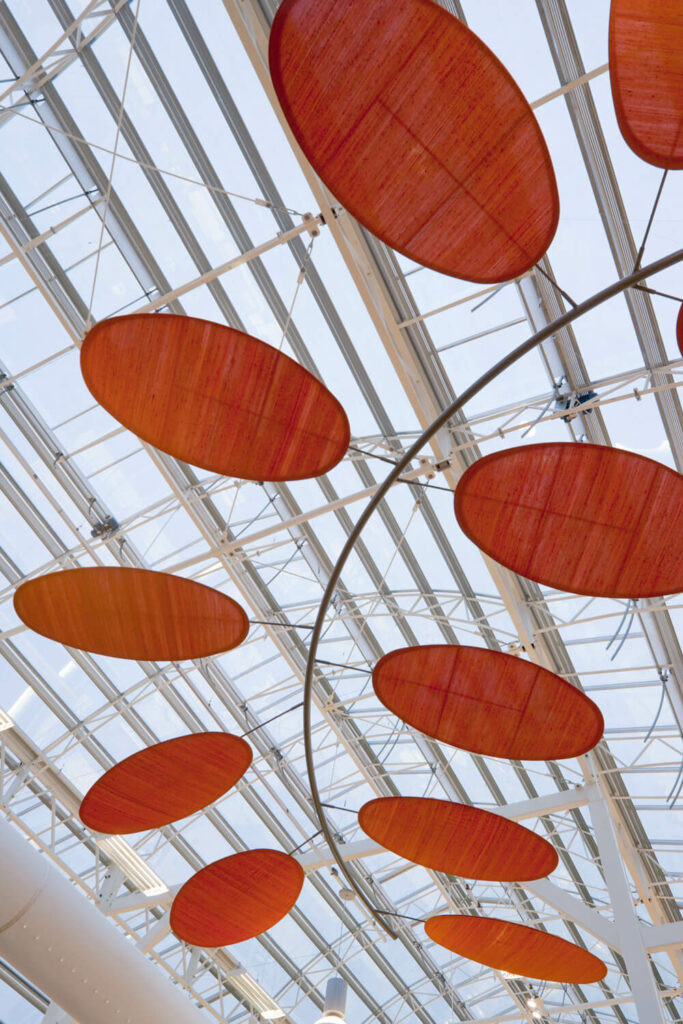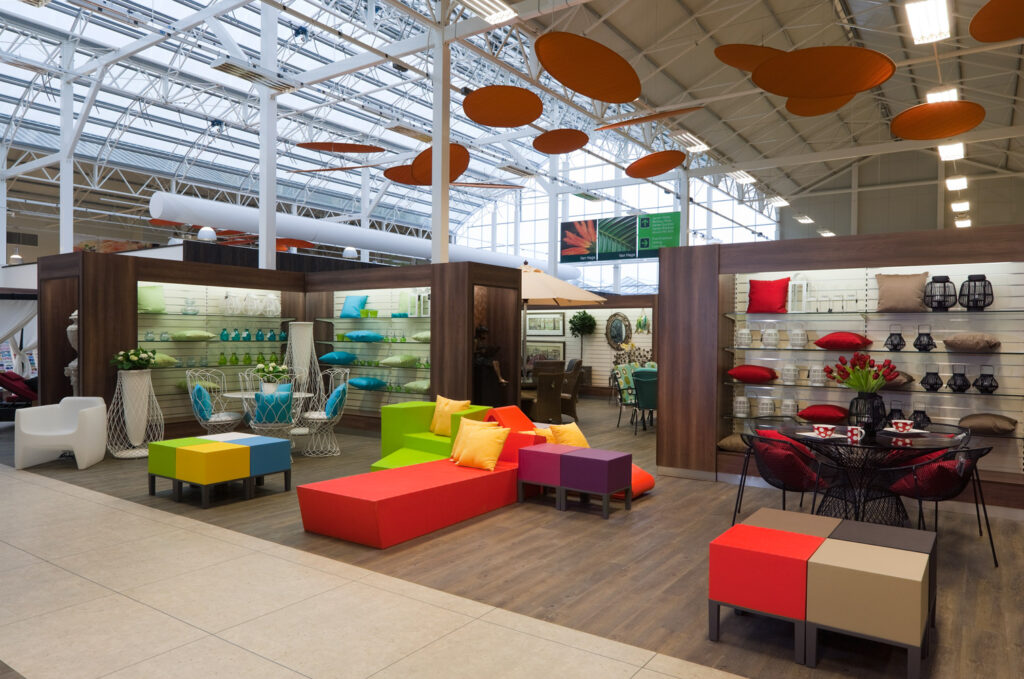 Our Solution
Tapered prisms were suspended above the check out desks wrapped in a leaf patterned fabric. A golden brown silk fabric was tensioned onto lightweight leaf shaped frames and was grouped on branches as well as being suspended in an array of twenty above a main aisle. Finally in an external courtyard triangular mesh fabric sails were tensioned between stripped bark timber poles set in concrete foundations to act as a sun shade.
Results
Van Hage Garden Park is an excellent example of the range of fabrics and forms that can be used to good effect in one project.
With a maximum of 24 guests allowed at any one time and spacious bedrooms with en-suite bathrooms, this is the ultimate safari experience.