Printed Exhibition Display Fabric Sail
How thrilled we were to receive the phone call asking us to create a bespoke exhibition fabric sail for the Talisker whisky distillery! The only distillery on the Isle of Skye, Talisker create three and a half million litres of premium island single malt Scotch whisky every year. A popular visitor attraction on the Misty Isle, the distillery enables tourists and whisky aficionados alike to see how the unique spirit is created.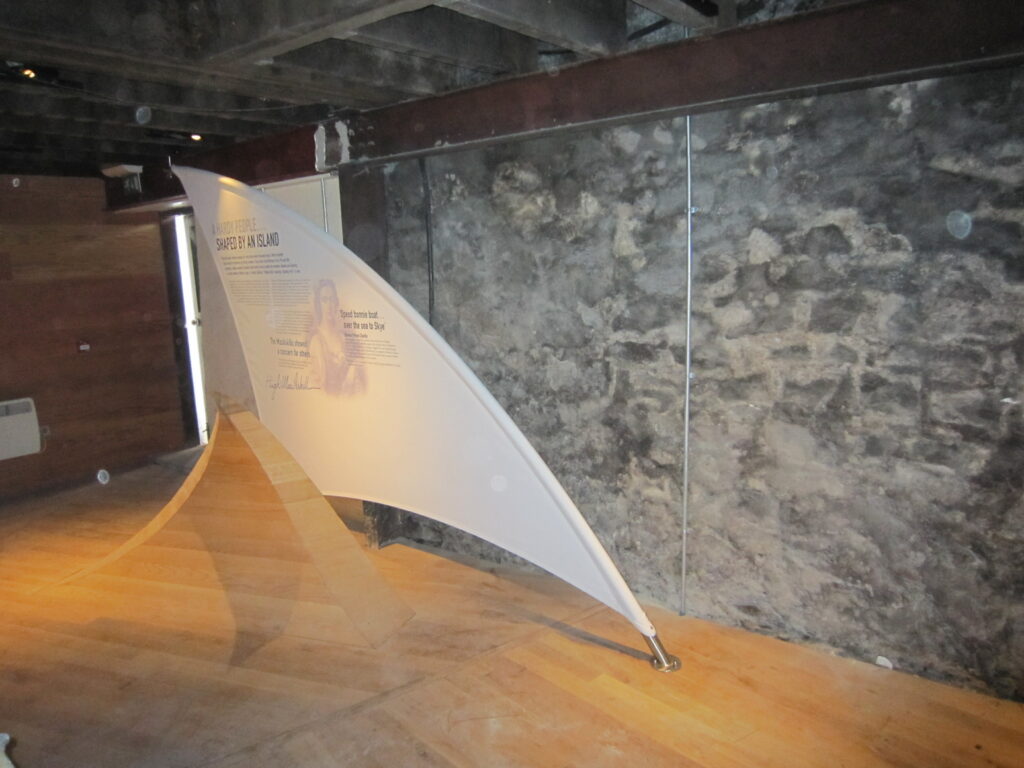 Our Solution
As part of a revamp to the visitor centre a distinctive display illustrates the history of the distillery whilst reflecting elements of the beautifully rugged island location. Envisaged by Scottish designers Contagious, we manufactured and installed an arching, tensioned fabric sail printed with artwork, located behind a dramatic wave that sweeps up from the wooden floor. A rolled stainless steel tube attached to the floor rises to the ceiling whilst the fabric sail is tensioned through the use of rigging screws. We were also fortunate enough to find two members of our install team who don't enjoy the 'water of life', thus ensuring they didn't require "just a couple of days longer to tweak the tension".
Results
Reminiscent of a small boat sailing across Loch Harport with a precious cargo of single malt, reading about the history of whisky has never been so dynamic and spirited.