Client
Elm Park Primary School
Contractor
Wates Construction Ltd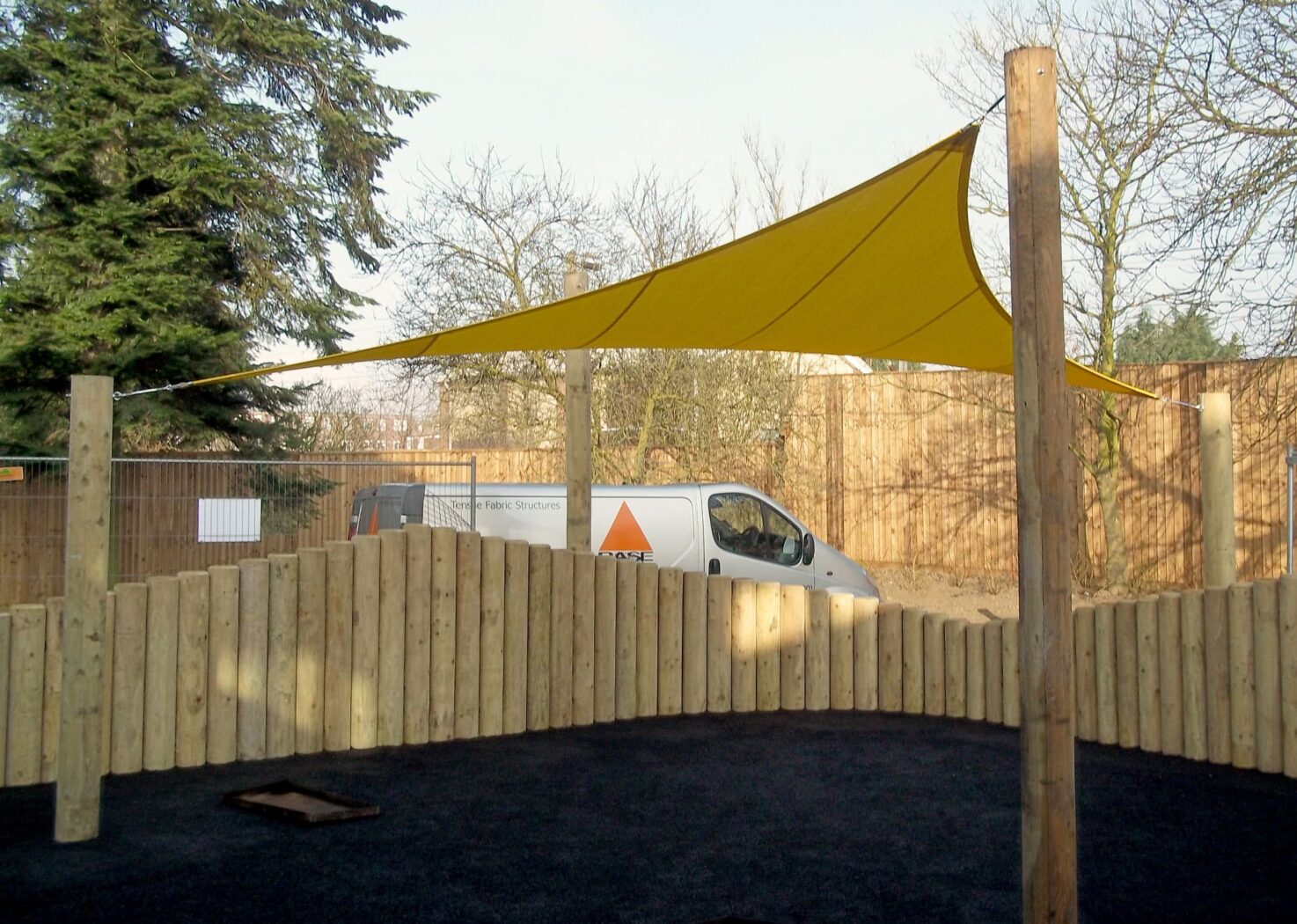 Playground Shade Canopy
In most school playgrounds in the UK it is now becoming commonplace to see shaded and sheltered areas under which the children can relax during their break, away from the days weather, which is exactly what Elm Park wanted.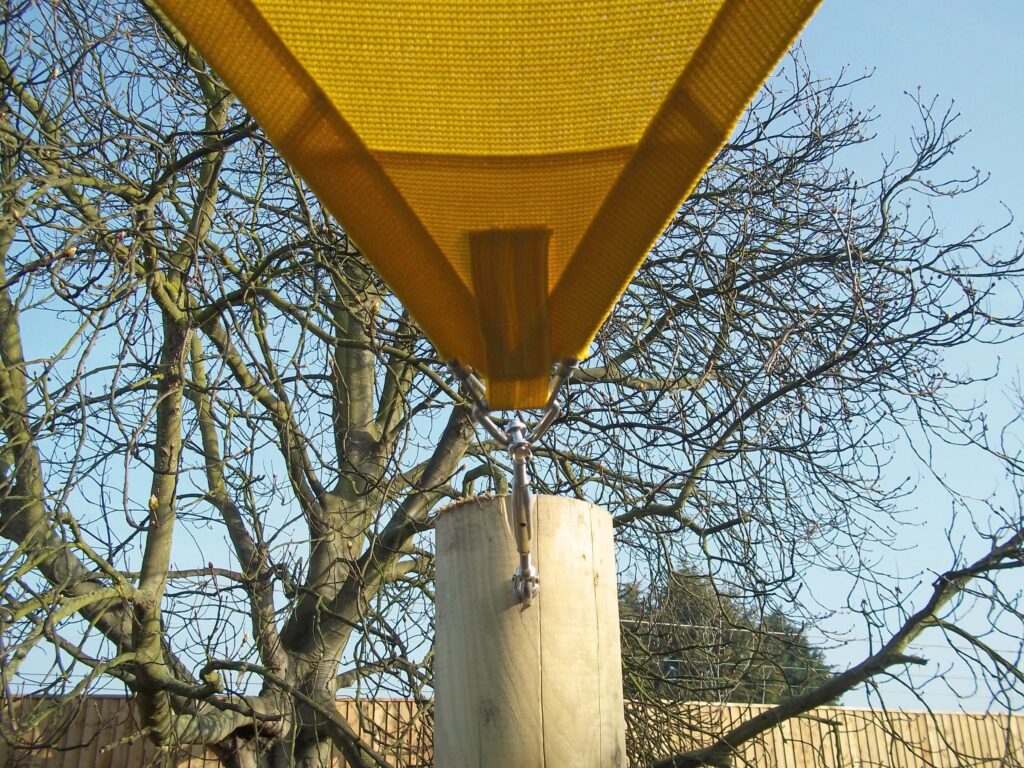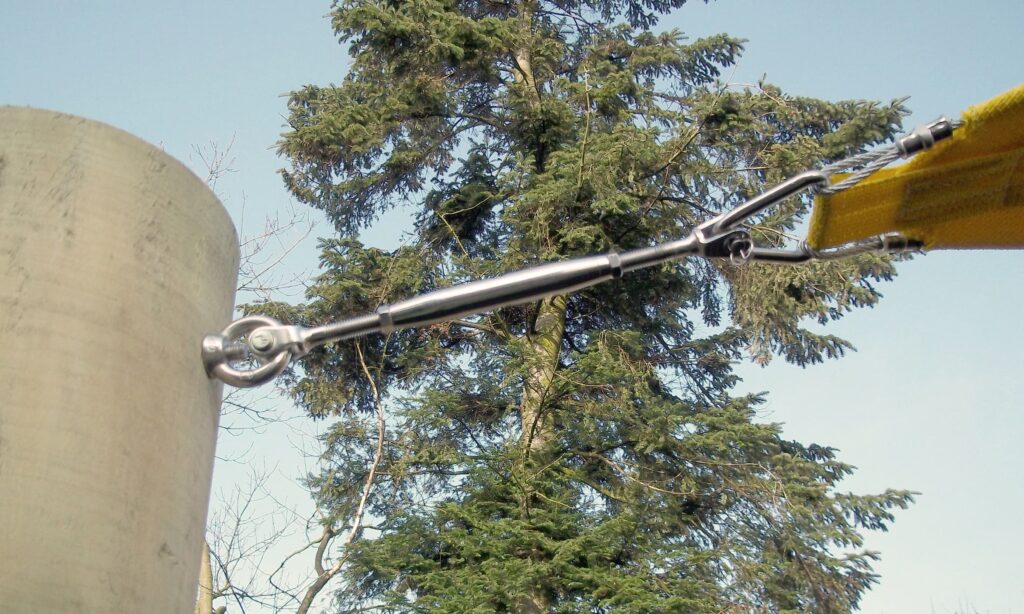 Our Solution
This colourful playground canopy with its timber supports provides a mid cost alternative between an expensive hut and cheap ultra-lightweight parasol design. The mesh fabric shown here is available in a variety of bright colours making this sail suitable for linking together to form cheerful rainbow arrays.
Results
The unique sculpted forms demonstrated in these low cost, colourful sails help to inspire creativity and spark the imagination.